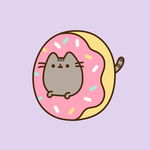 I supposed you already know what this article is all about. These days, prompts here are so rampant that it's not really a surprise to see so many articles that is related to each other. I guess, those users who have started these prompts should really take credit to all of this. You guys just give our minds such an exercise. This is just so perfect for those who have writer's block and for those who can't think about what to write anymore. Such initiative as this triggered the creative side, memories and experiences of all of us who joined in the challenge.
Going back to this article, this When I Was a Kid Challenge was made possible because of Ate @bmjc98. I don't want to delay you anymore so without further ado, let's begin.
Enjoy reading!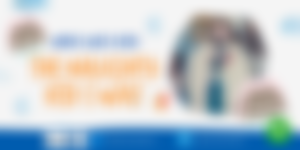 I was really competitive in school back then. The feeling of being the top in the class is so rewarding for me and I love competing at different schools too. I'm also the type of student who's the only one raising her hand on a recitation. I'm the student who's so disappointed with her teacher for not calling her on the recitation even though she's the only one raising her hand. You know, the pabibo kid, that was me.
Actually until now. Lol. But not the kind of bully who means harm. I don't really know, my sister just told me that I used to threaten my playmate when she don't want to follow me. And then there's name calling with my cousins and for some reason, I always make them cry. But on my defense, they do tease me too. I'm just tough enough not to shed a tear from their teasing.
Is the term risky even familiar to kids? Well, I really see no risk back then, as I have shared on my past article about Silly me, childhood memories., I used to be a monkey wannabe that I play tag with my cousins while we're on a tree. I treat the branches as monkey bars and then I can even run as fast as I can even on a true. And since I was also competitive, I'll compete with my cousins on who can climb in the highest part of the tree.
I was once electrocuted too. Then I swim on the river near us even though I can't swim. I do risky stuffs that my mom could have a hard attack. There's also this one time that me and my cousin teased this man who's not in his right mind, and he have his bolo with him, he tried to catch us with his bolo so we run as fast as we can to go far away from him. That was close! I thought I'll be dead that time. My mom and my aunts and uncles were so mad back then as we told them what happened. Lol
Even now, I'm one of them. I'm not totally that boyish but I'm also not girly. Maybe just in between. We have a huge family and all my relatives lives in a big compound and most of my cousins whom I used to play with are guys. I also have 4 brothers and I basically grew up with so many men in my life.
I used to play with my guy cousins toys. We play PSP, Play Station. Xbox, toy gun, marbles, text, and so many more games which was supposed to be for guys. Even with street games like patintero and many other, I used to play it with them.
I can't explain it but I just can easily adjust with the boys. I have a lot of guy friends too.
I don't use po and opo back then. Not even to my older siblings, parents, grandparents or even aunts and uncles. I'm really not used to telling it that my mother was always scolding for being not polite for elders. But don't get me wrong, I just don't use po and opo but still, I have respect for them.
My very own aunt can testify to that because she's the one who stand up for me in front of my mother. I remember I was talking to her back then when mom heard me speaking to her so casually. So mom told me to be polite but my aunt said that it's not really necessary as long as she can hear and see my respect for her even when I'm not saying po.
So now, I don't really use po and opo that much but I do like calling someone Ate or Kuya for I just love being the baby, I mean I'm just used to being the younger one since I'm also the youngest in our family.
Kinder to High School, I'm a consistent late student.
When I was on Elementary, as in from Grade 1 until Grade 6, I always go late to school even though our home is just less than 5 minutes walk away from our school. And when I'm already late, I'm already shy to go to school so my mom have to walk me to the school and she was also the one who will say excuse me to my teacher before I can finally enter the classroom.
Lol. I really had it bad back then that I now have this branding with my Elementary teachers. "Ikaw na ba yan? Ang laki mo na ha. Parang kailan lang hinahatid ka pa ni mama mo sa school." (Is that you? You've grown up so much. It was like just yesterday when your mom used to bring you at school.) That was my teachers usual line whenever I can see them from time to time.
And during High School, I have already shared that I was send to the guidance office for having so many late. I think I perfected my attendance on that late form which I have to fill up everyday at school.
Not really that rude but I guess, my unstoppable mouth without filter made me rude. I was just so honest as a kid than when I see people, I can't help it but to be blunt about what I see. I always say "ang pangit mo" (you're ugly) to people when I think they are. And I don't used to say it out of joke back then, I used to say it out of honesty.
What can I say? I just do exactly the opposite of what was told me to do. Ask me to get something from you and it'll took me 2 hours to direct that. I do what I want instead of doing what I was told. But every afternoon nap, I was so scared with my brother that I have no choice but to obey.
There's also this one time where there are 2 of what seems like mountain of dry rice straw in front of our house, and then, my father burn the dry leaves he sweep that day at the side, then he went back inside our home to serve me my breakfast. And since I wasn't the one to be told to just stay right there, I get a stick from somewhere, put a plastic at the end of it, put it in the fire, then the plastic with fire accidentally drops on the rice straw and then the next thing that happened is that there's a big fire in front of me. Good thing the neighbors are fast to help to stop the fire.
I was thinking if I'll put that I was a shy kid but I guess this one wins. You see the photo above, that was me speaking at the stage. I don't exactly remember what I'm talking about in there. It may be a speech, a poem, or maybe I was asked to recite the Panatang Makabayan? Can't remember. Lol
And as I've said, I was competitive so I don't think I was shy back then. Now, I'm confuse, I'm really shy but I also do have the confidence when needed.
Geez. What am I talking about? Lol
I really am a war freak as a kid. I always fight with my brother and cousins. And when they are teasing my cousins who are close to me, even with my other cousins or at school, I fight with them. I was a hero cousin eh? I just don't like other kids prying on my cousins. (Gusto ko ako lang aaway sa mga pinsan ko. Lol)
---
Now that I reminisce all about it, I really am a naughty kid. Or was I bad? Geez. I just exposed myself! Maybe I'll make another version so that I can promote my good side too. But then, to sum it up, I had the best childhood. My bullying is not that worst, actually it's my love language, and now I only do it in a fun way.
Anyway, going back to my childhood, I really had the best of it. I was just like any other kids who likes playing, only that at that time, what we are playing are more on physical games and street games and I think that's a big factor that contributes on how fun and exciting my childhood is.
As much as I want to share more about it, I'm afraid it will take us forever to reminisce all those memories so I have to end it here for now. I hope that you get to know me even a little bit through this challenge. And I just exposed myself, this proves that I'm not all that goody goody type. Lol
And by the way, I was tagged by @Corpsekunno and @ExpertWritter to do this challenge.
Read their versions here:

Nostalgic Memories From The Past: When I Was Younger
---
---
Thanks for reading, and as always, take care! :)
Article #106
07-25-2021, 10:19AM
Sponsors of immaryandmerry