How to make a progress? Secret revealed!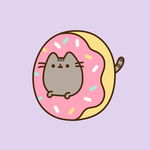 Procrastination? Guilty as charged.
I know, I procrastinate a lot but not to the point of being irresponsible like missing a deadline and not submitting requirements. I can't exactly put it to words but let's just say that I know my limits.
However, last semester was tough for me not because we weren't given an enough time to comply but because of my own doing which is procrastination. Yes, I comply to all the requirements but there are some requirements that I was not able to pass on time.
I was just so lazy and even though I know in my mind that I have to move, my body is not listening to it. I just can't.... or I didn't want to? Hmm
I think I already forgot the feeling of getting ahead of time. The feeling of not procrastinating and the feeling of actually making a progress and learning something. For the past semester, I really didn't learn anything and I don't blame it on our modality of learning. I blame it on myself for not making an effort to learn.
We were given the materials, we had the time, our mode of learning is based on our own conditions, our own time, yet I didn't make an effort to do so unlike back them where I can confidently say that I read every word from the book and I even have a hand-written summary of it that serves as my reviewer.
I wasn't usually like that and that made me come into a realization that I wasn't being me and I can't keep being not 'me'. So I think about it and I have finally come to realize the roots of my action. Maybe that was when I read the whole book, made a summary of the whole book, sacrificed my sleep to make sure not to missed any lesson but still end up getting a 'no grade' (NG) in return which means the points I accumulated wasn't enough for me to get a passing grade. I didn't really fail, it was a conditional grade but what's frustrating about it is that I only lack 0.15pts to meet the passing grade.
That happened a year ago, during the first semester of my 2nd year in college. I am now on my 3rd year and we are already on the second semester. That was already long ago and I just realized now how I wasted 2 semesters just because of my frustration. Yes, I admit it. I was frustrated. And thankfully, now that I admit it, I can truly move on from it.
As we begin new semester, I keep on telling myself that I can't keep doing what I was doing on the past 2 semesters. I can't keep lazing around then rushing on the day of the submission. Actually, that's already a broken promises since I also told that to myself last semester yet I still failed to do so.
But it's different this time. I can feel that it'll be different this time. I have proof that it'll be different this time.
Tonight, I was reminded of the same feels I got when I discover something on my own. I was reminded of the feeling of making a progress and getting ahead of time. I was reminded about the feeling of accomplishment of learning things by heart and answering essay questions without rush. The feeling of submitting an output confidently because I know that I made an effort in doing it.
Honestly, my emotions are high right now because of feeling so many things that I haven't felt for a long time.
I don't know what exactly happened since I really thought that this semester won't be any different. I started this day on my usual lazy self. I woke up late, and even though I was already awake, I still didn't get up immediately. I took my time doing things that doesn't make me productive, in short, I wasted my time.
Then on the afternoon, at nearly 5pm, I had this urge to open my laptop, check my to-do list on our google classroom, and before I realized it, I was already able to turn in 5 activities. 2 of them have no due date and 3 of them are due next week.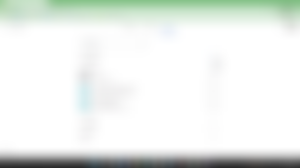 That was so different compared the last semester when I had this activity that doesn't have a due date. It was posted on September and I just did it on December, the last week before the semester ends. Did you see the difference?
Not only that, before, I was only doing the activities and I didn't even dare to read any modules or to watch any video lecture unless we have an incoming exam. Just tonight, I was able to study, to read, and to make a summary of a full chapter from our book just like who am I before the NG incident.
I know, this is just the start. The semester has barely started but this time, I will really work hard for it. I am already on 3rd year. Soon enough, I'll be on my senior year, and without me knowing it, we will already graduate. And I don't want to graduate being half-baked. I guess, it is now the time to take education seriously. This will be hard for sure. But let's see, let's hope and let's pray that I will finally be able to do this. By God's grace. :)
And before I forgot, let me reveal the secret for making a progress. The key to making a progress is to actually get started! I have been there, it is hard, but unless we move, unless we start, we won't make any progress.
You can have a little pep talk on your mind, or make a long to-do list, but no matter what you do, if you don't actually start or if you don't have the willingness to begin with, then don't expect any progress.
Plans and to-do list have nothing to do with this. You can carefully plan your day ahead, list down all the tasks you need to do but that's useless if you won't move. I mean, I am also a fan of to-do list and all that list, that is very useful, only if we will make an effort of crossing out everything on the list.
---
Sponsors of immaryandmerry