It's funny how perfect timing it is when I write my article and suddenly the internet was disconnected. I am writing in the website but then I need to transfer what I wrote in my phone's notes just in case I refresh the site accidentally and everything I wrote there will not be recovered. I was thinking that maybe, fate or destiny is sometimes playing with us. Of all the times I need an internet, this time it's gone when I needed it the most. Glad that I am already done reading articles and cleared my notifications.
I planned to sleep early as 10:30 PM today that's why I need to finish writing and publish an article before that time but I doubt I can do it. It's already 9:40 and the internet connection has not returned. Why all of a sudden it was gone when I need it the most? There are nights that I only watched videos and even played games and the connection was stable. But now that I have to accomplish something, it's not working well.
Then a realization came in to me. We can't always expect that time favors us. That everything we want falls in the right place where we want it to be. And when that happens, we need to endure everything and after the endurance, it's time to set another plan. In my case, there's no internet as of this moment so I can't write my article directly in the platform. As an alternative, I am now writing in notes so I won't waste time. Just in case the internet will be back, I will just transfer everything.
Ohhh! Thank goodness the internet is back already but another bad omen came my way. Today was my cousin's birthday and he's up for drink tonight. I can't say no because he's here already with the drinks.
I don't know if this a favorable moment to me but, my first attempt to sleep early was a failure. I need to finish writing before I get drunk.
Another instance of unfavored situation is when a friend of mine, I mean my friend's wife gave birth today but the baby did not make it. The couple was too excited to meet the little one but he came too early as expected and when he was out of the womb, he was not able to see the world. I was so sad upon knowing the news. The family had posted about it but I don't want to share the photos here. Just imagine how much that baby can enjoy the world only if he's alive. The parents can witness him grow and fulfill his dreams in life. But, I still believe that God has greater plans for the couple.
Actually, I cannot feel the pain intensely since I don't have a child yet but when I think of it, I realized that it's really painful. Losing a pet is hard so how much more if we lose a someone in the family we love? (Is there someone in the family we don't love? Lol)
I just hope the family can cope with it in time through our help as well. I know it's not easy but life itself is not. So we better get used to it or else we'll be knocked out.
Oh dear, I wish this rhum we drink won't knock me out as well.
---
---
Hello everyone! If you have some useful tips or guide which can help me improve, you can let me know in the comment section. I may not know all about you now but I am eager to know you deeper. I will work hard so I can be like the amazing writers here. I have talked to some people and they are all amazing.
Special thanks to @King_Gozie! 🎉 You've been so kind to me, sir! More blessings ahead of you are coming!
Thank you so much for reading! Comments are very much appreciated. Same appreciation goes to my upvoters and kind sponsors. Again, this is gwapojohn at your service. 😉 Let's get connected!
Lead image is from Unsplash.com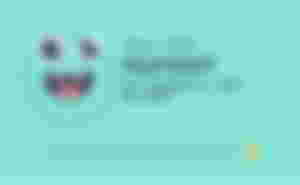 |09202021|