My favorite supermarket and my recipe for Venezuelan pabellon criollo, Bon appetit!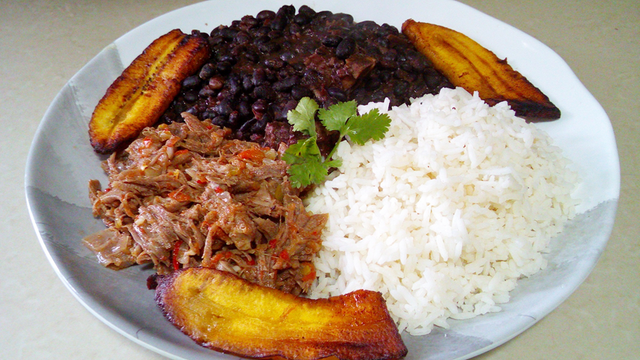 Greetings to all my dear friends of #Read.cash, this weekend I have been a little busy, at home we have continued the remodeling work and we have finally painted the walls, it's amazing how the house changes with a simple color, now everything looks cleaner and tidier; I know there is still much to do but step by step everything is happening as planned, this Sunday I decided to rest to go shopping for the pantry and I also wanted to rest a little for tomorrow to continue.
Today I visited my favorite place to shop for groceries and meats, its name is "Hipermercados Plazas" and it is located in Guatire, main avenue of Castillejo, Municipality Zamora of Miranda State, in Venezuela.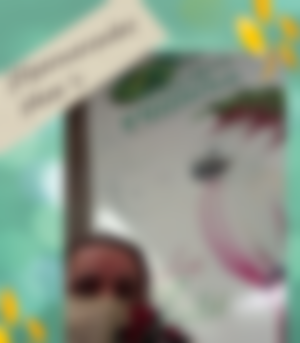 This supermarket is very clean and tidy, also has a very friendly and polite staff. The products are always top quality and the prices are affordable as far as they can be. The place has become famous among my friends and we always comment on the quality of the product and their bargain prices. Here I usually buy meat, fish and things from the perfumery and pharmacy, and I also get groceries at a good price, for example today we got oil and flour at a good price. Another thing I like is the timetable since they work from 8 in the morning until 8 at night.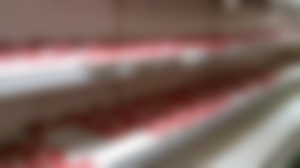 This Sunday I cooked the meat I bought to make a pabellon criollo, this recipe is our typical national dish, we have all been raised with this dish since we were born and that is why we like it so much. Today I wanted to elaborate the original recipe, I just hope you like it and put it into practice.

The Caraotas
To prepare the caraotas I like to first clean them to remove any stones or sticks that may come with them, then I put them in water the night before so that they soften quickly when cooking them. I also learned this from my grandmother's book of secrets. The next day we wash them and put them to cook in the pressure cooker with plenty of water for about half an hour. Meanwhile we chop the seasonings for the stew.

Stew
Someone once told me that the main ingredient in every meal is LOVE and I think he is right, so when you prepare a meal like this, put a lot of desire and patience so that everything turns out very well.
We chop everything we have in the fridge, except tomato, because the beans can become acidic very quickly. So we add garlic, chives, onion, chili bell pepper, paprika, we fry all that and add salt, adobo and cilantro.
Fry the garlic first and then add the rest, leave it there for a few minutes and when the beans are ready, add the sofrito and some smoked bones or chops in pieces, add salt and let it cook for a few more minutes.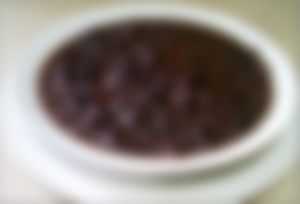 Meat is cooked
I always have to wait until the beans are in the pressure cooker to assemble the meat, this meat that we buy to make the pavilion is called beef brisket, it is special for chopping into strips, so I put it in the pressure cooker and let it cook for about half an hour, my mom taught me that the meat must be seasoned to taste while cooking, then I put what I can or I have, for example chives, celeri, cilantro, chili bell pepper. For the carene sauce we can add tomato, enough tomato so that the sauce is juicy and tasty.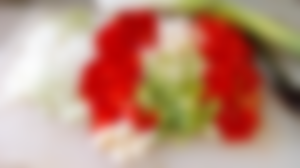 We chop all the other ingredients while the meat cooks, I prefer to grate the tomato and the onion and the rest I put chopped in squares since I like to see it in the meat, but if not you can blend it. We fry all the seasoning, first frying the garlic so that the oil gets impregnated with its flavor, then we incorporate the other seasonings and let it fry for a few minutes.
When the meat is ready, let it cool and cut it into strips, then mix it with the stew and add a little of the meat broth, add salt, pepper, marinade and whatever you like to add. Let it cook for a few minutes to dry a little and that's it.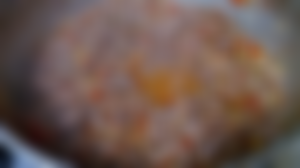 As I told you before, the pabellon is served with white rice and slices. Each region serves it in a different way, for example in the east of the country they sprinkle sugar on top at the moment of eating, on the other hand in the west we like it quite spicy and in the center of the country they like it well watered down as if it were soup.

I hope you liked my recipe; thank God here at home they have devoured it and of all this day I will keep the compliment of my son Israel who told me _Mom, of all the food you make, this is the best! for now I say see you soon, take care of yourselves and remember: put flavor to life!
---
Sponsors of carolinacardoza