How to cook Maja Blanca with a taste of love
The morning is wonderful when I open my eyes. I looked up at the ceiling and yawned. I have enough sleep today. I greeted you good morning and you answered back which made me smile and it feels like my energy is fueled up and ready to grind and flourish.
Waiting for you everyday is already part of my system. Your good mornings and goodnights, it's so so sweet like a Maja Blanca that I made. The taste of it will never be the same if I am not the one who made it and without the twist of love we pour into it. The softness of the texture reminds me of the softness of your voice. Very soothing and addicting, I can't stop myself to taste and feeling the flavor.
If you are curious about how I made it, keep on reading until you make it to the end, I will guide you through the process of making the Maja Blanca with the twist of love. The first thing you have to do is smile and think of the sweet moments in your life, in that way you will achieve the level of sweetness you wanted to be. I will promise that no matter what the taste of it, as long there is affection and care it will be the sweetest dessert of all-season so what are you waiting for? Prepare the ingredients with me.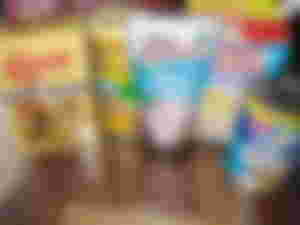 Let's start with the main ingredients prepare 2 cups of cornstarch. If you don't have cornstarch, corn flour is applicable too.

400ml or 2 cups of coconut milk (it can be fresh or ready-made that you can buy at the grocery store.

Don't forget the whole can of kernel corn with 425 ml, you have to drain it like how it drains you so mad when you have a misunderstanding.

One can of Evaporated milk, preferably 410 ml to make it creamier.

One can of condensed milk preferably 385 ml

You have to prepare 4 cups of water to dissolve the cornstarch,

And of course, 1 cup of white sugar

and cheddar cheese if you wanted to be cheesy.
Now we are done with the ingredients needed, Maja Blanca is cooked in so many different ways, they will cook it without coconut milk or evaporated milk but in this recipe with a twist of love, we need all the ingredients above. You will follow me or disregard my recipe. You choose baby.
Let's proceed to the not-so-hard process of mixing like how you mix your emotions whenever you feel happy, sad, or mad, at the same time you don't want to give up so go on, mix it up, baby.
We will mix all the ingredients before putting in on stove.
First, Prepare the casserole and put your coconut milk followed by evaporated and condensed milk. After that, mix it using a whisk or whatever you have for mixing.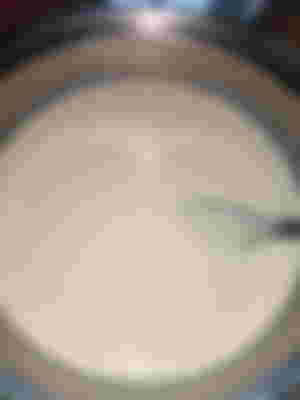 Put the corn into the casserole as well and mix it carefully, you can add cheese and margarine but it's optional so you don't have to worry that much.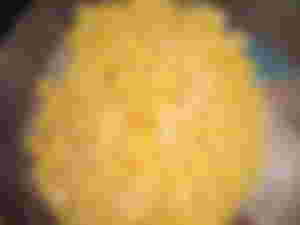 Prepare your mixing bowl, put the 4 cups of water and the 2 cups of cornstarch. Mix it again until you dissolve the powder.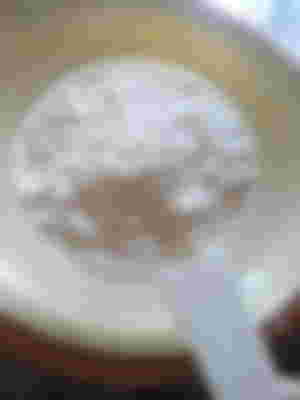 After mixing the cornstarch and water, put it on the casserole together with the mixture of coconut milk, evap, condensed and corn. Mix it again.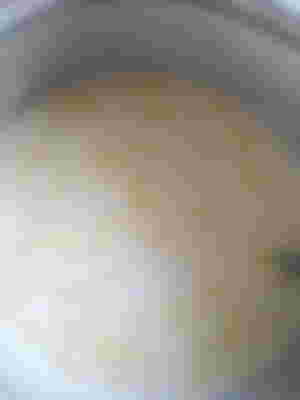 Taste the sweetness you prefer and if it tastes bland, you can now add your 1 cup of white sugar.
Now we are done with the mixing, let's now put it on the stove, use the very low or medium-low heat. Continuous mixing is required until you get the consistency. Mix it carefully, precisely and continuously.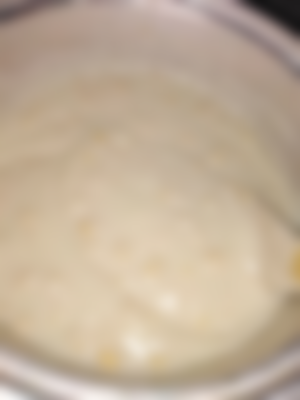 And once we get the desired texture, put into moulding before it sets.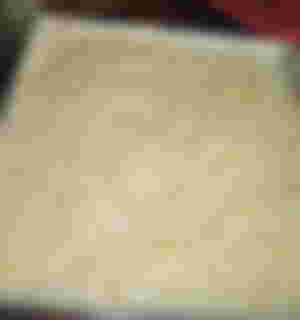 I'm done flatting it to a mold tray so I added cheese for toppings and let it cool before putting it on a fridge. Now you can enjoy your Maja Blanca😋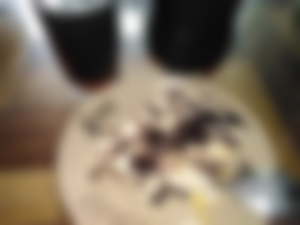 I added chocolate syrup that adds flavor and this is my recipe! Hope you enjoy it.
Maja Blanca, also known as Coconut Pudding, is a luscious Filipino dessert mainly made of coconut milk, sweet corn kernel, and corn starch. It is believed that this dessert has a Spanish origin when the Philippines was still under the control of the Spanish Colonial Government. It was adapted from the traditional Spanish holiday referred to as manjar blanco, which means "white delicacy".

Maja Blanca is a Filipino dessert made from coconut milk, cornstarch, and sugar. Often called Coconut Pudding, this luscious dessert is easy to make and the ingredients are very common. Unknown to many, the original Maja Blanca Recipe does not include corn and milk.

It is good to our health because it can prevent fatigue and improve digestion. It can also help to lower your cholesterol level and blood pressure.
Author's Note:
Article #133 (April 28, 2022)
Thank you for sincerely reading my articles, I appreciate all the comments, upvotes, tips, and subscriptions of yours. If you want to connect with me, you can always visit my account below :)
If you have a topic in mind and request to write about it, kindly drop it in my comment section! See you on my next blog :)
Noise.cash | Twitter | Torum | Reddit | PublishOx | medium| Facebook| memo.cash | Telegram|
My Communities