Read Round Table Challenge - ACCEPTED!
We all love challenges on read. Admit it or not, but it's our go-to topic whenever we run out of ideas to write. Aside from being straightforward, they are also fun to write. These random challenges also come in handy, especially when we need them the most.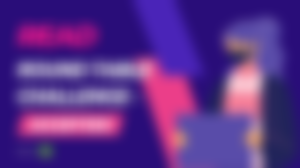 Now, it looks like my dearest friend is also trying to take his revenge on me after the tough questions I threw at him on the Let's Play Truth Or Dare With A Little Twist challenge, inspired by @LeonaReed's Truth or Dare. Lucky me, his rules are pretty simple. So to you, @Coolmidwestguy, watch out for my answers!
Before diving into my answers to his special challenge, let's focus on the Read Round Table Challenge first. If you haven't heard about it yet, do read his first. As always, all challenges come with a set of rules to follow. Here are the rules for this one:

Are you ready to meet my special guests for this Read Round Table? If you are, then let's get this started!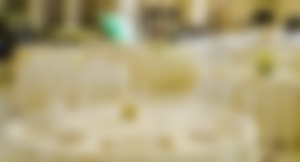 Before we can assemble all in this Round Table, I need someone who first knows the perfect places for such a special event. For that, my first guest will be our ever-dearest and prettiest, sis @JRamona20. She knows a lot of good restos that offer delicious food and a lovely ambiance. I am confident she can find some nice place with a great deal too. Feel free to invite someone who can sit next to you.
We can't start our event without having someone to bless our meal first. So for this one, I need my long-lost friend, @DreamerAim3, to join us. She's one of the most God-fearing people I know, and her wisdom will surely enlighten our day. I would also love her to sit next to me as we have many catching things to do. Feel free to invite someone who can sit next to you.
Any event will be boring without someone who can share good and funny stories. For this one, I would love to have @Ruffa join us. We all know how humorous she is. Having her means there will be no dull moments ever. Many also love her, and I am confident my other guests will surely appreciate her presence. Feel free to invite someone who can sit next to you.
My last special guest will be the one to supply the artsy giveaways at the end of our event. She is a very creative and one of the most multi-talented individuals I have ever known. It would be such a great honor to have her join us. Since all her crafts are handmade by her, I can guarantee that these giveaways will be perfect! Let's all welcome @aj_u2. I would also love to have you sit next to me. Feel free to invite someone who can sit next to you.
As much as I wanted to invite everyone, I prefer to have this table made for nine people only. Don't get me wrong, but I'm currently broke and can't afford to invite as many people as I want, especially those from foreign countries. However, if I could have more, I would also love to have everyone join the table with me. It would be great to meet all these fantastic people from this platform finally.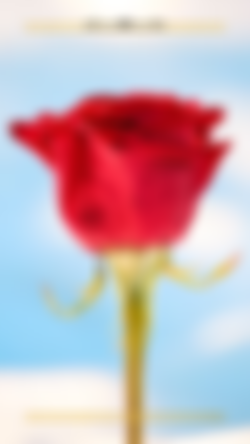 As I said earlier, Bob also included an exclusive challenge for me. I bet this is his way to get revenge for my last challenge for him since I would get a penalty if I wouldn't participate in this. Luckily for me, he didn't choose the hard ones, so there's no way I would pass on this. Here are the rules, though:

Three read users that I think special
Mmm. I have so many in mind. At first, I thought it was easy, but thinking about it now, I might take a break first before deciding who these three read users are. Perhaps, I would pick @PVMihalache, @charmingcherry08, and @aj_u2.
Reasons why I like each one
PVM - He is a great friend. Aside from being my #1 consistent sponsor since January 2020, he has always been there for me since we became friends. Even if I didn't message him, he would check on me whenever he noticed something odd about me. Once, I changed my profile photo to all black on Telegram, and he then asked me if I was okay. When he thought it was my birthday after I edited an old birthday post, he also sent me an NFT as his birthday gift. No joke, if I could pick one person to become my brother here, I would choose him. HEHE.
Cherry - Here's another person that I find very special too. For those who didn't know, Cherry is the reason behind my not-so-stressful life anymore. I was so ready to give up being an article writer for my Italian client before when I read that she accepted other gigs, so I decided to message her. Thankfully, Cherry didn't refuse my proposal, and since then, I am still earning a bit without working the 25-hour weekly job. She works for my client on my behalf. Thanks to her, my only daily stress is dealing with my boss baby.
Angela, aka Xyenide/aj_u2 - Angela and I have been friends since 2020. Despite being a Kiki user, I only met her first on another platform called Tsu, and since then, we have clicked instantly. She was also the reason I stayed on that platform until I got my first and last payout. I know my memory sucks when it comes to birthdays and such, but I will never forget how she supported me back then. Even when I joined this platform, she was the first few people who read my articles and believed in me even when I didn't. I hope one day, we can finally meet. <3
One rose to give to the person I like the most
Okay, this one seems a bit tough, but in this case, I will have to give the rose to PVM.
State the reason I chose him over the others
I chose PVM because I know it would be impossible for us to meet in person, and the least I can do to thank him for everything is to give him this rose as a simple token of my appreciation.
There you have it, Bob! I hope you are satisfied with my answer. Darn! You've just given me a hard time there.

What a challenge! Although I enjoyed this, I also found this quite challenging. Choosing who to invite is difficult since many deserve to be at the round table. Answering the last part was challenging since they all contributed so much to my virtual life.
By the way, I would also like to congratulate Bob for reaching his first 100 followers on read. Congrats, Bob! I am so happy for you. Now, your next goal is to get 200. No pressure, though. I believe you will hit this goal in no time.
---
Feel free to follow me on:
noise.cash | Publish0x | Hive | Torum | Twitter
---