Let's Play Truth Or Dare With A Little Twist
Most of us had probably played Truth or Dare at some point. It's a game that you can enjoy with several friends. It can also be perfect for those whose crush is joining since you can ask almost anything, depending on the rules agreed by the group.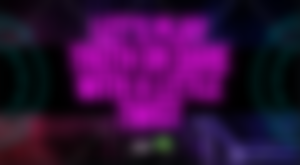 If only we could all sit in a circle, get an empty bottle, and start playing Truth or Dare, then we would probably have a great time together. However, since we are doing this online, we won't get the same amount of fun we wanted. To make this more interesting, we will add a little twist to it, wherein either tagger (in this case, me) or the tagged user can benefit.
Credit to @LeonaReed's Truth or Dare. She is the reason behind this article. Feel free to visit hers.
Before we can do that, we need to set up some rules first. We have quite a few:
The tagger, in this case, me, will choose five different questions.

The tagger must tag one user to play Truth or Dare.

The tagged user can select either play the game or refuse.

If the tagged user decides to participate, he must commit and write his response in another related article.
Commit? Why does it sound too serious?
As I have stated above, our version of Truth or Dare comes with a little twist to make this game challenging, which means there will be consequences. Since it's hard to dare the tagged user here, the punishment will be in the form of tipping the tagger. So be sure to think about it before participating.
Ready to know more about the rules? Keep reading, then.
Each question is worth $0.05 or a total of $0.25.

If the tagged user chooses DARE, he must write DARE as his answer.

As a result, he must upvote the tagger $0.05 multiplied by the number of times he refuses to answer Truth as his consequence.

If the tagged user chooses Truth, he must state his answer with all honesty. Give a proper explanation, if possible.

If the tagged user chooses Truth in all five questions, the tagger must upvote him $0.10.
To simplify things, here's a better example:
Out of 5 questions, the tagged user only answered 3 Truths, which means the other 2 were Dares.
2 DARES x $0.05 = $0.10
The tagged user must tip the tagger $0.10 from her Truth or Dare article. However, if the tagged user answers all five questions with Truth, the calculation would be this:
5 TRUTHS = $0.10
If the questions are too uncomfortable to answer, don't choose TRUTH; go for DARE instead. Don't spill the beans just because you don't want to pay the consequences. Remember, it's just $0.05 per question. LOL.
Now, time to play the game. Sorry for the complicated sets of rules, though. I do hope you all understand the concept. If not, feel free to ask. Let's move on to the five questions I want @Coolmidwestguy to answer. Yes, I want Bob to play Truth or Dare with me. Sorry, Bob! I do hope you will participate, though.
Here are your five questions.
Truth or Dare? 

If Truth, then what's the last thing you Googled?
Truth or Dare? 

If Truth, then have you ever stolen something from work?
Truth or Dare? 

If Truth, then what's the grossest smell that you secretly enjoy?
Truth or Dare?

If Truth, then who's the most exciting person on this platform you wish to DM?
Truth or Dare?

If Truth, then suppose you would cheat your wife from any of the read.cash users, who would it be, and why?
There you go! My five difficult questions. I know these questions are a bit challenging, but that's the point of the game, to give the other person a hard time to answer. That way, the tagger can have a chance to benefit from the tagged user once he chooses to pass and choose DARE. If the tagged person doesn't want to pay, he must answer the questions with all honesty.
As for the questions, you can come up with your own, or refer to this source. Before I forget, here are the last few things you should know. Once the tagged user, in this case, Bob, chooses to participate, he needs to do the following:
Please write an article as a response or comment your answers to the tagger's Truth or Dare article.

Or, write an article as a response and tag another user to play Truth or Dare.

The tagged user, which in this case is Bob, can also mention the person (ME) who tags him.

If a user gets tagged several times, he must only pick one to avoid writing the same topic over and over again.
As I have mentioned, it will be an exciting game with a twist since the tagger, or the tagged user can benefit from it. If you guys want to participate, be sure to tag me and my article to get me notified.
So what do you think of our game? Is this something you'd like to participate in? Please share your thoughts below, so I know what you have in mind.
---
Feel free to follow me on:
noise.cash | Publish0x | Hive | Torum | Twitter
---