2nd Round In November: Only Earned Less Than 0.15 BCH
Another ten days have just ended, and sadly, it was also my worst round so far since I started this update. It is a bit upsetting to think you want to be as productive as possible, but some things are beyond our control. Nonetheless, everything is still worth sharing, regardless of the outcome.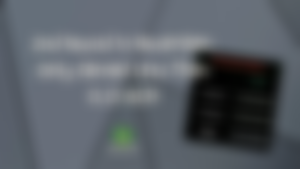 Now, it's time to share my not-so-productive round with you all.
For this round alone, I already skipped four articles, meaning I had missed six in total. Last time, I failed to publish two, and with the four this round, my goal of not skipping more than five articles per month had already been compromised. It was hard to be productive when I could only use my mobile these past few days. Typing at least a 300-word article on a small and laggy screen was pretty tricky.
So last round, I earned 0.15403252 BCH from read. I was hopeful that it would be the lowest. However, it turned out that this round had worsened as I only had 0.12504244 BCH. I can't complain, though, as I only posted six articles for this round, which obviously, affected my earnings.

Since coming here to Cebu, I have become less active with noise. I'm not sure why I rarely post on that platform when it would be much more handy than here. I guess I was busy spending my time with the kiddos.
As for noise, last round, I earned 0.124223 BCH. It was less than the previous rounds, but I was hopeful that things would return to normal. Well, guess what? It didn't, and I only accumulated 0.02444759 BCH for this round. I wonder if it was just me or if most of us were affected by the drastic change in donations. Nevertheless, I am always grateful for everything I received from this platform. It is still better than nothing.

Dang, look at that huge difference! I guess I will try to be more active again starting tomorrow.
In the last update, I earned a total of 0.27825552 BCH, which was quite saddening because I noticed that my earnings were getting less and less every time I made updates. I didn't expect I would go much lesser, though, with only 0.14949003 BCH this round.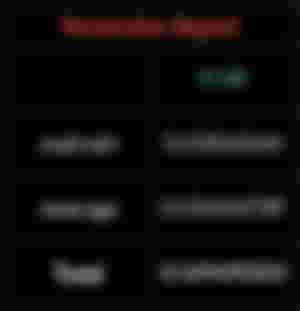 As for my 9 BCH Goal this month, it looks like I won't be able to hit the target. So far, I still need 0.34 BCH to complete the rest, which is impossible to accumulate in nine days. Oh well, better luck next time, then.

Related articles:

Since I already missed six articles this month, I will try my best not to miss more. If possible, I will try to write more when I return to Leyte, where I can finally and comfortably write my articles on my PC.
So that's it for now. I hope the last round will be better for me, though. Fighting!
---
Feel free to follow me on:
noise.app | noise.cash | Publish0x | Hive | Torum | Twitter
---