My Shopee Purchases
Blog 51
Date :March 31,2022 
Time :1:17pm
I started using Shopee almost 2 years ago. Honestly, I am not into Shopping online but then I got convinced to buy online since it's way cheaper than the one in the mall.

My first order in Shopee was a washable diaper for my baby boy. It's cheaper but the product didn't last long because it has poor quality, I honestly regret buying that product.

My second order 3 months after the first one. I bought a feeding bottle for my baby, But then the product does not last long also.
What to expect from the price of the products that I bought, of course, it's cheaper.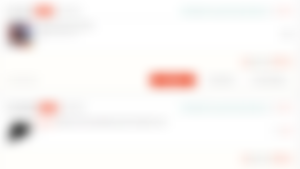 I also bought a Motorcycle cover, socks for my baby boy, and the first products that I spend more than $20 on are the Cloth Diaper 1 Set With 3 Layers Microfiber Inserts, I bought 6 pieces for $3.56(P178) each. That's the first product I didn't regret purchasing. It's been 16 months since I purchase that product and my son is still using it now.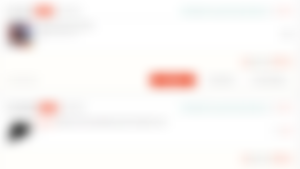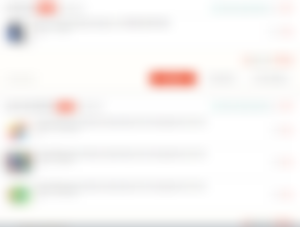 A month before my son turns 1 year old, I bought a play mat. I intended to buy it so He can practice walking with no worries about hitting his body parts, especially his head on the floor. I also bought a Bluetooth speaker as a birthday gift for my Daughter. Since she loves singing and dancing, it's perfect for her to use the speaker. As part of my birthday gift for her I bought her a cellphone tripod coz you know, she loves dancing (Tiktok is life).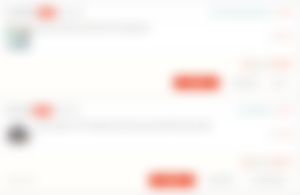 As part of the preparation for the 1st and 14th birthday celebrations of my 2 kids I also bought a Cupcake and Cake Pop 3-Tier Display Stand, I didn't use it as a Cupcake or Cake Pop but instead, I used it to put the hotdog rings. I also purchase the decorations. It was my first time spending money on a birthday decoration LOL. It was fun decorating with the help of my daughter and my sisters-in-law.

My kids are both June babies so we celebrated their birthday once.2 months after their birthday is my husband's birthday.Since I love giving gifts so I bought him SANDA 2022 Sports Military Men's Watches Waterproof Dual Display. He was happy to receive it early in the morning. I even made a prank, I wrapped a gift for him but I put his old broken watch. Later on, I gave him another gift.

Since my husband loves to fix things at home, especially our motorcycle I bought him a 46pcs/set Tool Box Car Motorcycle Repair Set Hand Tools. At first, I was hesitant to buy it because I am not familiar with tools but based on the written reviews, the product is good and looks durable. Till now he is using it.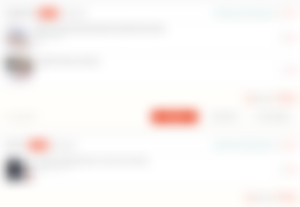 I purchased a cover for my cellphone but didn't last long, I didn't like its quality. The first product that I purchase for myself, I usually buy stuff for my 2 kids and my husband. Another product that I bought for myself is a 6 pcs pair of socks. Since I love wearing shoes going to work and my socks are all worn out so I decided to buy them. I bought them for the price of $0.18(P9).SO cheap right? I am still using it. Since I love buying stuff for my family I bought a Baby Towel Cotton Back Absorbent Sweat Pad for my baby boy. It's very useful for an active baby like my son.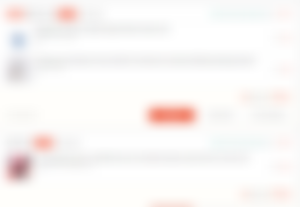 I didn't intend to buy a pair of shoes online especially if it's not branded because I love buying shoes from known brands so I can make sure that they are durable, but since I was buying it for buy one take one for the price of $3.38(P169)I just go for it. I bought Baby towels for my son so we don't need to use his Lampin to wipe his face when he's dirty. I bought a Baby Milk Powder Box Airtight Storage Container for the milk storage of my son but eventually, ants get in. So I stop using it. I also purchase a water bottle for my son.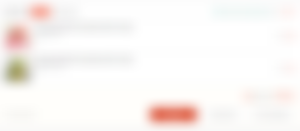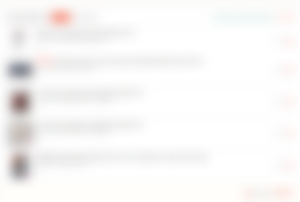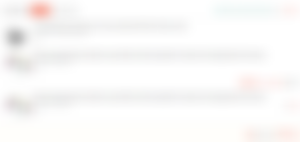 I bought other stuff for hubby like Motorcycle Tshirt Long-Sleeve Jersey, Jogger Pants. My first time ordering a KF94 mask 4-layer non-woven protective filter online too, since pandemic we needed a mask and I included a mask holder.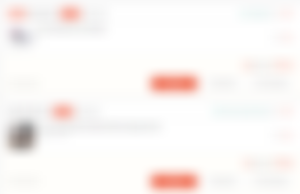 I purchased 3 Layer Steamer Stainless Steel Cooking pot 28cm steamer pan & electric hand Mixer not for me but for my best friend. She asks me for a favor to order it for her so she can use it for her small business.

Another purchase I've made was for my baby boy, White cotton Sando for Kids &Jersey Terno. He's growing so fast so I needed to buy those clothes for him.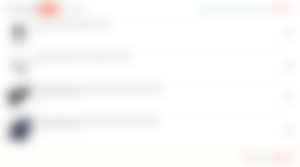 Hubby needs a raincoat he won't get wet when driving the motorcycle when it's raining and glad I found a cheaper one but the quality is good. I bought two kinds of side mirrors for our motorcycle since I don't like the one that my hubby put on our motorcycle. I also bought motorcycle gloves coz I am not used to driving a motorcycle without gloves.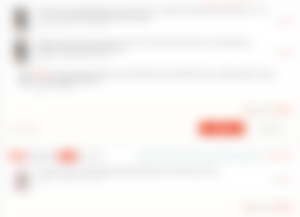 I purchased phone covers for my phone, for my hubby, and for the iPod of my daughter. I honestly had a hard time searching for a cheaper one for my daughter's iPod, it's not common here that's why it's pricey for me. My last purchase last year was a mini desk fan I suppose to use it at home but then I realize it's not rechargeable lol. I have to use a power bank if I want to use it everywhere.
However, I suppose to buy gifts for my family last Christmas but then we were devastated by Super Typhoon Odette, so all my plans are gone. I had to prioritize the needs first.


As much as I wanted to buy the kinds of stuff needed for my family I slowly buy them last 3.15 sale. But a few days before the sale I already purchased Sakura Kokoberi + Snail Soap, I intended to try this out for the acne scars on my face and my face, since I got married I can hardly buy the skincare that I use before. Since my hubby and my daughter also need a soap that can help their sensitive skin, Glad it's effective on them. I am not sure about my skin. The nipple of my son's feeding bottle was torn, since I don't go to the mall and that kind of nipple is not available in my town I just decided to purchase it online, I just included a Baby feeding bottle brush with a nipple brush to clean his feeding bottle. I buy from mimiflo since that's the brand of his feeding bottle. I used to buy the brush at the market but it usually doesn't last long.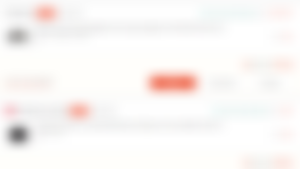 I purchase a sandal for my son too since he loves walking around. After seeing a post in noisecash about Baby Care plus products I tried to purchase their Shampoo but then I didn't like the scent of it LOL. Since hubby has temporary work I bought him a chest bag so he can use it daily. I also purchased the wallet I wanted to buy for him last Christmas. Hubby is been using my caps and they're all worn out so I decided to buy him a cap since it's only $1.1(P55), I just bought a mini rechargeable fan so I can save from the shipping fee. Hubby requested also to buy a motorcycle Googles for his helmet. Well, He paid for it though.



Since my daughter accidentally break our Gillette Fusion Proglide Power razor blades, though she only breaks the cartridge, I can't afford to buy a new cartridge, it cost almost $10 for 2 pcs so I just decided to buy a Gillette Disposable Razor Blue 3 Ice 2 . It only cost $3.12(P156) for two pieces. I've tried this product before so I know it will last longer and it's worth the price. I use to have gas pain so I really need to take any liniment or a massage rub so I decided to purchase Creations Spa Essentials Massage Rub it's similar to the product I bought in the city. Lastly, I purchased a Rechargeable Light LED Lamp. If you have read my previous article about 96 days without power supply you will understand why I bought it but we just use it for 1 night since after I received the product our electricity was finally restored, for now, I let my inlaws use it since their electricity is not yet restored.
I still have lots of items in my cart but I can't buy to buy it all so I slowly buy them. Like 2 items a week. It depends on my budget. I even made a spreadsheet of all the items that I have in my cart.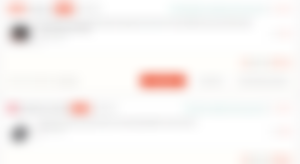 Since Shopee has a payday sale today, I check out the Imperial Horse high-capacity Fashion Vertical Style Wallet, the same brand as the wallet I bought for my husband, and a Leather Coin Purse Women last midnight. I have a bigger wallet so I choose the smaller ones and the wallet I am using now is already 5 years old. I bought that as a gift for myself 5 years ago. If you have read my latest article I felt exhausted and didn't understand myself these past few days so yeah buying the things I love will surely make me feel happy. I've been eyeing that product since last Christmas I was supposed to buy it as a gift for myself for my Birthday(12-26) but then as I said earlier we were devastated by the super typhoon.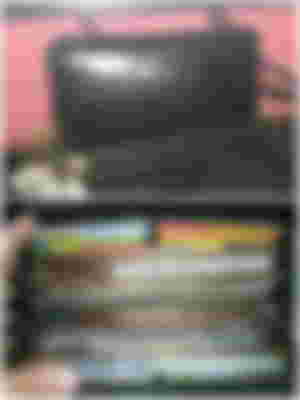 So I guess that's all the products I purchase on Shoppe Application. A total of $216.22 (P10,811). I didn't realize that I spend that much already on buying products online.
Ending thoughts
I think it's okay to purchase products online as long as we are careful about the shop or product that we choose. Funny facts about my past purchases before, I use to check out using the computer and with the COD payment option. I didn't that using the computer and cellphone has different features like I can use vouchers if I use my phone.LOL.sorry for my ignorance. I started using Shopeepay on my 12th purchase. I was afraid to use shoppeepay before and I didn't have any idea about the coins I will earn if I use shopeepay.
How about you shopeeholic out here? I am sure, you have purchased more items than mine. Feel free to share it also.
To all my daily readers and commenters .Thank you for your precious time.
Photos used in this article are all owned by yours truly unless it is stated.
Lead Image edited using Canva
Recent Article
You should marry because you love the person
Needs first instead of having a birthday party
To my sponsors old and new thank you for your unending support on my readcash journey. May God will shower you with all blessings in life.