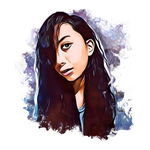 October 20 | 11:45 pm
Hey you guys and gals. I was busy slacking off yesterday so that's why it hasn't registered to my mind that yesterday was when I started my journey here on read.cash 2 months ago.
Then I saw @LucyStephanie 's article. Entitled "2 months on Read.cash... Oh the Thing I've Done". (I hope you don't mind the tag) It was published about a month ago. And the reason why I was able to read her article despite it being published over a month ago, was that I was actually searching for "Free Writing" articles. Because I was out of topic lately and I recalled that I once read an article about it. Though I hardly recalled the author so I had to use the keywords in order to find it.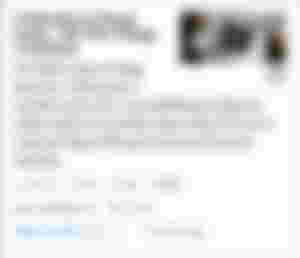 And I had stumbled upon her article which I find interesting because as I've said yesterday also happened to be my 2nd month here on read.cash.
---
Which is why I'd like to thank over and over again, each and everyone of my sponsors. You guys are truly my inspiration to keep going. If it weren't for you guys, I would have been discouraged a long time ago. Like my colleagues who couldn't keep up because they view it as pressuring. While I view this platform as my escape from reality. Because here is my only escape. Here I can be who I am. And I can in English, like it was my first language or mother tongue, just like how I've always wanted. Without any judgements, without any ridicule received. Instead I received something much more, love and trust from you guys. I promise to keep going with my future articles. And I know I wouldn't be alone anymore. Because I have you guys. Thank you so so much!
---
Okay now back to the topic...
The reason why I joined this amazing platform was because I was inspired by @nheng1118 and during that time she also help me to venture into the SmartBCH world. That was the first time that I had gotten out of my comfort zone.
First Article
When I started my very first article here, I got a little bit dramatic hehe. It was around August 19 when I first came here. So the next month was supposed to be September. And thinking about it made me reminisce the years that I've been longing for my family to be reunited. Even just on the Holidays.
If you haven't read it yet, you can always find it HERE. Though I'm not impressed by my mood in writing this. I was glad I did because it was the start of something new and something great. It was the of my journey here in Noise.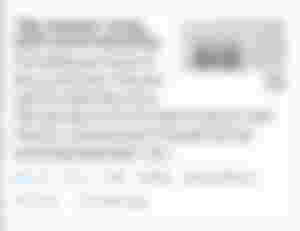 2nd Article
As for my second article. This was inspired by ate @Jane. It was around that time also that she was submitting her entry to @JonicaBradley 's prompt. I think it was about Language. As I read ate @Jane' s article I was impressed how she perfectly elaborated her thoughts into it. That I got excited and written my own one when I saw the last part of her article and that everyone was welcome to join in, and so I did.
Also it was the very first time that I got noticed by ate @Jane I got so excited that I almost jumped up. And if you hadn't read it yet, it's HERE. It was about my first language or what we call "mother tongue". The language we were born to speak in, Hiligaynon. And the secondary one or the national language in our country, Tagalog or Filipino. And of course, the one I'm using right now, English, which I learned in quite an unusual way. You can read it in my article and I've also provided a few lessons on how to speak Hiligaynon. If you want a part two, or an elaborate one you can tell me or comment the things you want to k ow about Hiligaynon, or words you want to translate in Hiligaynon. I would gladly do my best to teach you guys and gals.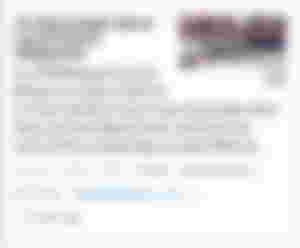 3rd Article
For my third one, I decided to share an amazing encounter I had while doing a mini grocery. It was in our local "Grace Pharmacy" which is half store half pharmacy and yes in one establishment. I know it sounds a bit weird though for the most of use here in our city, it was convenient. Because we can get all our groceries and medicines in one place. (Though not all groceries, and it's not the only establishment where we can buy both grocery and medicine in one.)
The reason why I shared the story was because I was really overjoyed to see that even the pandemic couldn't hold back a stranger from doing a good deed to another stranger. It only proved to me that doing good is a choice, and you could make that choice even in the most difficult times. And you never how it would make an impact on somebody's life. Kindness is a great that should be payed forward to another person. In regards to the one who made the very first act of kindness. Oh and here is the link.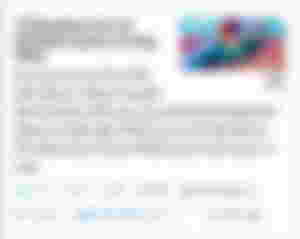 4th Article
Now this is truly a very emotional one. Not just for me but for all of us. Our family suffered the loss of our matriarch, my grandma. And it was there that I saw my relatives, whom I was estranged with, poured their hearts out. Where I realised that they were not truly bad ones but only using a tough persona on the outside.
And it was also when I had to say my last Farewell to my Lola(Grandma) to which I no longer hold back my tears when we got out of the church and en route to the cemetery. It also got me thinking that Life was short, and that we should always cherish those moments we have while we still can. Before Death comes in, and all those precious moments would turn into painful memories. To which we could never go back to.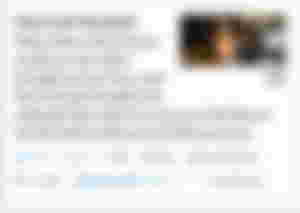 My Greatest Moment
My greatest moment was on my 5th article. Because this was the time when Rusty finally visited me, for the very first time. I even got way more excited when he doesn't only visited once but a couple of times. It was also when I decided to publish every day. Before that, I only publish once every week. So I couldn't feel the pressure and wouldn't whack my brains out.
Though doing this article for the prompt "Distraction" by @JonicaBradley was really the first time when I had an feedback from my fellow authors and writers. It was when I had the chance to really interact with them and also get to know them more by reading their articles also.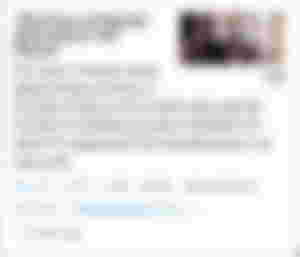 ---
---
But perhaps I should have stayed by my decision to only publish once a week. Because it was only now that I learned that publishing every day was nearly impossible for me. Thinking about new topics everyday really whacked my braincells. That I had to take a long long time to rest my nerves and my body.
It was when I had a fever. It was the first after a few months I think, though normally I would always get sick during the September season. (and no it wasn't because of the reason behind my first article) It was probably because of the changing of the seasons here in our country and we only have two, which is summer and raining seasons. So my body couldn't keep up with the sudden change in weather. Because the temperature during the summer really is hot hot hot! And then it suddenly drops during the rainy season or La Nina. As what the PAGASA or the Philippine Atmospheric, Goephysical and Astronomical Services Administration, would call it. And it's also during this season that we always experience Typhoons.
---
---
Author's Notes:
The reason why I only shared the first 5 articles here, was because I had to limit my time otherwise you would be bored. And you can always visit my profile if you ever need to read my works after the 5th article I've mentioned.
And also this first 5 articles were really my starting point to be right where I am right now. I mean could you just if I didn't start on my very first article? I wouldn't be able to right the 2nd one. Or maybe the 3rd and 4th. And definitely I wouldn't be noticed by Rusty upon my 5th one.
Also the reason why I shared this with you guys right now is because I want to say to you guys to never give up on the things you've already started. You may not know how things would be if you wouldn't take that first step. And you'll never know how well will it go if you don't continue. And if you don't continue, you'll ponder yourself on your what ifs. Desperately thinking back what would you have become if only you didn't stop. If only you didn't get discouraged. If only you didn't give in to the pressure.
---
And that wraps up my article. Again, I wanna thank you all for visiting my work and spending a little bit of your time reading it. And I could go on after the 5th one to be honest but I would probably be using like over 10 minutes of your time hehe. And if you see that it takes about 10 minutes, you wouldn't want to read it, right?
And if you want to support me like all my other sponsors do, please click that button next to my 4th sponsor. And I promise I wouldn't let you down.
Have a great day everyone!