November 11 2020 when there's a news that the typoon Ulysses will landfall on our places. Nueva Ecija was on Signal no. 3 that time but we don't know that it will be a strong a they couldn't imagine unlike on Typoon Rolly that we are prepared, our neighbors used rope to protect thier roof but when the time that Typhoon Rolly will go on our place, it was dissolved and the Signal on our place was declared as signal no. 1.
The day of November 11 has a good weather that's why we are not afraid. The night came, it was 11 PM when the wind starts to blow strong. I didn't sleep until 12 midnight because I am afraid on the the sound the comes from the roof, trees and air outside. The sound on our room was lessen because of the cieling but when you go on the Salas you can managed to go asleep because the sound was scary.
By 1 AM the wind go strong and strong, the leaves of the Santol tree are entering my Inlaws kitchen and the leaves from the Guava tree were on the ground. The electricity was also gone and I forget to charge my husband's mobile phone and also our laptop. It was 20 percent and we used it as our flashlight because we don't have a candle at home. The room temperature was hot even theres a strong wind outside. My little one wa sweating so we need to make paypay to him so that he can sleep well. We exchanged every 20 minutes because it was not easy to make paypay. We managed to survived that until morning without sleeping.
By 6 AM we already go outside to see the damages and look at this.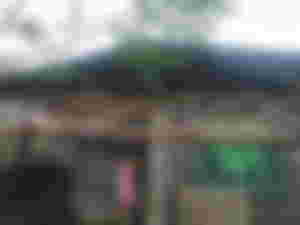 This is the front of Inlaws house. The roof was removed because of the strong wind. It is only a rubber roof and we already know that it will be damaged because it was not good quality.
November 13 there's no electricity all day. The cables and wire fall on the road. The farm near our places were in flood. My brother in law brought as some eggplant, banana blossom and string beans came from the farm because the vegetables there was need to harvest before the flood got worst.
We go to the near river river in my Inlaws house to check the water.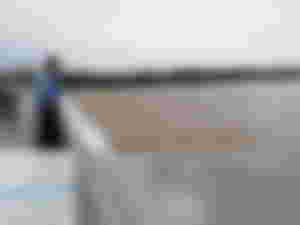 It was the San Isidro Bridge near on my Inlaws house. The water level was not on an alarming state but when the Pandabangan Dam free up some water, the water level will be alarming and there's a lot of municipality here in Nueva Ecija will be affected.
Last night, the electricity was back, we charged our mobile phone but didn't managed to call my parents in Cabiao because we fell asleep while charging. Earlier this morning when I woke up the first thing I did was chat my father and my sister about their experiences on the typhoon. My sister replied that they were okay, same as my father who are in the place of his work. My brother also called me to asked if we were okay. In God's grace we are safe.
After I chat them, I go to my Facebook account and browse and this is what I saw.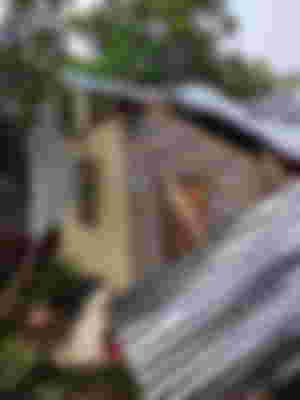 This is the house of our neighborhood in Cabiao. The roof was damaged and it's hurtful to see this incidents.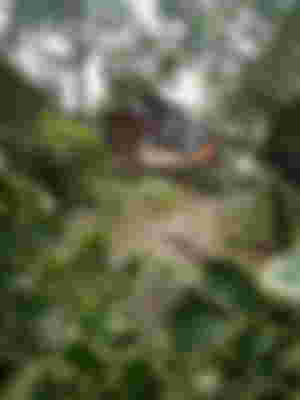 This is another house from our neighbors. This is more worst than the first one. My little one was always playing here when we are in Cabiao.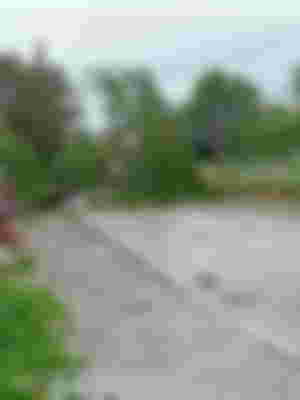 This picture was taken on the main road of Cabiao. There's a lot of stablishment damaged and trees fell down. There's also no electricity there until now because of the broken cables and wires.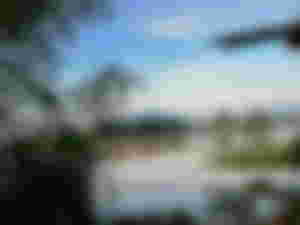 Now, the weather is good. It is sunny day though the water level in the river is going higher and it will become higher once the Pantabangan Dam free up some water.
This picture taken earlier when I am following my son walking everywhere on my Inlaws places. You can see that there's already flood and you can see the Mount Arayat. She looks good now unlike yesterday she has a had that make as scared like in Mayon Volcano also.
I know there's are more places that much worst that this like in Rizal with a roof level flood that I saw on Facebook. It is so sad to think why we need to experience this at the time with pandemic but just keep on praying that all of this will be end soon.
The Bayanihan of the Filipino is important now.
We already faced different challenges, I know we can survived this.