High Hopes!
Isn't everything moving too quickly nowadays? We seem to have just celebrated New Year, then Chinese New Year, and now Valentine's Day has passed us by, and we are already in the fourth month of the year. Do you ever notice how quickly the days pass? Maybe it's because what I read about planet Earth is true. An article and news on TV indicated that the rotation of the world is speeding quicker than 50 years ago. So if you're curious about that, here's the URL of it.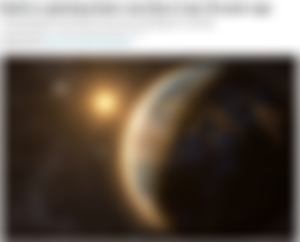 Anyways, I've prepared this article to see if I truly did something remarkable last march. Actually, I feel myself battling a lot past month and I find myself disoriented in various instances. But, look at me today, I am still alive and kicking, due to my one and only God who always offers me the support and guidance that I am actually seeking.
Speaking of my triumphs and shortcomings, let's try to recall how heavy or wonderful was March is to me.
Eating Healthy Foods
As you wanna know, I started drinking water with my chia seeds and now I observed that I really do not crave so many foods. That's how I started to eat foods with minimal carbs only. I do not eat breakfast now and only a bottle of water with chia seeds is fine for me. And around 11 am, I will eat my lunch with only 1 cup of white rice. By the way, I am also planning to switch to brown or black rice. And on dinner, I will no longer eat rice but only a hard-boiled egg, oatmeal, or just a slice of bread. To add more, instead of ordering milk tea outside, I am now the one who prepares my fresh homemade milk tea.
If you will ask me if I can handle this kind of diet, my answer will be yes. Actually, I prepared myself for this kind of diet, and believe me, it was hard to reduce my intake of carbs. But you know if you wanted to get fit really badly, you must be responsible for your eating habits.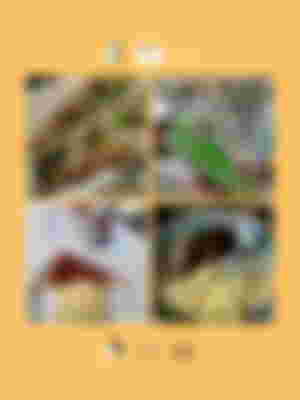 3 to 4 times a week workout
I can say that I am really able to achieve this every week. I am so thankful to the YouTubers out there who always encourage us to get fit and to try our very best to lose weight. As of now, I still did not see my updated weight but I will do that on weekend. Hoping that I made a quiet change from 57kgs. Well, I am just working on my butt and I wanted to achieve an hourglass body. To my guess, I think I lost 2 kgs already? What do you think guys? Feel free to guess it.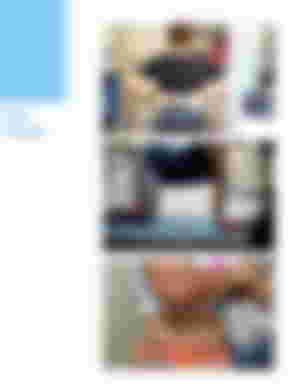 Buy and Sell some small assets
So all of my money here came from my earnings on Bitcoin Cash. When the market was up last time, I decided to convert it to XRP and buy in exchange for some small assets. You know, these are my side hustles. I still wanted to hold at least 1 BCH but I think since the crypto market is full of opportunities, I don't want to miss these so I came up with a plan to buy some small assets and when they go to the moon, I will move it back to BCH. Do you think my plan is good? Feel free to comment below if you think my plan isn't nice.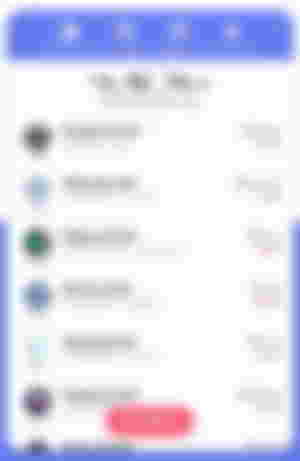 READ.CASH AND NOISE.CASH EARNINGS
So here's what I earned in noise.cash and read.cash last March. My 0.28 BCH from read.cash was my highest monthly earned so far. I did not expect it but I would like to thank you all guys, especially the green baby who always shows up in my articles. My monthly earnings in noise.cash decreased due to my inactivity for a few days. But still, It was fine because they still give me a huge amount. When I will convert it to our fiat, I think I earned around 8,900 pesos to 9,100 pesos. Big money, right? So without these platforms, where do you think I can get this huge amount?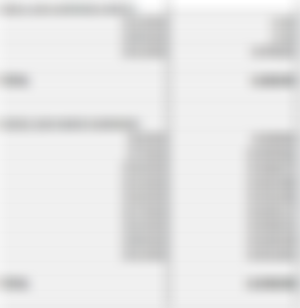 ---
As I woke up every day, I really feel how God really loves me no matter what. I can say that I am so blessed and still get 100% protection all the time. For this April, I am aiming for more achievements and I hope that more opportunities will arise. Since I am a student and also at the same time, a working momma, I hope that God will never abandon me. I am also wishing for a healthy month. Last March, my kid and I went to his pedia and that made me sad because my savings in noise.cash got converted to our fiat so that I can buy his medicines. But God is so good because he still blesses me even more. I am also thankful because He healed my son's illness.
To those who will read this article, I understand that we are all going through difficult times in our lives and that we sometimes make decisions we don't want to make, but if it is for the greater good of others and you can help someone, don't regret it, and the Lord will reward you even more. Please, if you're on the verge of giving up, talk to God and trust that he's only putting you through a trial.
---
Once again, I would like to thank @alicecalope and @bbyblacksheep for being my newest sponsors! Thank you so much and may God bless you always guys!!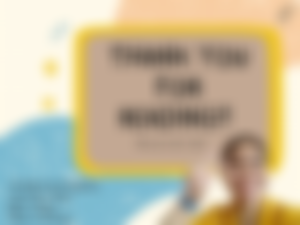 PUBLISHED: APRIL 1, 2022 TIME: 23:12 PM PST ARTICLE: #77