Argumentative Essay #04: Do you think that college should be free?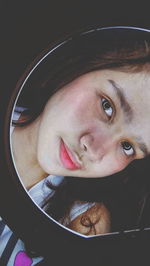 I am taking full responsibility for managing my daily spending seriously in light of the sharp rise in prices. The costs are doubled because my son is studying at the same time as me. My son has daily costs, so even though I'm attending online classes, I can't save much. Even though we sometimes run out of savings and food, we can still count ourselves fortunate, though, because I can still feed him three times per day.
At times, I just want to quit and go outside to hunt for a secure job in management or an office. I occasionally get the need to apply by emailing my résumé to call center firms. In my perspective, finishing school is still more crucial. Not only do I want to graduate, but I also want to earn a degree because it is really sad to live in the Philippines as a below-average person.
Yes, you heard correctly. Although some visitors may claim that living in the Philippines is good, the bulk of people in this country still has low socioeconomic status. Going to the provinces will show you how much farmers, fisherman, and other agriculturalists are suffering despite their laborious efforts to feed the populace. Moreover, the government? Unfortunately, crocodiles are still employed there.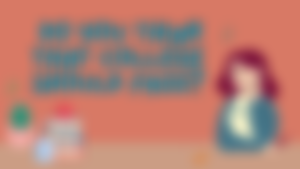 The future of the country, in my opinion, lies with the youth. Every child, regardless of wealth, has the right to unrestricted access to a quality education. In my opinion, young people should also have free access to education! I don't think the Philippines is an impoverished country. Just a lot of crooked officials continue to steal from the public coffers. Maybe we'd have a wealthy nation if they weren't such scumbags. If individuals at the top of the government weren't merely out to plunder, perhaps there would be more educated Filipinos.
For me, one of the factors that will determine the future prosperity of the Philippines is the availability of free education. The pressures on parents would be lessened, the educational system would be in good working order, and all children would be able to finish their education if the government would simply focus on providing free education for all. I also want to focus on young people who desire to study medicine but do not yet have the necessary funds for tuition. The lack of physicians and nurses won't be an issue until this transpires.
These are just a few of the adjustments I hope the incoming administration will make. Since it has been a while and I still don't sense the change that my fellow Filipinos desire, I must admit that I want to quit up. But as long as I live, I still want to think that it is still possible to improve this nation's governance. The youth are the people's hope, according to Dr. Jose Rizal, our national hero. May it still be possible for the young people who seek a comfortable life.
---
Disclaimer: The views expressed in this post are solely those of the author. If there was anything I said that offended you, I sincerely apologize.
Anyhow, here is my previous argumentative essay. ✪ ω ✪
By the way, let me drop here my noise.app account too.
I am also in Hive guys!