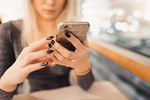 Yeah it's me again the inconsistent writer😄. I really don't have an excuse to make because I know everyone here has a life too outside this wall. But please do pardon me for my on and off attitude, I will change with time,pinky fingers🤙🏻. Thanks for understanding🤗.
So with that said let's dive right into today's article.
I was scrolling through YouTube and I came across a video of Adesuwa Etomi(now Mrs Banky) and Bankole Wellington's (popularly known as Banky W) video.
They are couple celebrity here in Nigeria. They were both celebrities before they got married. While Adesuwa was an actress who had featured in a lot of movies and won lots of awards for her roles in different movies, Banky W was a song writer and musician who graduated as an engineer in a university outside Nigeria (they both did actually) but one way or the other ended up as a musician. They came together and made an awesome couple(both are now into music as well as acting)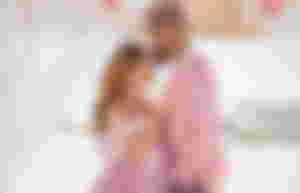 Image source: myjoyonline.com
One of the interesting movies they both acted in that I think you should watch is the wedding party.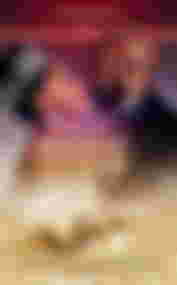 Image source : Wikipedia
Back to the video.
In the video, they shared some of their marriage experiences and struggles so far especially during the period they were looking to God for a child. As interesting as it is to watch/talk about couple celebrity who were being honest about their being together and not being showy about only the sweetness in their marriage, I will only be writing a part of the video that relates with the title of this article.
Banky W: Marriage is not beans, prior to our marriage, Adesuwa came to talk to me about love languages. Being the strong intelligent ignorant coconut head Afican man that I am. I said please please please I don't believe in all these, I love you, you love me, let's move on.

Adesuwa: (she stated the 5 major love languages there is -I will be talking on those soonest). I was trying to have a conversation with him about how I like to be loved. He gave the reply as stated above. And I was like it's really important because what happens is that you start speaking a language that the other person doesn't understand. Now my love language is quality time, you can't say you love me and not spend time with me, you can buy me everything...

Banky W: (interrupted) which I tried to do.

Adesuwa: (cuts in) and it doesn't work for me, that's not my love language but his love language is acts of service. There was a particular time at home, we were not fighting but it was like a cold war, you know when you're not really saying anything but with the attitudes you can already tell that something is going on. He was really busy doing that period, I think it was during the election campaign time, so he was going out a lot and I was just like campaign is great, i'm really happy for you and I support you 150%, but you can't not just spend time with your family?

Prior to that he has been speaking his love language, that is acts of service, he would wake up early and make breakfast for me, arrange the house and the likes. I was like that's great but you're still not speaking my language. By then he was already getting frustrated, you know in the sense that he is trying to show that he loves me but I wasn't buying that.

Banky W: so on this particular day I tried to make breakfast for her, arrange some couple of things in the house and I was getting ready but she was still in the mood and I was like what's wrong with this woman, you know i'm trying, i'm into business, i'm campaigning and i'm still doing some stuff for you and you're till carrying strong face for me. At that point I was vexed and it has gotten to the point of if we are going to fight let's fight.

I was in the bathroom and I was getting ready to go when God spoke to me and said "you know you're speaking different languages and I froze and he said it's like two people arguing,one person is speaking Greek and the other is speaking Chinese. You're not hearing each other because you're speaking different languages. In your act of service, you've been speaking your language, how about you speak hers because out of everything you're doing, the one thing you are not giving her is the one thing she understands because when you're not spending time with her she feels like you don't love her".

I heard and I froze and repented right there, took my shirt and tie off and said you know what? let me cancel my meetings and I got into bed and I held my wife and she bursted out into tears No word needed to be spoken.
Awwn! What an amazing session with the W's.
Well I would have loved to complete this in a single article but at this point, it's best to continue in another article in order not to bore you and I won't like to exceed a 4mins read(sadly, I already did).
In the next article I will be sheding more light on love languages, lessons from the short videos, etc.
Do anticipate.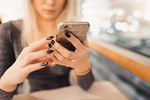 Enjoyed this article?
Earn Bitcoin Cash by sharing it!
Explain
...and you will also help the author collect more tips.