Never Dive in Dark Web - Part 1!!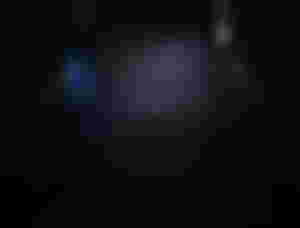 "The dorm room looks so small for my needs, I do not need this. I want my own apartment complex..."
I shouted at my parents who were showing me my room in the college hostels that was allotted to me on my admission here. We are a very rich people. I mean, my parents definitely are. They have a set of five 3 star restaurants cum bars in the city and I'm there only princess. Well, I have an elder brother but considering I'm their fav, I do not see any problem with saying that even though my parents refused me to talk like that. Well, who cares about him though. He does not study well, has interest in art but nobody cares about artists. I need to control my thoughts otherwise I'm definitely gonna get an ear full again from my Mom, ughh who wants that.. And now, they are asking me to spend a ridiculous 4 years in this stupid dorm but refuse to give me my own apartment even though my dad owns a frikkin penthouse not so far from the college the admitted me in. And the worse case, they are giving me a prepaid credit card for only a $900 a month and asking me to spend within that budget...
"Are you trying to hurt me deliberately? No, this is unacceptable. I need at least $2 k a month... prepaid!!"
I shouted out loud but Mom quietly said:
"well, if you need more money, then start working like we did back when we studied.. then you will realize how hard it is to earn a $1ooo by yourself.. appreciate what you have now"
I rolled my eyes as loud as I could do and looked at my father anticipating whether he would back me up but nope. He supported Mom this time and even warned that he would cut me off if I do not start to appreciate what I have..
"This is the worst day ever..."
I shouted after coming back to my dorm and Rekha, my roommate said it is not that bad, she also works in local hotel and she can give me recommendation for work. I did not even look at her direction, I mean, how dare she asking me to work, who does she think she is. Anyways, Staying in room itself gives me the creeps. I went to a mall that evening and bought myself a new laptop even though I have a new I-pad gifted by my dad for last Christmas. I really did not need a laptop but by blowing off my budget, I can send a direct message to my dad how upset I'm about their decisions to not give me money..
I came back to room and I took a pic with the laptop to send to my parents but my dad already saw the credit card message about the purchase and called me, I guess they would have shouted but I did not pick the call.. they can wait, I thought to myself.. I ordered a loser in the college named "Ned"... "Ned, the Nerd" as we all call him and make fun of him to reset the laptop and install all drives according to my needs and of course he did exactly as I said.. Losers like him never fight back and always have to obey to their masters like us rich people ...
I wanted to chat with someone that night as my roommate already slept but I was not feeling sleepy thus I opened a new chat in omegele which is an app that connects you to total strangers across the world. I gave my interests as "luxury, brands, cars, purses, fashion" because I only want to meet those whom I could connect. A random window popped up which I have not seen before asking me to do a survey about my facilities in dorm room. "ughh, must be my college management." I thought as I filled the comments section with "Your college and dorms are useless and good for nothing as my toilet back in my own house is a lot bigger than your three bed rooms" because they deserve it for being having rooms so small.. and I closed that survey as I had no other interest to answer any other questions.
Now, I opened the chat and it instantly connected to a girl and she was gorgeous. I was staring at her beauty when she waved hi to me. I waved back. I was intrigued about her beauty though. She had pale skin but was flawless, as if somebody sat there and made the skin for her. Her makeup looked amazing and she had several branded purses in the closet that was quiet visible in the cam. She had a sweet voice and thick accent while she spoke and seems like a shy girl, covered her mouth through out the conversation. We exchanged our whats app and my boring days went smoothly as I kept talking to her everyday after my classes. I realized that she and I had a lot of things in common and we decided to meet one day.. My roommate warned me about dangers of internet and I asked her to shut up as I thoroughly researched about her and there is nothing fishy about his girl.
I waited in the mall for almost 20 mins while constantly messaging her and her lack of discipline bothered me. It was getting dark and I was about to leave when I got a message from her saying she is in parking lot and asked me to come down there.. I rolled my eyes up and went to the parking and she kept telling me that her car is at the rear end. The well lit parking slowly started to fade into dark with less cars and I was getting bothered now. I started having red flags all over my body and suddenly, a vehicle screeched in front of me and slammed it's break.. all the hair in my back stood up when I noticed it was a white van and two guys got down and walked briskly towards me. My soul left my body for a second while realization hit me and I took a run but I was nothing compared to those two thugs. They quickly caught me and picked me up while another one ran ahead and started the van.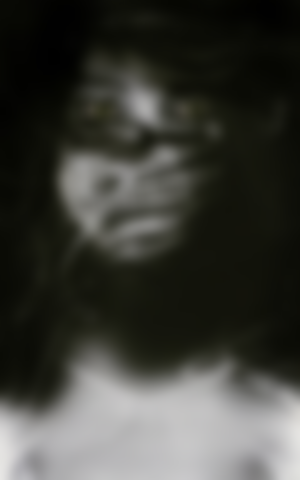 I started kicking and punching the one who picked me but it was useless because I was not even half the size of that guy. He threw me hard on the back of the vehicle, I hot my head on the pole of the seat and lost consciousness. I noticed that they took my wallet and phone away from me before I blacked out...
God knows how many hours after, but I regained my consciousness and slowly opened my eyes as my head was still throbbing from that concussion. I wanted to rub my head but I could not lift my hand as I saw I was been tied into a chair, both my hands and legs are tightly hand cuffed. I started to scream and cry when I heard a familiar voice behind me
"Don't do that... otherwise, they will come back and beat both of us .." I looked at the other end of the dark room when I noticed another girl tied in the same chair in same position as I was and shouted "who the eff are you??". She looked at me with heavy tears in her eyes and I was shocked to see, it was the same girl from my Omegele chat...
That is all for today you guys, wait for part 2 and finale tomorrow!! Take care and be careful out there
Thank you sponsors
Yours bloggingly