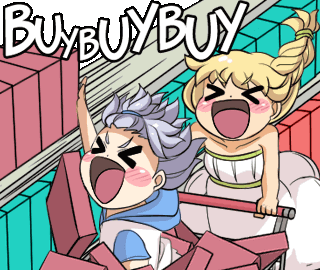 Good morning to you all wonderful community....and finally it is our weekend ufff... this entire week is ferociously busy for me with all the hospital thing, Diwali, taking care of house etc., but from today, at least I do not have to focus on festival stuff for another 2 months haha... festivals so frequent in India especially for Hindus, we have major festivals every month between August to November, it is amazing but also at times feel like overwhelming to meet all the requirements. After November, we get a break in December as we do not have any festival then but our Christian bros and sisters celebrate Christmas and we get to enjoy so many holidays without doing anything hehehe... and then comes January, with again a festival called "Pongal/Sankranthi" which is celebrated for 5 days at once... we get a proper break after April for 3 months for August to occur again lol... and the cycle repeats...
Coming to my issues, because of so many festivals here, brands both big scale and small scale tend to launch so many new products that too with good discounts and I want to buy all...😭🥴😩 Trust me I know it sounds so bad but I just cannot help it.. I would be glancing around the ads on Facebook and Insta and come across so many products related to fashion, jewelry, skincare, hair care or personal care.. I just want to try it even though I have full stock at home. And the added catch phrase that boosts me is that the stupid tag line "Massive sale" or "upto 50%" like ughhh, could you please stop it with your tag lines brands?
And not only that, Online purchasing and smart phones made it so easier for us to buy, like I open the ad just to "Look" at the product and read description, the letter are so small but the "add to cart" button is so large like the brand is pushing it on your face 🤣🤣.. my problem is not buying "expensive branded items" but buying so many products just because "they costed few cents to few dollars".. Because of this, I think my bank is not broken... but it is actually kinda broken because of the quantity of the products and also one major issues with it is "Hoarding" I hate that, but I cannot help it as well... I have so many products right now purchased during sale and before I know it, we have festivals within few month and the cycle starts again lol... But I think I have controlled my shopping regarding clothing but need to do the same to other products as well... This Diwali, I gave away half of my wardrobe to Charity, but imagine if I hadn't wasted so much money, I would have not broken my bank... lessons learned....
Are you an impulse buyer like me guys? do you buy things at neck of the moment or just because they are on sale??? are you a hoarder? lemme know in the comments so that i do not feel alone haha,,,Thanks for reading guys :)
Thank you my lovely sponsors :)
Yours Bloggingly