Awkward and Strange Question challenge!!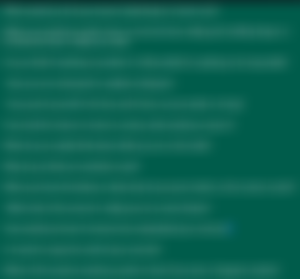 Hello there lovelies. Good morning to one and all.. I hope your day is going well so far...After a three day holiday, my daughter is back to her school today and because of that, I had to cook soon which gave me some time right now to make a post.. I again accumulated some weird questions to answer.. Because I really love this format of article.. it's funny and interesting to read everyone's life and choices...The questions would be taken from above pic and I'm gonna answer for the same below.. so, let's go!!!
Before I start, if you find this interesting, go make your own version!!
What would you do if you found a dead body in a hotel room?
Sounds like something I would include in my paranormal or horror stories lol.. Well, to answer this, maybe without touching the dead body or leaving my finger prints on it, I might just lay beside it and take a couple of selfies with it?? and if the body belongs to a man, I will check the specifics because I'm a curious cat like that... Pls do not call the cops on me...
Which one would you prefer: have no nose but have really good smelling fingers or be blind but have a really nice smile?
oh no!!! how can I even choose between a nose and eyes? But if I have to, I might as well choose to see the world instead of smelling.. because if I do not have nose, Voldemort will adopt me thinking I'm his long lost daughter or something. 5 points to Slytherin please, because we support snakes in this house..
Do you think if anything is possible, it's still possible for anything to be impossible?
It is because of questions like these why we have wars on this planet.. At this point, the only impossible thing would be me being at peace
Have you ever attempted to swallow toothpaste?
Swallow??? bruh, I used to eat toothpaste like how you eat icing on the cup cake or something.. The concept of stomach ache started from me... I'm that stone age grandma who complained about my stomach pain for the first time and they started researching about stupid fks who can't keep their mouth shut and eat everything and anything like they gonna die tomorrow.. Ya'll welcome!!
If you punch yourself in the face and it hurts, are you weak or strong?
Before I answer, look at the way they wrote the question... They said "punch your face" and added "and it hurts".... bruh, what else would it be other than hurting??? Orgasmic???.. you punch and you say "ouch" in pain obviously.. what else would happen?? does it go like, Punch, ahhhh.. punch, ahhhhh.. THAT'S NOT HOW IT WORKS stupid!!
My answer would be ...Strong from waist down, weak from up I guess...
If you had the chance to invent a country, what would you name it?
First of all, I already have a nation already, and that is called ImagiNation and I'm the queen of it and I named it "Leave me alone" or "Go away"...
What do you usually think about while you are on the toilet?
Based on my Indian diet, my only thought would be "damn, I should have drank another cup of coffee" while making these growling noises trying to push the baby out to the toilet... I go into labor pain every morning...
Why do you think are manholes round?
Coz Men like it curvy 🤣🤪😅
When you know the battery is dead, why do you press harder on the remote control?
Two reasons: In our minds, we think some miracle could happen and we save those seven cents to buy new batteries for a couple of days,
Reason two: Stupidity. We are stupid.. we co-exist
Which side of the armrest is really yours at a movie theater?
Maybe the weakest among the two that sit beside me? I will specifically check next time I go to theater and indulge in arm wrestling with strangers.. if others think they came to watch only one movie tonight, oh honey, you are wrong.. you are getting another one for free...
How would you know if someone has manipulated your memory?
If I come out of my bedroom and started liking people or start talking to them or being cheerful in the morning, you can be sure my memory is eff'd up and ya'll can call paramedics on me and put me in asylum for next 50 years.
Is it weird to enjoy the smell of your own fart?
Sometimes when I fart, I unknowingly observe the smell to notice the changes in my diet and whether they are getting digested properly or nah... So, you guys figure out the answer based on this..
Which of the teachers would you prefer to have if you were a Hogwarts student?
Any damn bloody teacher can come except the Math teacher... That guy needs to stay on the world, far far away from me. No thank you Sir, no amount of magic in Hogwarts gonna fix my dislike to Math.
well, that is it for this post my loves. Hope you enjoyed reading it through. Love you sponsors
Yours @Theblackdoll