Crypto Trading Not Possible In India Furthermore
This post is mainly directed to Indian Crypto traders. But even though you are from another country, you should know about a hidden type of P2P scam.
India has a fairly good amount of Crypto investors and traders, I will be using the term trader as once you invest or hold a crypto someday you will trade it for a stablecoin or withdraw it so everyone is kind of a trader who enters in Crypto. Some websites claim India has the largest number of coin holders but as crypto is decentralized mostly it's very difficult to count the exact number.
Sick Taxation Rule
India already had taxation on Crypto of flat 30% tax on every profit you make without any loss set-off nor any slab slots for taxpayers. It's like you earn 10$ profit from a cryptocurrency and give 3$ as a tax along with 1% TDS while it's still not declared legal but it has been taxed.
This new rule already created a negative atmosphere and 90% of crypto traders in India have already stopped trading along with the companies slowly moving outside the country.
Though crypto has a lot of loopholes due to it's decentralization policy so many people shifted to foreign centralized exchanges like Binance, and Huobi, and started using decentralized exchanges like Pancakeswap.
Loophole To Avoid Taxation
Who will pay 30% tax when you aren't sure how much profit or loss you will be making with such volatile market conditions?
Paying tax is the duty of a citizen of country but in the name of taxation when looting and loss is involved why people will pay then!
Through this loophole, one was able to avoid taxation as the rule is completely unfair. And for withdrawing funds there was only one option to use after the suspension or tax policy of Indian exchanges that was P2P or Peer To Peer or Person 2 Person method.
New P2P Scam
But a new type of scam has been started in this method which is leading to the freezing of bank accounts of those who have withdrawn Crypto through P2P method. The scam is done by the merchant from whom you get the local currency INR in exchange for USDT or any other stablecoin. What they do is sent you the value of USDT which you ordered to sell through a scam account in which they promise another party your USDT and just like this many times they don't give the USDT or the amount to the third party which likely files complain in Cyber Complain Department and as your bank account was given to transfer the funds you get caught in it and they immediately freeze your bank account. It's a bit complicated to understand in words, lol. But simply saying you fall into a scam plan done by some merchants of P2P.
And many Cyber Complain Departments don't recognize or try to understand crypto case even though you show proof you aren't the culprit rather a victim and to unfreeze your account you have to pay the sum back for which the complaint was filed against you. Lots of Indian Crypto YouTubers have explained it briefly just search the term P2P scam in India, bank account freeze you will relevant videos and almost everyone explains the same information.
How To Avoid It
Best option is to pick the verified merchants who have a 95-100d% of trade completion ratio and have done more than 300-500 trades.
Always do P2P trade in the given platform, chat and share details in the platform chat only not on WhatsApp or any other sources. Like do the conversation in Binance chat only.
Sponsor Of This Article:-

Image by Unity, Follow Noise, Odysee, LinkedIn, and an article for more info.
Final Thoughts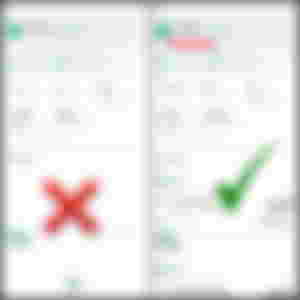 We already have difficulties in doing business with Crypto and now, due to this I haven't been able to trade for a month nor able to withdraw anything as I checked my previous P2P transactions in which I saw I did a trade with one merchant who had only done 50 trades and it took a lot of time to reach into my account probably half an hour and the amount was around 80$ which is huge for me and my intuition is saying that merchant was a scammer and I may got caught in it so to avoid any loss of money I have not withdrawn for a long time. The main problem is that some people having 2-3 accounts also were frozen simultaneously regarding this fake complaint case. To add more trouble I have done all P2P trades with unverified merchants or advertisers, lmao such a fool.
My last words will be instead of catching or stopping the scammer the lazy Cyber Complaint department is giving more trouble to Indian Crypto traders as they don't support your stand when Crypto is involved they simply say we don't understand this as it's still not legal nor illegal, lol.
So every Indian Crypto traders use P2P with the old verified merchants and beware of such types of scams. And this type of scam can be done in any country where cryptos aren't legal as the Cyber department don't cooperates when cryptos are involved.
With such difficulties it's a mess now to do profitable trading in India. And it seems I have to withdraw once a year and pay tax on it as everytime you withdraw profit you will have to give 30% so it will be better to withdraw the sum once with a big amount and pay once instead of paying multiple times.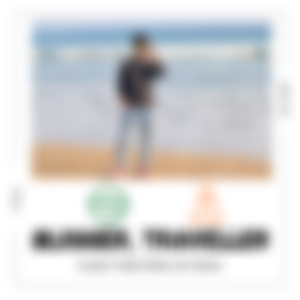 Author Links:-