The Questions Rose To A Clamor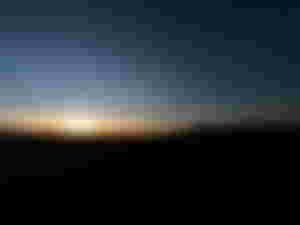 A loud noise was heard. The surging crowd asked random questions. I have perceived sensible noises and tears of worries. I have seen a lot of feelings and expressions through random posts. Perhaps the questions rose to a clamor.
A lot of Bitcoin enthusiasts are worrying about an irregular rising and falling of Bitcoin Cash price. But on top of this is a clamor on a certain issue in noise.cash regarding the pending rewards of the platform.
There was no update from the talking head of noise.cash; accordingly, there was an issue in a form of glitch or bug that happened since yesterday but I just noticed it earlier through a personal post in the platform.
Right now, the social aspect of Bitcoin Cash may have turn into a despairing moment when fluctuation has happened. Before, the regular price of BCH was more or less 500 dollars, but now it is just only more or less 190 dollars.
Aside from the issue on Bitcoin Cash fluctuation, the current issue on noise.cash about the pending rewards has added heat among the users.
Some were thinking that noise.cash is about to end. Others are imagining that there is a beginning of a new update but still there are few who are overthinking that it might be the end of its existence.
But, is it the beginning of the end of noise.cash?
One user replied on my post that she was also experiencing the same issue. Her target was only ten dollars or $10 for the rewards to be deposited on her wallet but it turned out that it already achieved almost twelve dollars or $12 and the rewards was still pending.
Another user expressed her feelings that she was not used to this for having a long time to be unfixed but still she is hoping that it will be fixed so soon.
Meanwhile, an old user, who has been staying in the platform for more than a year already explained to me that this issue is something more than serious. It happened to her many times but not now, when the issue was left unfixed for more than twenty-four or 24 hours already, wherein the talking head of noise.cash was not announcing regarding what is happening in the platform.
But then, she answered to my post that I should be patient for now and be prepared of something that anyone would not anticipate to happen.
Someone then replied that it will come through, so everybody should relax.
And a user expressed further that his earnings was stuck too. He do not really know what had happened exactly but the most important matter is the rewards were still in the users' hands.
Perhaps the questions rose to a clamor when everybody was not hearing any update from the talking head of noise.cash after a very long time.
Personally, since I had started blogging in the platform, I had witnessed how active the talking head of noise.cash before it had reached its one year anniversary last year. The talking head seemed very active reminding everyone of what to do every time there is a new update, yet I have observed that after the free sponsorship of noise.cash in a form of rewards that were given to randomly selected users, I have not heard any and I have not really seen the talking body of the platform.
How I wish I could see the talking head of noise.cash being online again while sharing important updates or renoising significant posts. I really wanted to see him alive once more just as how happy I am when Sir Marc De Mesel is updating in the platform.
Without further ado, let me express my humble feelings and expressions through a humble open letter to the talking head of noise.cash.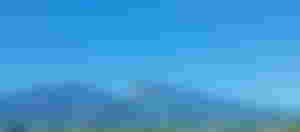 Dear Talking Head of noise.cash,

Warm greetings of peace and love!

How are you, Ma'am/ Sir?

I hope that you are doing good all this time and I just hope that all is well.

I am writing a humble letter to you to express my feelings of despair due to your absence in the platform for a very long time. I just want to wave my hand as I send my hi and hello to you with lots of flying hearts in the air.

I may not know you personally but know that I truly value you and my due respect to you for being one of the highly honored individuals in the Bitcoin Cash community together with the noble existence of Sir Marc De Mesel, Sir Simon, Sir Roger Ver, and all other highly intellectuals of your development team.

Forever, my salute to all of you for your unwavering support, kindness, and generosity.

I am looking forward to seeing your future posts and updates very soon.

Thank you very much for your precious time and attention.

Best Regards,
Talecharm
---
In conclusion, despite the random questions rose to a clamor regarding the pending rewards of the platform, what is essential is the existence of noise.cash up to this gracious moment with great hopes for its sustainability in the future.
All photos are mine.
Disclaimer: This is not a promotional or marketing content. No part of this article is intended to advertise nor commercialize and it falls under the guidelines of fair use. All parts and contents are mine and are purely based on my personal learning experiences, personal thoughts, opinions, insights, and reflections. This humble article is mainly intended for entertainment purposes only.
Copyright 2022. Talecharm. All Rights Reserved.
---
read.cash | noise.cash | Twitter | I love to wonder and wander. | Talecharm