It's been a week already since I post here about my Journey in Binance. I publish an article on how I gain profit with the coins I bought like WIN and GTO token: DYOR and Invest only what you can afford to lose! I was so happy that I gain a lot from this two. If to others the amount is still small, to a small time investor like me, that is already a huge amount.
In that article about this two, I didn't really earn $50.19 because I didn't sell it when the WIN hit 0.0028095 USDT. That is the result when you let your greediness take over you, tsk. Because I wish for more profit that's what happen to me. I sold my WIN at 0.0020034 and that gives me a total of 35.83 USDT. I just multiply that to 17,888 WIN. That's the amount I get when I bought it at 0.00061430 USDT.
If only I sell it at 0.0028095 USDT then I won't regret what I did back then. Another one is GTO token. Bought it at 0.07851 USDT and that gives me a total of 158.1 GTO. This token hit 0.13156 USDT which gives me a lot of profit. From 12.47 USDT to 20.68 USDT. I can get that much ONLY IF I sell it when the price hit 0.13156 USDT. But because I am really a greedy person, I never get that amount, seriously self 🤧, you're such a moron.
I sell my GTO at 0.10303 USDT and that gives me a total of $16.27. I didn't gain that much here because my capital is 12.47 but it's okay. It's okay not to be okay, because profit is still a profit 🤧. Overall, I gain a total od $28.63 and this is still a huge amount because I thought I cam use this to buy a new coin or token on Binance. I want to buy some and once it gains profit even just a little amount I will sell it jusy like what I did here in GTO and to WIN.
But this plan changed because of FOMO or fear of missing out. I don't really know what happen and I can't understand myself on why I bought again this WIN token 😣. Is it because I want to ride with the hype of those WIN hodler or am I just plain stupid, lol. It's the latter yes! I hate myself now sh!t! Oh yes, you heard it right. I bought WIN again at it's peak and I know it is stupid of me. I'm not on myself that time that's why.
I sell it at 0.0020034 USDT and bought again at 0.0021190 USDT, see I'm really stupid lol. I bought a total of $12.26 worth of WIN and the current price of WIN now is $0.0011194, stupidity at it's finest. I already lose almost half of my capital. And the plan to hodl it for a short time becomes a long term investment lol. But it's okay, I'm good at waiting so I will wait for it to pump again. It's really hurts, and magmahal ng ganito.....

But this is not the end of my story guys. It's not just WIN but also BTT. I also bought some of this token at it's peak. I bought $20 worth of BTT and that gives me a total of 2023 BTT 🙄. My gosh, now I feel scared because of this I think I need to wait 2 years for it to pump because look, it says 2023 omoo. But it's okay then it can be my long term investment too. The current price of BTT as of writing this is $0.0066473. And I bought this at $0.0098827 😂. I was FOMOed!
I actually bought XLM too but I already gain profit from it that's why I sell it and bought BNB at $576, bwakanab!tch! As of this moment, I am dead! The current price of is $487, yayyy I'm plain stupid yes. I didn't listen to my Senpai's when they told me not to buy it and wait for the dip. And because I'm a bad kid who never listen to her Mom, this is what happened! Because of this thinking of mine, I totally got busted!
So guys, don't you ever think of buying a coin or token when you feel the fear of missing our, just like what I did. This is not how it's works in Crypto Space. You need a discipline, a clear mind and a very wise mind if you don't want to lose your money. I mean, not totally lost because there's still a chance that you can get it back but you have to wait again on a bull run. You know, when everything in the market is green and those green means money again, lol.
Remember; Invest only what you can afford to lose. Never invest on a coin or token without doing your a research! When you see that a coin pumps, please avoid being FOMO because you will gonna regret that later, that's for sure!
---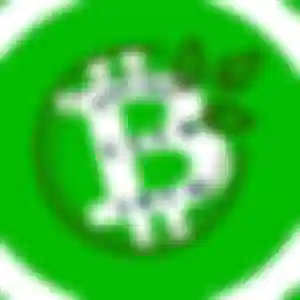 Achieving a goal is hard if you don't have the will to achieve it. So, why not add this goal into you LIST? If you are in read.cash or noise.cash then doing it is not that hard. Save every tip of BCH that you will receive in read.cash and noise.cash them HOLD it. BE ONE OF US AND TOGETHER WE WILL ACHIEVE IT. We💚BCH
Read this to Start!
---
April 25, 2021
--