I'm not a professional chenes that knows a lot of information about Crypto. I am just a copy-cat kangaroo who likes (but not that much) to try new things but with restrains or pagpipigil ng very light lang. All information that you're about to read here is nothing, as in nothing, but actually this is about something exciting, yes!
--
Okay, Bitcoincash and other Coins is flying to the moon. No more bloody market, it is but green like a nature. It's good to my eyes and also my heart. As a hodler of Bitcoincash this is really a good news. Because if you buy at the dip of Bitcoincash then you ride with us to fly to the moon 😎.
As I already achieve my goal, I decided to try other new things. I use just a little bit investment, money that I not that afraid to lose. But wait, who am kidding. I am actually afraid to lose it all but because it is not bad to be a risk taker sometimes, I decided to do it and whatever happen this is all my fault and no one else, I'm to blame and not the others 🤧.
At first, I tried DeFi and stake CUBs on the cubdefi. All of the BNB that I am holding is gone now and was converted inyo CUBs and now look at BNB also mooning and I am just watching it. But anyway, as someone says just a while ago to me "You can always buy in the dip, the market will not always be green."
And then I also tried NFT in the Juungle. Not Amazon Juungle but JUUNGLE! A marketplace for Non-fungible token that support Bitcoincash as a payment. You can do Buy and Sell here and soon a lot more of feature is to be expected. Juungle is an alpha site so a bug can be encountered. But worry not, because the developer is approachable and you can contact them on telegram anytime.
So I tried that two, I already invest some Bitcoincash on my Waifus and other NFT's. Same with CUBs to stake. And then the other day, I also try buying a coins, after I read about it on facebook group Binance Filipino for Beginners. I didn't really did that "DYOR". Once I saw someone buy "that" Coins worth 94,000 php I think then I immediately copy her lol.
I also buy that coins but with a little amount only. My target is 1 peso. They say it's not that impossible but it takes time. Because I am not a risk taker I only invest little amount worth 11 USDT. Guys, note that I am not promoting this coin to you okay. Remember to DYOR or Do your own research if you plan to buy new coins. Don't be like me who just copy someone because I thought it's not bad to try it lol.
I bought Win on April 1st worth $11 with the a price of 0.00061430 USDT. And that gives me 17,906 WIN. Imagine if the value of this rise even on 1 peso, I can have 17,906 pesos of that. But only if. We can't really tell. I'm just wishing it to happen. Some people has a million of this already then it will be easy 1 million for them, lol but ONLY IF!

And as of today, because it is ALT season everything is green, including Win. And I am happy because of it. As of 4:40 PM today the current price of Win is at 0.0028095 USDT or 0.14 Peso. It is far from becoming 1 peso lol. This one will really take it's time that's for sure lol. But my $11 investment into this coin already give me some profit. From $11 to $50.19 as of 4:40 Pm, not bad.

And then, ahh wala talagang mabuting naidudulot ang facebook, naeengganyo laang akong mag try ng bago, tsk!. So anyway, lol yesterday I read A news about this coim on the same group on facebook. It's about that Gto, and because I'm really a copy cat, I buy it also. The remaining 12.47 USDT on my Binance, I use that to buy GTO.
By the way, the money I use on this was from my Bitcoincash earnings. I convert my BCH worth $23.47 into USDT and that's it. I plan to put that money back once I convert the gain profit on those coins that I bought.
So yesterday, April 5th. I bought GTO at the price 0.07851 USDT and that gives me a total of 158 GTO. On this one, I made just a lit of research, as in just so little. I just search for it's price history and then I saw that GTO already hit ATH $0.911517 last 2018, January 12. And I was like, oh my I can also gain a lot of profit here. But I am a practical human being. This is also not impossible but it will take time.
As of today 4:40 Pm the price of GTO already hit 0.13156 USDT. Not bad not bad. I already gain some profit in it because the value of my GTO now is 20.68 USDT. From $12.47, gosh imagine that lol. This maybe just small to those monster when it comes to investing but this amount is already big for me.
I can't call this a success not until I sell that coins into fiat.
I don't have a plan to Hodl this coin for long, but it can change depends on the movement of it's price. I don't want to lose all of it so if I saw that the price is akready dumping I cam just sell it or convert it into BCH and enjoy the profit I gained on it lol.
Note again guys, don't copy me or just anyone without doing a research on a certain coin if you really want to try other coins. Mejo nasapian lang ako kahapon ng masamang espiritu that's why I tried those two.
---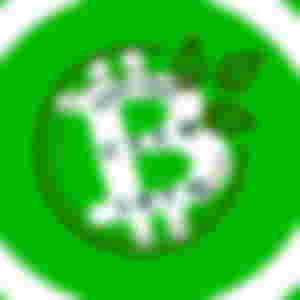 Read this to Start!
---
April 06, 2021
--