SmartBCH For Beginners: Start Here!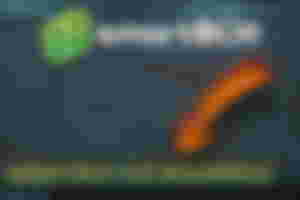 Since the launch of the smartBCH network, we witness an incredible smart-contracts development boom with new DeFi DEXs, NFTs, Dapps, and various tokens emerging daily.
Beginners may have found it difficult to interact with Web3 infrastructure until recently especially with the difficulties in the Ethereum network.
SmartBCH offers today a crucial alternative, enhancing the quintessence of cost-efficient applications and granting access to everyone in the world to experience.
Beginners in this field are finally able to interact and understand the core principles behind Web3 and how blockchain developers are building today the future of the internet and finance.
Metamask as an integral part of almost all smart contract networks, has become the standard Web3 wallet that interconnects with Web3 apps for monetization and identification purposes.
Lately, many discussions about the Metaverse appear, yet mainstream media and financial interests are suppressing the fact that decentralized applications, Web3, and NFTs will have a critical role to play.
Moreover, the application of DeFi and various smart contracts is today being tested in the financial industry yet its application within the current infrastructure is confusing many, since this revolutionary technology that sprung right from the core principles of Bitcoin's inception, is still incompatible with the legacy financial system.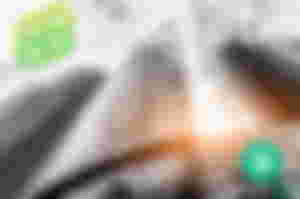 What are the reasons anyone should use smartBCH, and not just beginners in crypto?
To make it simple:
smartBCH offers what Ethereum does but in a cost-efficient approach

smart-contracts, web3 applications, Dapps, DeFi, NFTs, tokenization, developers tools

Future interoperability with other EVM chains (Ethereum, Binance Smart Chain, Polygon, etc.)
Fees with smartBCH are just a few cents for each transaction, making it the cheapest to use EVM sidechain. In Ethereum, for example, each transaction will cost between $15-$200 since fees are skyrocketing, especially when the network experiences high traffic. SmartBCH fees will remain low, and there are plans to reduce them even further as traffic increases.
Vast opportunities emerge in the smartBCH ecosystem that can provide maximum profit.
For newcomers to crypto, smartBCH offers a cost-efficient alternative to Ethereum. It can even become a testing phase for DeFi to experience how everything works without sacrificing thousands of dollars in the process.
Those who wanted to get involved with NFTs, DeFi, Dapps, blockchain games, etc. but found many difficulties will find smartBCH to be the best entry place.
Ethereum fees and low numbers in userbase for many other smart contract networks are detrimental to their limited success.
The opportunities are there, and the current investors of smartBCH have enjoyed profitable endeavors with DeFi and NFTs. There are dangers, of course, but there are also lots and lots of promising projects.

Setting up Metamask takes time and has a certain learning curve. Generally, it takes a couple of hours to set up Metamask and understand how to use it.
There are plenty of guides, already but we should try to make it all simple.
Metamask is the entrance to Web3.
This service is an extension to our browser (supports Chrome, Firefox, Brave, Edge), an add-on that also gives us access to networks we call EVM compatible.
Besides Ethereum some more networks we can connect to Metamask are BSC, Polygon, and our favorite, smartBCH.
A few guides on how to install Metamask are below:
The best one I've found so far is this one by Hayden Otto:
2nd Step: Fund your wallet with BCH
Having BCH is required for smartBCH, as the network uses Bitcoin Cash in a tokenized form. This BCH is used as gas. Gas is fees each transaction requires and the fees are paid to the validators of these networks.
The smartBCH network is still in its infancy and not completely decentralized yet. In 2022 the plan for the smartBCH network is a move into a decentralized model, together with the addition of an upgrade (SHAgate) that will allow bridging smartBCH to Ethereum.
For beginners probably this is not important, although, it is for developers and more experienced users.
A bridge to transfer funds is required.
Currently, there are three bridges available:
In this link users can find how to use Coinflex to transfer BCH into smartBCH: SmartBCH Metamask Tutorial
Also I've written previously a tutorial on Prompt.cash and hop.cash bridges, in this link: Transfer your BCH to SmartBCH Easily with Wagon.Cash & Prompt.Cash (Wagon.cash now redirects to hop.cash).
Be careful with bridges as there is a minimum for a transaction to be processed. If the user sends less than the minimum, then the services will wait for a new transaction to add to the total and proceed.
3rd Step: Explore smartBCH
After funding a smartBCH wallet with any amount of BCH, users are now able to begin their smartBCH adventure.
The best website to begin without having to deal with the technical details of smartBCH is MarketCap.Cash.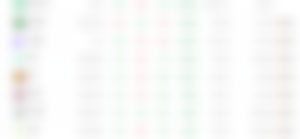 Marketcap.cash is a smartBCH index listing all popular tokens available for trade in the six DEXs currently active on smartBCH.
Marketcap.cash is also a hub to locate information on the different tokens running on smartBCH, since it has a home page set for each different token, with more price information and links to websites and social media.
Currently, smartBCH is hosing 6 DEXs offering various DeFi options (yield farming, staking, etc.):
Anyone that wants to learn more about the technology behind smartBCH should visit the smartBCH official website, or discuss directly with smartBCH and Bitcoin Cash devs in the official smartBCH community telegram.
Start by following some telegram channels and bookmark some pages that will be needed.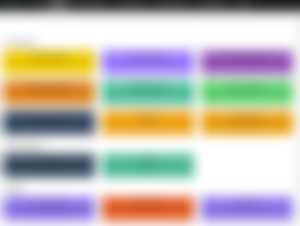 Source: BCH101
Some websites that contain a great amount of information on smartBCH are:
SmartBCH as a sidechain to Bitcoin Cash is enjoying popularity within the various Bitcoin Cash-related websites and communities. News can be found in Reddit (r/btc and r/bitcoincash), read.cash & noise.cash.

For beginners that want to explore smart contracts, DeFi, NFTs, or any application this incredible automation technology has to offer, smartBCH is the best entry point.
It offers a low cost of transacting in a decentralized environment with a strong community that is increasing rapidly. There are opportunities, but as with everything else in crypto, there are also dangers. The more we research we increase our chances of successful investing and minimize the risk.
The numbers (volumes, TVL, userbase) are growing and smartBCH has only started since about September when the first DEX and tokens appeared. The first phase was successful and the network has been adopted massively by a large userbase.
The next step is the one that will set smartBCH as an established EVM chain and the time when considerable funding will begin flowing into the ecosystem.

Images:
Lead Image: Unsplash
---
Visit my latest smartBCH related articles on BCH101.com:
---
Also, my most recent smartBCH articles on read.cash:
---
DISCLAIMER: All material published in this content, is used for entertainment and educational purposes and falls within the guidelines of fair use. No copyright infringement intended. If you are, or represent, the copyright owner of material used in this article, and have an issue with the use of said material, please send an email. No financial advice intended.
---
Follow me on: ● ReadCash ● NoiseCash  ● Medium ● Hive ● Steemit   ●Vocal ● Minds ● Twitter ● LinkedIn ●Reddit ● email
Don't forget to Subscribe and Like if you enjoyed this article!