[Chinese version of this article available here: https://read.cash/@NilacTheGrim/amaury-63798ec5]
Greetings from the land of the uncertain future of BCH! How the hell did we get here? Do you remember when there was a time when "the dream" was to flip BTC? Why are we now fighting amongst ourselves with accusations such as "Commie!! Bitshevik!!" and "You tax-loving chain-wreckers!!" and other nonsense? What the hell is going on? Can't we do better than this? I think we can!
But first -- a brief summary of our predicament: Right now we find ourselves at a very strange crossroads. Bitcoin ABC has just merged in changes to their client that only they have implemented. They are enforcing the much-dreaded "IFP Coinbase Rule" which restricts the consensus rules on their client by introducing an extra rule -- mined blocks must pay 8% of the mining reward to this address: bitcoincash:pqnqv9lt7e5vjyp0w88zf2af0l92l8rxdgnlxww9j9. If any blocks appear on the network not paying out to that address in the mining transaction, they will be rejected by Bitcoin ABC as "invalid". All of the other nodes do not implement this rule. The other nodes not implementing this rule are:
You may recall I predicted the predicament we are in now. See my other read.cash post here: https://read.cash/@NilacTheGrim/calinstradamus-preditcion-12341-ifp-20-coming-in-nov-no-voting-just-mandatory-56dbc7be
Sooo that's the situation we are in. All I am left to wonder is... "What the FUCK, BCH?!"
Why the hell are we in this situation in the first place? Isn't it a bit ridiculous? Like seriously -- if you were around on fork day Aug. 1, 2017, and I told you that this would be happening now in 2020 you would have laughed (or cried.. or both). This situation is not the dream of Bitcoin Cash.
---
But really -- why are we here? What is going on? Is there a problem funding infrastructure? Is it because BCH sucks and we can't pay devs? No! As recent flipstarters have shown (https://flipstarter.electroncash.org/) the community loves to pay its dev project. There is no problem funding infrastructure.
Let me reiterate that: There is no problem funding infrastructure.
Ok, so there's no problem funding infrastructure. Why does ABC feel the need to dip into the coinbase reward, then?
In short -- the answer is -- EXTREMELY EASY TO GRASP --
ABC has serious cash flow issues because they cost an arm and a leg to operate. On top of that -- Amaury sees himself as the Jesus of BCH who deserves better. So, for egotistical reasons, basically, he is willing to throw out the baby with the bathwater. For the longest time the miners funded him, and Roger Ver funded him, and other community leaders funded him. He managed to rub everybody the wrong way and nobody wants to fund him anymore, because he never delivered on features his benefactors asked for. Roger wanted to increase the tx-chain limit. He dragged his feet on that for 2 years -- and that eventually happened slowly and way too late. The Chinese miners stopped funding him because the coin kept losing value and they stopped wanting to pay out money for an ever-decreasing coin that is now a 2% coin. Eventually, the Chinese miners told him to figure out his funding situation himself and stop asking them for money. So he has no choice. He must do the IFP or close up shop, basically. This is his last "hail Mary".
Is this morally justified? No it is not. BCH is more than just ABC. If ABC cannot pay its bills -- it should not have the audacity to wreck all the value we have all worked so hard to create. But -- Amaury being Amaury -- he doesn't give a flying fuck. We can all go to hell, as far as he's concerned. Either he gets his IFP coinbase reward or he will wreck the coin in trying, or both. If BCH is $40/coin ABC still has revenue = $1 million a year.

---
To give even more insight in to how Amaury thinks, here are some quotes that he posted in the BCH gang telegram group in February when the original IFP proposal was made:
Well, if I start to not give a shit about an of this, then the best move is to code it so that I get 50% of the block reward, or maybe even 75%. It'd be way more profitable than simply leaving.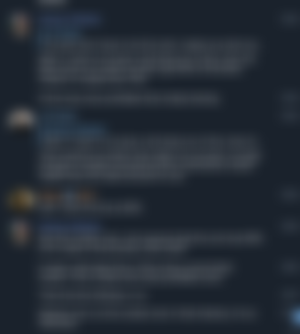 and
If I send 50% of the coinbase to ABC, even assuming a 90% value collapses, that'd still increase ABC's income by at least an order of magnitude.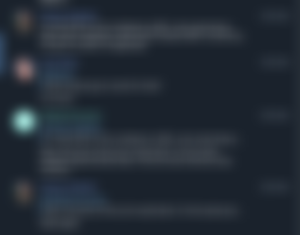 ---
So what should Amaury do then? Simple: he should just resign, and ABC should either disband or switch to a volunteer-only model. If ABC cannot get funded and is very expensive to operate -- let the market sort it out. There are competitors out there that don't cost an arm-and-a-leg to operate (such as Bitcoin Cash Node). Any or all of them "got this". We don't need ABC for success. If anything ABC is a liability at this point. They are expensive to operate and they are led by narcissistic madman.
So please -- Amaury -- just resign already and save us all the pain and value-loss your actions are creating.
But will you? No -- you're too much of a selfish narcissist to do that. You prefer to wreck this coin and wreck the value we all have created. You don't care that BCH is passion project for many other people. You don't care that we all worked hard to create value here. None of that matters to you -- It's all about YOU, isn't it? You lack empathy and you don't realize that other people's passions are at stake here. You don't care.. do you? Nope... you do not.
In your mind: You ARE the BCH.
---
So, in summary -- why should you resign, Amaury?
The answer is simple: Because BCH is more than just YOU, Amaury.. and the market has spoken. Nobody wants to give you the vast sums of money you require for a reason. The reason is, you kind of are inept.
You have no right to wreck this coin for your own selfish benefit. The gentlemanly thing to do, if you cannot pay the bills, is to close up shop and let the market figure it out.
But you won't do that. You prefer to try and wreck the coin first. I hope you don't succeed. My advice to you, Amaury, is:
"Go take a hike", as they say in my native home town of Queens, NY.