To-do-list: Tired but will Never Surrender.
Being in a college is different battle in comes of Study level. College is not like senior high school but it is a battle between your future. Since, I enter to the world of college even though it was online class, I really feel the feeling that I am in college. Especially, I am in a State university and I need to be diligent ik my studies because many professor's are so terror. In my first semester, all go smoothly, I feel pressured sometimes but I managed myself to not. It is very difficult to be in college and if you don't have laptop to use, specifically I am in a computer major. Yes, I do have laptop but the performance of my laptop was always delay, because it is so laggy.
In college, they don't mind the attendance but they do mind the activities you submitted. You need to comply all the activities and the learning evidences they gave before the semester will end. That's the most important in college, it's okay you are not around in class but if you can submit the activities, then it is much better.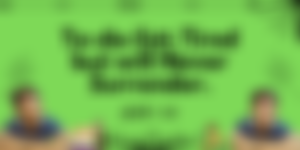 Mathematics in Modern World

Purposive Communication

Fitness Exercise

NSTP-2

Computer Aided Design Application

Teaching the Common Competencies in Industrial Arts

Technology for Teaching and Learning 1

Office Application

The Teacher and Community, School Culture and Organizational Leadership
All in all, I have 9 subjects this second semester and I really feel tired in my studies because of flooded activities given by our proof every week. There are proof that they don't have asynchronous class because they want to speak in the class for the whole time, specifically more than 4 hours.
In all of my subjects, I really hard trying to learn and catch up the lessons always tackled in the class was the Computer Aided Design Application. Because it is all about learning in AutoCad Application which you need to have it in your laptop for you to participate in the class. And me, don't have autocad in my laptop, I can't learn the lesson that was discussing about the lesson.
OFFICE APP

ANALYSIS 1.2

APPLICATION 1.2 (quiz)

The Teacher and Community, School Culture and Organizational Leadership

ANALYSIS 1.2 (NO EXACT DEADLINE) (quiz)

PURPOSIVE COMMUNICATION

1000-word Reflection/Module 1

MATHEMATICS IN MODERN WORLD

5min Video about importance of Math

COMPUTER AIDED APPLICATION

ACTIVITY 1.3 (Graphing Paper)

ANALYSIS 1.3

APPLICATION 1.3.1 (Graphing Paper)

APPLICATION 1.3.2

TECHNOLOGY FOR TEACHING

Module 1 Lesson 1 (Activity/Analysis/Application)

FITNESS EXERCISE (P.E)

Give the following exercises;
---
That was all the Activities that I need to do this week. There are activities that was not included in the list. I must submit all of that before the deadline for me to get a high score and a high grades. There are also activities that was need to submit on time because it has a time frame rate and if you fail to submit the given time, you will no longer submit your fille.
College is difficult yet challenging because even though you will procrastinate but still you need to do the given activities and I proudly say that I submit them on time. There are many situations in my college life that I thought I can't do it, but by the end of the time and because of God's help and grace, I overcome it all.
Lord please give me strength and motivation to finish all of this activies. I might feel tired right now, but I still depend on you in prayer. I know that I can make it this semester together with your guidance. Always remind me Lord, why I am here and what is the main purpose while I did study and that because I have dreams in life.
I CAN DO THIS!
KAYA KO TO!
KAYA NAKO NI!
I just want to extend my gratitude to @Bloghound because of the Sponsorship I received last night. So glad and shock to see the notification regarding your sponsorship.
Stop Buying These, Start Buying These.
#WritingPrompt: Compliment Someone Today.
The Unique Love Story that Makes you Angry.
Infinity Rocket Token (IRT) Listed on Binance Smart Chain.