The Unique Love Story that Makes You Angry.
Blanche Monnier, a gorgeous woman both on the outer and inside, was one of them. Many men are undoubtedly looking after her because of her beauty. That was one of the reasons why so many guys admired her. But among the men who tried to win her love was a broke lawyer who was many years her senior. Her mother, on the other hand, did not approve of their unique relationship since she believed it was "Best" for her daughter.
Because her mother believed she was doing everything she could for her daughter. She kept her own daughter locked up in the attic room. The narrative is revolting because she was imprisoned in a dark and cramped room with only one window that could not be opened. Her only friends were cats, bugs, and lice, and she was denied of basic hygiene. The fact that this woman merely wanted to be loved and was instead shackled to her bed by her own mother.
And that wasn't the worst of it; her mother couldn't trust her own daughter, so she wasn't let free, and Blanche and her lover broke their connection as well. So that's how the following 25 years went. Blanche's mother reported this genuine event to the police after it was discovered by their neighbor. Blanche's mother made a bogus claim that her daughter had gone insane, which is why she had her locked up.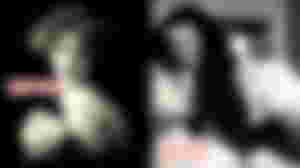 Blanche was replaced by a poor, aged, and depressed lady. A lovely 50-year-old woman has a 7-year-old weight. She hadn't seen the sun in over two decades. And all of this contributed to Blanche's mother's love becoming defined.
---
There are parents thought that their love for their child was right, but the truth is their love killed the dreams and life of their child. Many of the people suffered this kind of scenario but can't speak freely because they are afraid to their parents. There are so many parents that put their children into prison, because of what they want happen to their child.
Parents, know that you are not always right sometimes you are wrong. I am not generalize this scenario but I point out those parents who are so over protected to their child and to the point they are slowly killing their child. Parents are not the one will choose the person who will be the lover of their child. Your child will be the one to decide who are the person they fall in love with.
I know that parents always think on what is the best for their children. They are the one entrust by God to guide their children, but they aren't the one will decide the future for their child. Don't go further into the point that you will be the one to domain your owns child life.
I just realized that how thankful I am because God gave me a parents that never dictate what I should do. They guide me when I commit mistakes but my parents never decide my own future. Even in chosing what collage course I will choose, they gave me freedom on what I want to be someday. They never said that "You should be like this, You should be like that". Instead they said that "What makes you comfortable, then we will go for that" and not to the point I am following the wrong path.
Parents Love Your Children, feel them that they are free and guide them in a way that is not ruled by yours. Your children is not your investment, they are your family and home.
---
Hi Read Cash Fam. I am so glad to announce to everyone that there so many entry that has been summited to the Read Cash Writings Community. I didn't expect that my challenge will got boom and I am happy that everyone likes it.
I announce to everyone that the Read Cash Writings Community is open to all article that is related to Read Cash. I make this community for my Prompt and Challenge, but if you want to submit a article that is related to Read Cash then you are free to submit.
If you are haven't join in the community Just click the link. "Read Cash Writings Community".
I am blessed and Favored to have this Sponsors