YouTube Earnings Reached Threshold at Last!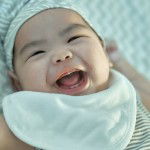 Date: October 10, 2022
Time: 6:45 AM
It's exciting to see my almost inactive YouTube account still earning! Back when I was still pregnant with Matti and the pandemic hit its peak with tons of lockdowns and restrictions, I became very active with YouTube.

It was my eldest brother who encouraged me to try YouTube. I have had an account since 2009 but it only has random stuff in it. Although random, some of the videos there got thousands of views.
My brother was somehow influenced by his friends from abroad, he is in the UAE and later on, I figured that there are so many, thousands of small-time YouTubers helping each other in views and subscriptions.
This brother of mine was live streaming all day every day during those months! He said he was after the view hours, YouTube needs that a user reaches 4,000 hours of viewing and one thousand subscribers to be included in their Adsense partner.
I thought it was silly going live on YouTube but when I started posting videos, aiming for that number of view hours as well, I decided to live stream. It was awkward at first but then I was able to get it done and was even live-streaming almost every day! It's funny how I turned like my brother especially when he had reached the needed hours in just a few weeks!
Thankfully, I found friends online who were into YouTube too like @me2selah and so whenever I have live streams or premiere videos, they are always there present and would help out with the number of required viewing hours.
And so before I gave birth, I finally got monetized. I was able to also earn my first payout in 2021 but decided not to be active anymore on YouTube. Actually, I was not sure why I stopped, I guess I was just caught up with so many things. However, whenever I have videos, I would still post there but not as consistent as before.
Today, after almost a year, I checked my Adsense account again, and was surprised! The balance had reached $100! Woohoo!
What's good about this is it served as a passive income! I was not anymore very active in joining streams and yet the account was earning! I am grateful that my top videos are still gaining views: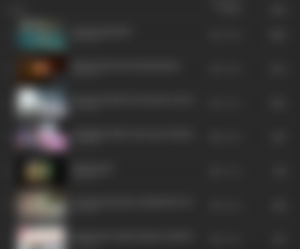 I think it is still worth getting back to YouTube and start posting quality videos again. I am just not sure though when should I start doing that. I guess travel videos would be nice but what's really getting good views are tutorials.
Do you have a YouTube channel? Please subscribe to mine as well:
Thank you for reading! Let me know if you have a channel that I can subscribe back too!
Check out my previous articles here:
xoxo,
momentswithmatti Mother | Boholana | Cebu | Philippines | Travel | Photography Enthusiast | Calligraphy | Art | Crypto Noob
Sponsors of Momentswithmatti