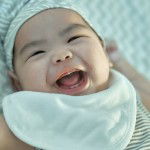 I miss writing travel blogs so let's do another throwback today, the past travel articles are mostly domestic spots. Today, let's go to an international adventure. My husband's company had this perk called the five year club where everyone who stays in the company for at least five years would be treated with a travel incentive, all expense paid by the company. My husband's first time to join the club on 2019 and it was also their first international trip, I was tagged along as they allow at least one family member to join so the bosses can meet the family too!
On 2020, the destination was Malaysia, our plan was to join them but opt to keep our itinerary open then go to Singapore but we decided to back out because I was already four months pregnant and there was a risk of the Corona Virus. But the trip pushed through. This year 2021, no trip was done, hopefully, next year, we will be able to join!
Anyway, let's go to Taipei!
---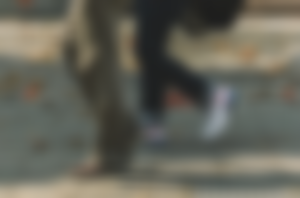 Ximen's Walking District stays true to its name thus when coming over to Taipei, specifically in Ximen, tourists, and travelers must wear the right footwear to make sure they won't get tired easily. These feet were of some random bypassers while my husband and I rested on a bench along the highway.
So, are you ready for a set of walking? These photos were all taken using a Canon M50 and Panasonic Lumix GX85 post-processed via Adobe Lightroom.
Arriving in Taipei at 12 noon, we had no choice but to just kill time walking around the area near our hotel. Staying in Papa Whale Hotel was very strategic because it is near to this famous Ximending Night Market and some iconic places within Taipei.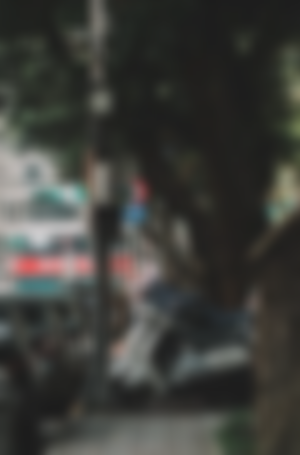 First, we had lunch at a nearby noodle house called Fuhong Beef Noodles which was just opposite
a Fuxing Elementary School's sports track, it was a portion of perfect welcome food for the first-timers! Of course, it was packed and we couldn't communicate well with the restaurant crews but they were really accommodating so it was all fine, they got unlimited drinks and side dishes which was great!
As soon as we were done, we had our free time as the hotel's check-in hour was not until two in the afternoon. So, everyone went their own way and do whatever they wanted. My husband and I decided to go around the walking district of Ximen.
So allow me to share with you what we had seen while walking around under the sun and the skyscrapers of Taipei.
Taipei's outskirts were like that in Cebu City, there were bikes and cars parked at the roadside. I am not sure if this was illegal but there were many of these scenes around the area.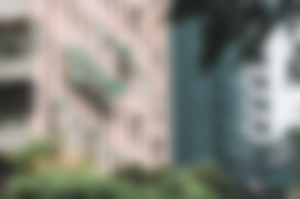 Hotels or apartments? I believe they are apartments due to the windows. The city is actually filled with thousands of apartment buildings. I guess more apartments rather than hotels and it can easily be distinguished by the windows.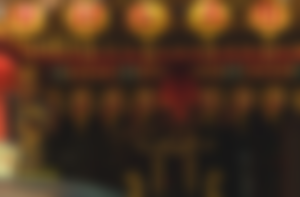 We passed by some temples too! This is a typical one filled with those yellow lanterns and some dragon images, they are quite similar to Japanese temples.
We came in front of the Fuxing Elementary School, we spotted some students walking here and there and it reminded me of my childhood favorite show, Meteor Garden! Of course, this was not the school where that was shot but the feels were totally the same.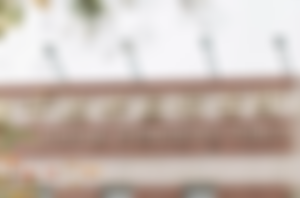 Right in front of the school were several concrete benches so my husband decided to have a seat while I was busy taking more and more photos from afar. James was looking for a photo subject here and I was laughing at how he looked angry here.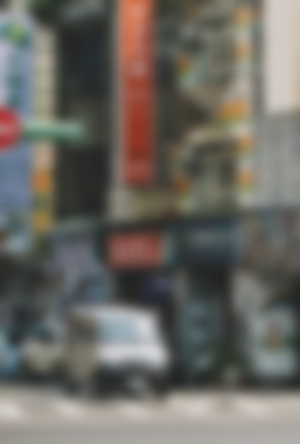 Just like any city out there, Taipei got so many stores around, varieties of stores, and they got a lot of signages too! But what I like here is that it is still in order. As you can see, there is not much visible rubbish. The streets were still clean.
I had so much fun taking random photos along the streets. The Taiwanese people don't really care if you take photos of them. I took obvious photos and they would just smile if they knew they are being photographed and others would just ignore which was in my favor.
I so love how their motorcycles are customized so moms could bring their babies out. I just wish she also got a helmet or at least a hat for the baby, this was taken at midday so it was hot.
Motorcycles and cars again at the sides of the streets and I didn't see or notice any traffic enforcers or the like. So it seems this was just allowed.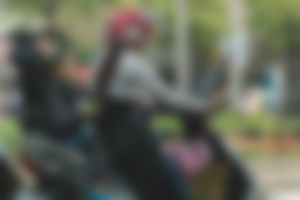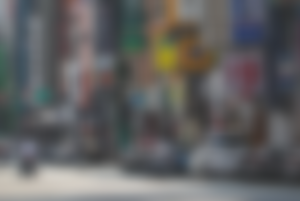 After perhaps an hour of walking and taking photos, we arrived at this street which has these red posts with some brand flyers. This area was swamped with tourists and locals. I just realized that we were already inside the Ximending Walking District, this is a shopping & recreation district known for its many restaurants, bars, boutiques & theaters in Taipei.
We were really glad we did the walking the first day as the following days until the end of our stay, it was all raining and it was super cold! So we were definitely blessed to experience a sunny day before all the rain!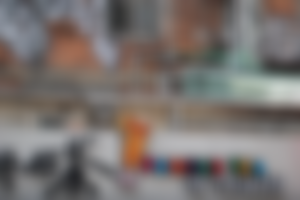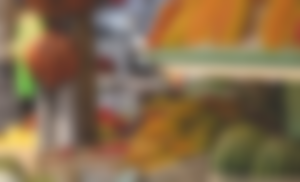 Taiwan is known for its good milk teas. Here's one of them, I love the wall blocks at the back by the way. Fruit stands as well are a thing in Taipei. We surprisingly found extra huge star apples and sugar apples too! I was really amazed!
Claw games are really a thing in Taipei and they are just available in so many corners of the city. There were also a lot of Kawaii items. I am not a fan of these types of games though so we didn't even dare to check them out.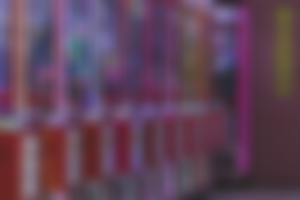 After getting tired and dizzy from all the walking, we decided to go back to our hotel with the help of an app in finding our way to Hotel Papa Whale, it was a little challenging finding our way but we finally got the hang of it.
Ximending was fun but tiring at the same time. We also had fun that night when the night market opened up. The rest of the afternoon, we stayed inside the hotel which was a nice one, perhaps I will also blog about it next time.
---
This article was published in this website: travelfeed
---
xoxo,
momentswithmatti