The Shots I Made This Week: Baby Qing Axl at Three Months!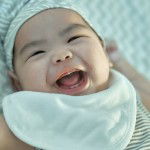 Taking photos has been my hobby ever since, I enjoy clicking the shutter. I love documenting many things in my life and I love freezing the important moments. I am not limiting this to myself only but I wanted to also bless other people with this gift of technology. Thank God for camera gears and its digitalization, we can take unlimited photographs without breaking the bank!
Thank lovies!
Again, it's always a pleasure when someone appreciates your work, it encourages you. I never thought that I can make money out of this hobby but a few years back, I had been asked to take photos of weddings, prenuptial sessions, portraits, and even animals.
This made me want to improve my skills and hold new gears, thanks to my husband who is always updated with the kind of gears that should be used in such and such scenarios but really, I only want natural lighting. I don't like using so many things in a set. I dislike bringing so much gear, I wanted to be like Julia Trotti who uses natural light in her photographs.
And so, I kept my photography simple, just using the sun's natural light as much as I can.
The past week, I took photos of family members. This was for free. I like sharing this talent of mine. I like those other people who would also have good photos of themselves, those which they can print out, or set as social media profiles.
First, my nephew. He turned three months on the 18th. My brother asked if I could take his photographs and I did. We used only the things that we can see in the house. My sister-in-law purchased this cute onesie with the baby's name on it with a number signifying its current age.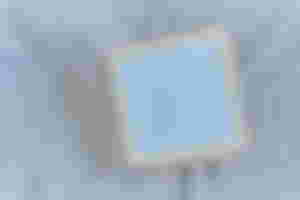 Also, a letter board was used as an accessory and the baby's name was placed on it too. The problem though was that there was no nice textured background for this setup as we did this impromptu. I then thought of my mother's curtain in our living room.
And I rolled a towel too so as to position the baby properly. The issue with taking photos of a baby is that you can't ask the infant to smile for you. You have to be creative, the parents play a very important role too during the session as they need to work on giving the baby tickles and more just so he could smile and I need to capture it immediately when he portrays a smile.
In that case, I have to set the shutter at a fast speed. I set it to 200 fps, I guess, or more. I just have to compensate for it with a bigger aperture and a higher ISO.
And so after 10 minutes, the photoshoot ended. Qing Axl's photos were edited on Capture One in low contrast style, that's always nice for baby photography. Here are some of the snaps: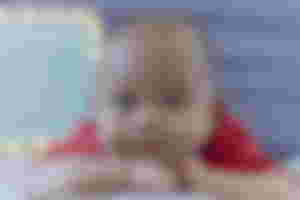 His mom positioned him for tummy time! Baby Qing Axl, his name is derived from Axie. Haha!
Also, his sister is Qwyn Amari if you can still remember the photos I shared before of this baby girl's first pre-birthday photoshoot. The number of nephews and nieces is actually increasing.
Getting the baby to look at the lens is easy because he's already three months old! He can now see a lot of things! He wouldn't even take off his eyes from the camera!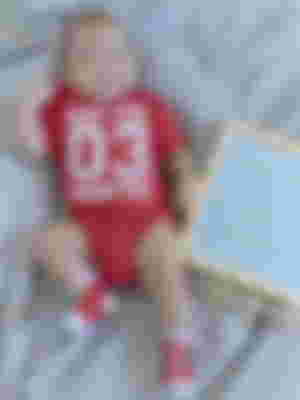 Again, the lighting used here was nothing but just the natural light coming from the window of their room. It was around three in the afternoon when we took the shots, Matti was sleeping at that time so I took advantage of my free time to take photos of Baby Qing.
---
That's it. Thanks a lot for reading and don't forget to check my previous articles:
---
xoxo,
momentswithmatti Mother | Boholana | Cebu | Philippines | Travel | Photography Enthusiast | Calligraphy | Art | Crypto Noob