Paolito's STK Ta Bai!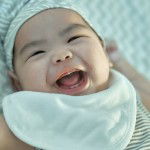 Our evening STK or Sugba, Tula and Kilaw cravings brought James and me along with the silent streets of Southhills, Tisa, and Cebu. Just a few minutes, around ten minutes from home. I have seen some Facebook pages featuring this and since it is just nearby, we thought we should check this one out and create a blog review.
But, our expectation was not what we desired it to be. I understood this is a Bistro and Grill place but we were uninformed of the Karaoke machine that is available for any guest. So upon reaching the entrance area, it was evident, that it was loud and it was not pleasing to hear someone singing his heart out while there are other guests around the area.
Immediately, we backed out, although we still attempted to go inside, and check the view, this was a very small area but the city view is nice and perhaps we might visit this one in the future but not soon.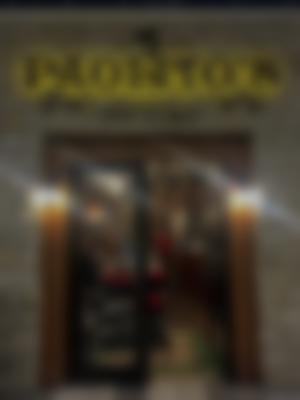 And as we strolled into the busy city of Cebu, we thought about where should we go for dinner. We had plans of buying groceries so we opt to just find some new restaurants to try inside the SM Seaside Mall. So, off we went.
At the mall's third Sky Park, we walked for almost twenty minutes finding which is the best to fulfill our cravings. At first, I was craving STK but then since coming from Dungawan, I had a change of heart, I said I want to go somewhere which offers good salad, and James thought he needs salad too.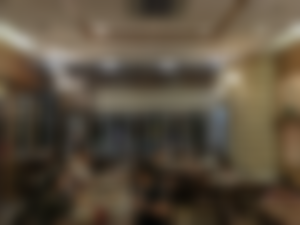 But unfortunately, we couldn't find one. SM SeaSide's architecture is circular so we almost had a 360-degree tour when we stumbled upon Paolito's From the Kitchen of STK Ta Bai. This looked interesting, but we thought there was no salad here for sure so we passed it but after finding out there are only three more restaurants and they all for sure do not offer salad as well, we turned and went inside Paolito's instead.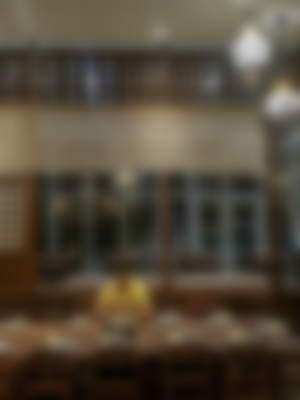 Brought about by this famous STK Ta Bai house in Cebu along Capitol Site, the STK Ta Bai has opened their other branch which is now inside the mall but this offers a very cool experience due to its interiors and the food as well.
I have never dined at STK Ta Bai although I have heard several things about them. Thankfully, our first-ever STK Ta Bai branch experience went very well. I will share this later on in this blog.
But more about this STK house, I learned that the owners, the Alcover family had turned their house along Orchid Street in Capitol Site, Cebu City which offers a charming and inviting atmosphere for all those who want to dine in. Jerry, the father was the main cook and owner of the business but soon after he taught his son Paolito thus the one in SM SeaSide is a branch after Paolito Alcover.
In fact, I am really interested now in dining at their main branch after reading information about this ancestral house turned into a dining area that offers exotic and other Filipino-Cebuano dishes.
What really caught our attention was the interiors which were visible from the outside's glass windows. The staff was also wearing the Filipiniana dress which made me become very curious about this restaurant.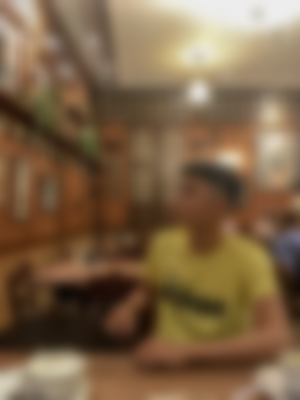 Coming inside, we were treated with old and accentuated chandelier lighting which made us feel as if we were entering an ancestral house. Imagine an ancestral house inside a mall! That's perfectly cool, right?
Then the chairs the tables and the wall decors, are all wood with touches of Cebuano sculpture art. I must mention as well that there are crochets of window curtains to spread throughout all their windows. I was amazed and it brought me memories of childhood back when our teacher was teaching us how to make crochets for tables and vase covers.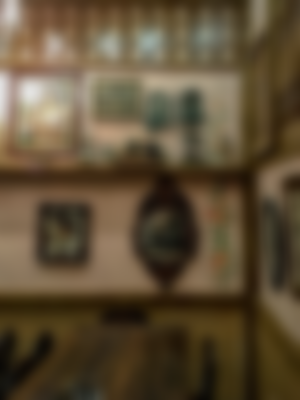 Aside from that, there are accents too such as old and antique vases, materials, and picture frames. There were paintings too of old Cebu churches, even images, and musical instruments.
The restaurant has two areas but both have almost the same consistent decor. I was truly delighted to be there inside and I was eager to take a lot of photos from our camera but unfortunately, we realized it was out of battery. Bummer! So we ended up using our mobile cameras instead.
Most important of all would be the food but of course, I had to admit that we were not here just because of the food, it was more of the ambiance and then the food came next.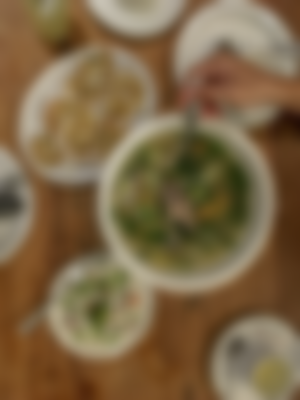 However, both my husband and I agreed that the food that we ordered was all good and they were also affordable! We ordered their Tula or the fish soup, baked scallops and Kinilaw or the Fish Ceviche, you might have noticed, these are the usual dishes that we order when coming to such type of restaurant.
In addition, we also ordered hot Calamansi juice and lemon juice.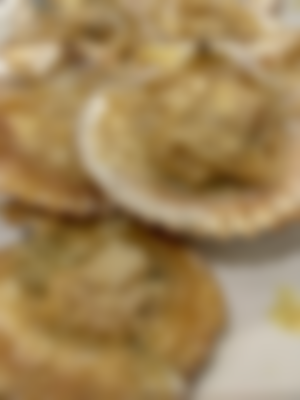 I guess the only thing that we could say is that the fish in the fish soup shows signs that it is not fresh but we also understand that there's no such thing as fresh fish here in this city.
The baked scallops were really good, it melts in our mouths and the ceviche was definitely good especially since it had coconut milk in it. I was even eating the green tomatoes in it. It is also important to note that my husband regrets ordering one rice. Anyway, he sticks to his decision and just ate the rest of the food without rice.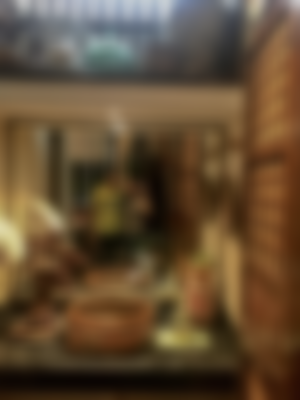 There were some reviews online that state they had to wait for a long time before they got entertained and I understand their complaint. When we came here, it was packed. We were just lucky there was a table that was available when we arrived but the entire room was really full, they even have customers who were dining outside the main restaurant room.
So, we already had this notion that this is a hit and we were glad that we found it. Our experience though, because of our busy-ness with taking photos and videos here and there, we didn't notice that the food took a while before it arrived.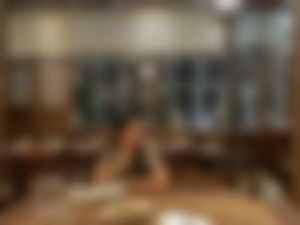 Although I had no issues with the staff's service, it was good to note that the restaurant was a little noisy because of the talking and laughing amongst the crew. I had no problem with that but it would have been better to have a peaceful ambiance for the customers.
After this meal, I already thought of visiting their main branch and really seeing what their original setting look like. To date, they have around three branches, one in the main Capitol site, one in SM City Cebu, and the third one in SM Seaside Sky Park.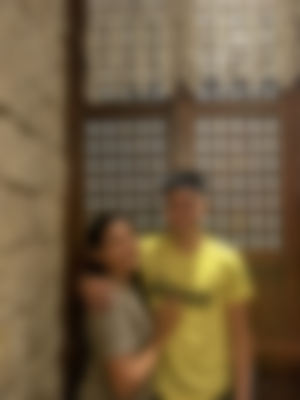 I was really happy and content with our dining experience here. There are areas to improve but they were just tiny details. I hope to bring my family along here too if there will be a change in the future.
For now, I recommend this and if you would like to visit, do try out their exotic food menu options too. I will try those in the future perhaps in their other branches.
Check my previous articles here :
xoxo,
momentswithmatti Mother | Boholana | Cebu | Philippines | Travel | Photography Enthusiast | Calligraphy | Art | Crypto Noob
Sponsors of Momentswithmatti