City of Lechon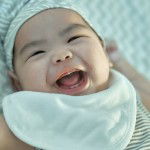 Cebu is maybe popular because of its relatively rapid growth in terms of its economy as well as its tourism. But what comes into your mind when the word Cebu is talked about?
To some, it may be the festivity which occurs every January, I am referring to Sinulog or perhaps the natural resources that of which draw tourists from local and abroad into the island, Kawasan Falls in Badian or Oslob's Whalesharks and a lot more or to others, it might be the food.
Disclaimer: To all my Muslim, Vegan, Vegetarian, animal rights advocate friends and followers here, PLEASE Do NOT PROCEED with reading this blog, CLOSE this window or read another blog instead, believe me, you won't like it.
Speaking of food, one that Cebu is very famous for in terms of food is its Lechon. If it is your first time hearing about it then you might not have researched that much yet about the island. Today's blog article is about Cebu being considered the Lechon City of the country. Why is it so and how does the Cebu Lechon differs from the rest of the country?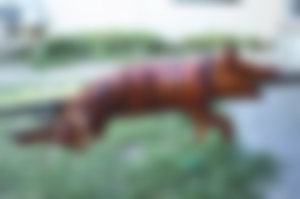 Lechon is actually a Spanish word that means roasted pig. It is a whole roasted pig, grilled by charcoal fire slowly after seasoned and stuffed with fillings.
As the Spaniards colonized the country for more than 300 years, it is quite evident that most of the food, language and even culture of these Spaniards had been rooted in the lives of the Filipinos, even until this day. In fact, at least 80% of our language and dialect are based on Spanish words.
I had in mind that it is possible that this recipe might be cooked by the ancient Filipinos but it's the Spanish term Lechon which had been passed on. This is just my two cents, perhaps it is the other way around.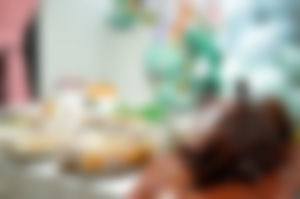 Going back, Lechon has now been considered a national dish and had been widely recognized and acknowledged in international cuisine.
But way back in the old times, Lechon is only prepared during special occasions like birthdays, baptisms, weddings, and festivals. It is actually one of the things that visitors look forward to seeing at the center of the dining table when joining such celebrations.
Also, this was considered a royal food before. However, through time, the Filipinos were able to afford it. At one time, from being prepared and cooked for celebrations, it became available upon order until such time that it had become available anytime in restaurants. In fact, there are restaurants in the country which offer them all day long!
So, just imagine how accessible Lechon became to the Filipinos.
The famosity of Lechon had made it possible for it to be taken to different parts of the country and the world too!
One good example was when one of the well-known local artists, Sharon Cuneta who's been widely referred to as the Mega Star of the Philippines when was pregnant had asked her husband to buy her Lechon from Cebu one midnight. It was so hard to get but Senator Kiko Pangilinan was able to get the hand of one, his connections made it possible for the Lechon to be flown from Cebu to Manila.
Oftentimes, when I travel on a plane, I would see traveling individuals who are carrying a box that has Ayer's or CnT's Lechon printed on it. I am pretty sure someone had asked them to bring it back home.
So, why is it that Cebu has been considered to have the best Lechon?
Me, as a Boholano who is now based in Cebu, I believe that the Lechon in Cebu is just the same as the rest of the country. The difference might boil down to the marketing and I guess I don't have to explain more about this!
My favorite part was the skin and the ribs where all the flavors are because of the stuffings and herbs inside.
Most Filipinos love their Lechon, my family still eats it even if I discourage them a lot. So, with that, I have laid out here the different restaurants in Cebu which offer "the best Lechon in the city".
Formerly called Rico's Lechon. This is quite famous in the city. From their complimentary Monggo side dish to its main offering which is the Lechon Carcar. Carcar is a city in the province of Cebu which is pretty famous for its Chicharon or fried pork skin.
Currently, they have branches outside Cebu City and even here in Bohol!
These two are very much alike. Perhaps they were the first two to have become famous within Cebu City in terms of offering Lechon in malls.
However, as new establishments started offering more reinforced meals and innovative marketing strategies, they had somehow become less known.
Still, they got one of the best-tasting Lechon in town based on reviews.
This establishment is gaining popularity now in Sugbu. Their branches started popping out of nowhere and in just a few years!
They take pride in their organic ingredients as well as the traditional cooking which they believe brings out the best flavor of the Lechon.
This is a newly established Filipino restaurant which is owned by a local artist Paul Jake Castillo who had decided to bring the taste of Cebu Lechon directly to Manila and Luzon.
He seemed to be successful with that and of course, he also has branches in Cebu. They have an innovative set of the menu one of which is the Ginataang Lechon which is similar to Bicol Express but has been pumped up with their Lechon cutlets.
---
If you are not very conscious about your health and you eat only once in a blue moon, then I would suggest that you check out these restaurants. Lechon is good but make sure to eat it in moderation.
Thanks for reading! Check out my previous articles:
xoxo,
momentswithmatti Mother | Boholana | Cebu | Philippines | Travel | Photography Enthusiast | Calligraphy | Art | Crypto Noob
Sponsors of Momentswithmatti