Henann's Seabreeze, Overnight in Panglao, and Buffet at Prawn Farm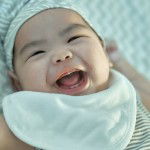 My niece and nephew together with their mother will be flying back to the United Arab Emirates on the 16th of this month. So, I am reminiscing these moments we had knowing that we won't be seeing each other for years.
Four events within the family have to be celebrated and there's no other way that we could think of but to a pool and beach location. And when we think of beach plus pool, although there are so many options laid out, the entire family could only choose one and that's Henann Resort in Alona, Panglao, Bohol.
This blog will be a narrative of what occurred as we went to experience two days and one night in Panglao, Bohol. I will surely share the fun and the little drama within our family. Let's start!
This Alona Beach is very famous among locals and foreigners alike in Panglao because of its beautiful white sand beach that stretches wide when low tide and also provides an "Instagrammable" site with its beach chairs and huts displayed along the beach area.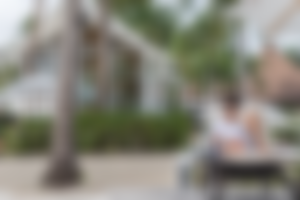 Henann Resort, on the other hand, although had faced some temporary closure a few months ago which made headlines because of some tax issues is still one of the most sought resorts in this part of Alona Beach because of its beauty and charm, plus all tourists that walk at the beach can immediately see this resort, anyone can dine in at their in house restaurant and also take a few drinks too at their side pool bar.
So, without a doubt when we thought of celebrating four events that's my father's retirement, Aiesha, my niece's 9th birthday, Seth's, my nephew's 3rd birthday, and James' 31st birthday. I should have added my own birthday to the event but that was way behind.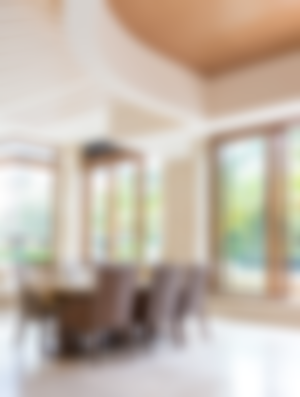 Anyway, James and I were still coming from Cebu but at seven in the morning, we arrived in Tagbilaran port, went straight to Jollibee, and had breakfast. Everyone's excited of course not just for the pool or the beach but also for the lunch buffet.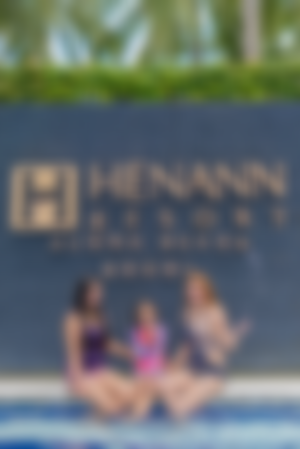 If you had been following my blogs, you must have known that a few months ago, I had also blogged about Henann Resort because James and I treated my parents to a day tour at the resort. It was like a double date. This time around, it's the entire family together with the kids.
Before I had checked in and paid for our tour package at the main front desk but this time around, the staff referred me to Seabreeze Restaurant instead since I had inquired about their buffet lunch.
So, a pro tip: if you want to get to Henann Resort perhaps you want to take photos inside, then you can just tell the front desk that you want to dine in then just pass by the main resort area to personally look and have an ocular inspection. You don't really have to pay any entrance fees. Thank me later!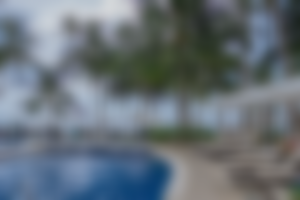 But since we have kids who would like to swim in the pool, we have to pay for a day tour instead but I had to separate those who want to swim and pay another for those who'd like to just take just eat.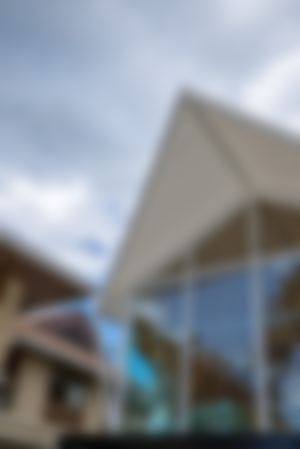 I must say that Henann Resort is still as beautiful as how it was two years ago. It seems like nothing has changed except for this building next to Seabreeze Restaurant which looked like a Yoga Session Room
Their Casas is still interesting, it got its own pools next to the nipa huts-inspired houses, the buildings still look great and the pools are still inviting.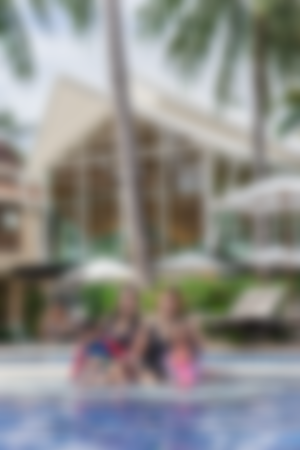 We only have access to the beachside pools next to Seabreeze Restaurant and so we paid for our package tours there, requested towels, and excitedly, the kids jumped into the pool without changing to their swimming outfits. It was hilarious to see my niece swimming with her dress on and my nephew swimming with his absorbent diapers! But who can blame them? They were very excited already!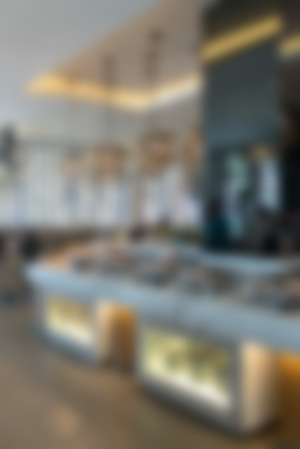 The entire morning was all spent swimming, exploring the entire resort, and looking forward to lunch. I was also dying to eat as I only had pancake burger at Jollibee. Anyway, one more thing which had changed was their buffet lunch timing. Whilst, before it was scheduled between 11, am to 2 pm, now it's 12nn down to 2:30 pm.
But the surprising thing though was that before 12nn people were already getting inside but since the staff has to put on the required buffet wristbands, it caused tourists to flock to the entrance area.
Nonetheless, we were able to get in just in time. My hungry cravings were satisfied with Mexican food, Japanese, and other Asian cuisines. I was really looking for Japanese food but there was only Japanese soup available. There were however many desserts and vegetable or salad options to choose from.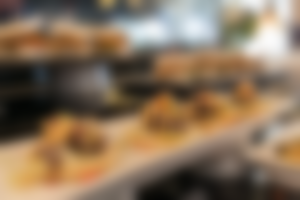 My parents, of course, love the food as well as my niece who said her favorite was the breadsticks. My cousin too loved the buffet, he ate almost everything that was available and filled his stomach well.
Upon inquiring with the restaurant, they can provide a cake for anyone who is celebrating their birthday. So the crews came in with a cake in hand with a candle on top and a tambourine while singing the happy birthday song. My nephew was happy to see a candle and even tried blowing it himself. I am sure he had fun!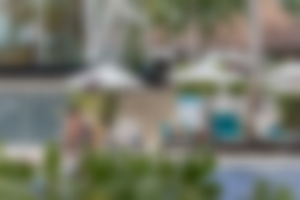 It wasn't my first time as well to stay in Panglao. But surprisingly, I found that there's like a huge number of foreigners here than in Tagbilaran City. On every corner, there were restaurants filled with foreigners of different citizenship, some Koreans some from the West, and more Chinese around.
We stayed at a rest house which is owned by a neighbor in Cebu who had posted their space on Airbnb. The area has two houses which can cater to 6 adults in the first and four on the other house. We had a good stay here, cooked our meals, and even did a mini bible session together with my husband as the sharer.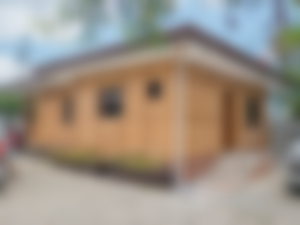 Our family although we looked happy in all our photos, also got problems on our own. That overnight stay was a great opportunity to really reconcile and mend those aching hearts. It was a little dramatic with almost all of us crying and I don't want to get into the details. But overall, we cried, hugged, and reconciled.
Our second day's lunch was again spent on a buffet at Prawn Farm within ICM or Island City Mall. Surprisingly, for only Php 400, we have filled with good food most especially their Ceviche or the Kinilaw. The fish looked really fresh and James approved it.
Secretly, I asked the crews to surprise James with a song which they courteously agreed. So, with everyone unaware, the crews came with a Leche Flan on hand, a tambourine, and a happy birthday board. Everyone got surprised including James, his face show it all.
That day ended with us going back to Cebu at six in the evening. It was a good time spent with the family. I always look forward to gatherings like this where we can also share our blessings with the family and most importantly, also get the family reminded of God's love for us and everyone surrounding us.
Thanks for reading! Here are some of my previous articles:
xoxo,
momentswithmatti Mother | Boholana | Cebu | Philippines | Travel | Photography Enthusiast | Calligraphy | Art | Crypto Noob
Sponsors of Momentswithmatti