Baby Qing Axl Turns Four Months!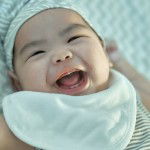 Hello, read friends! I had been very busy the past few days because of Matti's 2nd birthday. I will share how my week went soon. For now, let me share with you how the pictorial we had for my nephew Baby Qing Axl.
So my brother asked me if I could take photos of his second child, his son, Qing Axl, and of course, as a Tita, I immediately said yes! I love taking photos of my family! So, last Saturday, as I mentioned in my previous article Saturday's Weather Was Perfect!, we visited our land property and did the photoshoot there.
The weather was perfect and so it was easy to take photos, especially since the baby was just so behaved. The only challenging part was that it was so hard for Qing to smile! We did a lot of things so that he'd go smiling but they weren't working! His mother tried tickling him here and there, he smiles a bit and returns to frowning again. I have here some images of him frowning and how he looks after when he smiles.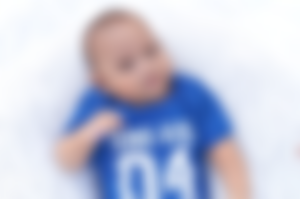 Did you know that Qing Axl got his name from an NFT game? I bet you already have an idea. His father, my brother plays Axie, the famous NFT game which has boomed last year but is now a little down currently, yet, there are still plans for the game and we are all hopeful that it will reach ATH again in the next months.
Since Qing Axl's mom, my sister-in-law, got pregnant during the good days of Axie, my brother named him after the said game. Qing is just a unique term for king, his older sister is named Qwyn Amari so I guess if they'll have another baby, they'll call him or her Prince or Princess. Not sure if they still want another child because it's so challenging in many aspects!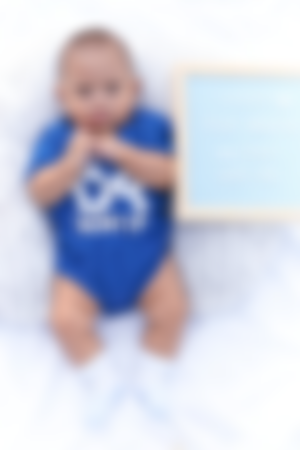 Okay, going back, as I mentioned, Qing was not fond of smiling. He just looks at the camera and frowns. This one was the first photo I took of him and he was not happy! I always wonder what's inside a baby's mind, is he already thinking of anything?
By the way, the onesie he is wearing is part of a customized package ordered by his mother. She got it from a famous online shopping app and it's just so cute because it goes from the first month until the first year. It won't be so hard for them to decide on what the baby has to wear during the pictorial!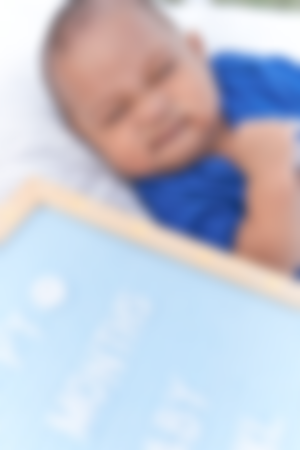 And this cutie-pie smiles and gives out his facial reaction when I wasn't ready so the photo above is a little disoriented because I just randomly clicked the shutter when his mother signaled about Qing making faces!
Here are some other adorable photos of Qing Axl: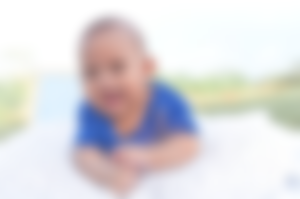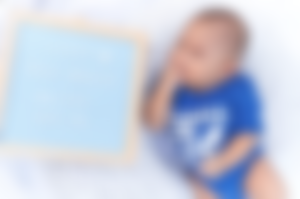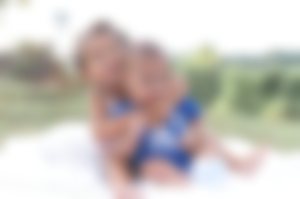 Of course the big sister has to join Baby Qing for this pictorial although I was concerned with Qing because his sister is still very young and won't really care much about the baby. She was holding Baby Qing like she's a wrestler!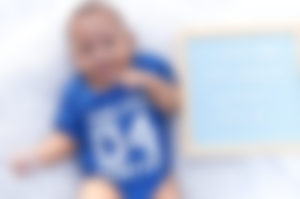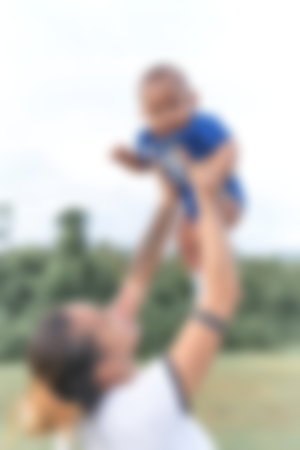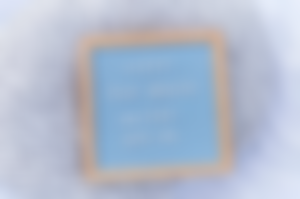 That's it for today! Thanks for reading this blog!
I hope to share with you all that had happened this week because it's Matti's 2nd birthday!
---
Check out my previous articles:
xoxo,
momentswithmatti Mother | Boholana | Cebu | Philippines | Travel | Photography Enthusiast | Calligraphy | Art | Crypto Noob
Sponsors of Momentswithmatti