We Found The Junior Drumset for Matti's Birthday Gift!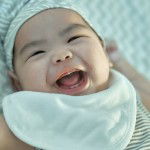 I missed sharing with you what happened Tuesday two weeks ago so here I am sharing how that day went.
My parents told me they are going to the city on Tuesday and since I have been wanting to visit the city, I asked if I could come along. It's been more than a month since the last time. I asked the husband about it and he agreed. I have to bring my baby with me of course.
My father had a lot of agenda in going to the city. He has to buy some construction materials, he needed to visit two stores for that, then he also had to go to PRC for the renewal of his license. He went last week but he was wearing shorts and it was not allowed in the specific government office. He also have to get some house plans signed. In short, my father would be very busy.
I on the other hand had no other thing in mind but to go to the grocery store as well as to the department store where some music instruments are usually displayed. I had been planning on buying a drumset for Matti.
Matti, my little one is turning two in two weeks and so I am trying to plan on his birthday. But I have to give him a gift too and a drumset would be the best for him because he had been very eager to play the drums at church even at his age. He would hold the drum sticks and stomp on the bass drum too. I bet that if we'd provide him a drum that he could play in a daily basis, his learning curve will be faster.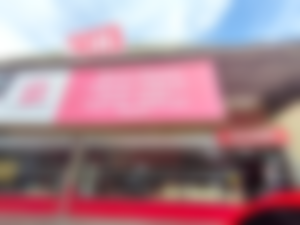 So our first stop as soon as we arrived in the city was at CITI hardware in Dao. It's a huge store where almost all of the construction materials he needed are available. I love window shopping too while at the store because it got almost everything needed for house construction. I got myself some gloves to help me with peeling peanuts because we started our peanut butter business again, then I also got some steel bar which was matte, I am sure the husband will love it, and some spare parts for our toilet bowl.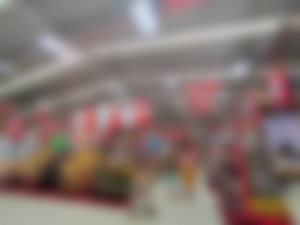 My father was looking at some tiles again for his house project. He will also have new private projects soon just within our town. It is always a blessing to have construction projects, even the small ones with less than a million budget, better than nothing at all!
Before papa was done with his agenda at CITI hardware, he advised us to go downtown so my mother could get her goals done too. She filed her pension with SSS and she just needs some help with the details on the amount that she will be receiving as a lump sum and the month when she'll be receiving her monthly pension allowance. I am actually glad to see my mother getting the fruit of her monthly SSS contribution. At least it was easier this time.
So we headed to Luiton Building, it was my first time getting inside, I even forgot to take photos because I was busy attending to Matti who got excited with the escalators, I guess we went up and down the escalator for more than six times!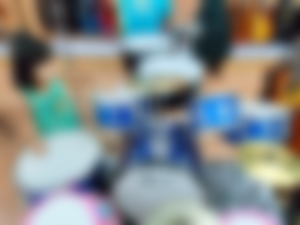 It was good that the SSS office is just nearby the mall that we had been planning to go to. Then went to Bohol Quality Mall after my mother was done with her appointments and I brought Matti to the third floor where the drums and other musical instruments are located.
He was astonished and was really happy seeing a lot of the speakers, pianos, and of course the drums! He was eyeing the electric drum but I found what I was looking for - an acoustic junior drumset! This is perfect for Matti!
But I didn't buy it that time because I still need to ask my husband about it. He has to say something about the said drumset and so we will be coming back in a few days soon to buy that and the things we needed as well for Matti's birthday as we will be hosting a dinner event for Matti. It will just be a small gathering.
We arrived at Tagbilaran around eight in the morning and we were done by five in the afternoon. We bought a few things at the grocery, we also had lunch at Jollibee which is Matti's favorite fast food and then we also bought ten kilos of peanuts for our peanut butter business. Yes, we are back at making peanut butter! It's been years but our first batch of 23 large bottles got sold out in just a day!
Thanks for reading! Here's some of my previous articles:
---
xoxo,
momentswithmatti Mother | Boholana | Cebu | Philippines | Travel | Photography Enthusiast | Calligraphy | Art | Crypto Noob
Noise | Hive | Steemit | YouTube | IG | Twitter