Worker's Appreciation Day!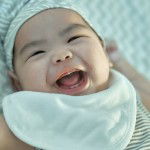 On Saturday last week, my father's client showed his appreciation to all the workers who had worked very hard to make his dream house come to a reality.
Mr. Paco lived most of his life in the United States. He hails from Luzon but has no close relatives there so when he retired, he looked for a place to retire in the Philippines and he first came to Siargao.
He almost settled there until he realized that it was hard to find a nearby ATM, hospital, and other amenities that he needed so he ventured to another island and stepped on Bohol.
With the help of those he had come to know while looking for a property on the island, he was introduced to my father since my father has a construction business being an architect and someone who worked in the DPWH for more than 30 years.
After months of work, the once cliff, rocky, and unmaintained area in Larapan, Jagna, Bohol has now become Mr. Paco's haven. He loves that the things he had envisioned became a reality, all his crazy ideas are now alive and he is living his retirement in this paradise he now calls his home.
So last Saturday, he made the workers happy by treating them to a sumptuous lunch, and games! He hired some caterers to prepare food and got them set up in his outside kitchen, there was a lot of food and there's lechon too! Everyone was excited especially that the workers were allowed to bring their wives too and some of their children!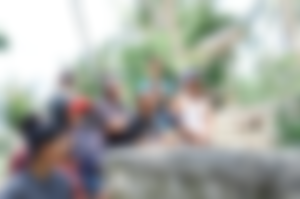 The program started with a welcome message from Mr. Paco's helpers and then a message from himself. The workers were listening well as he gave his remarks.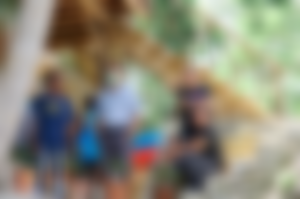 The man in stripes is my father who was also listening to Mr. Paco. He himself was asked to talk and he also thanked all the workers who had really stayed and helped him finish this project. The man sitting in black is the foreman.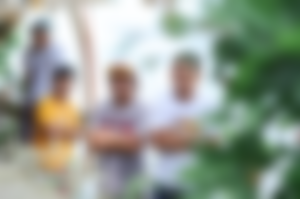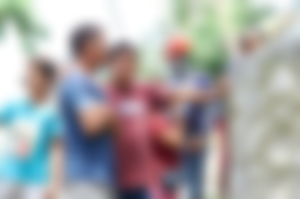 As the program progresses, the workers were excited about lunch! There was catering involved and a whole lechon too!
I wasn't able to take a photo of the food as I was taking a video instead. These photos below were taken during the games. I was only able to witness two games as we have to go for some important matters. But according to my siblings who stayed, there were so many other games and all the workers enjoyed it so much. But above all, they took home with them many items, consolation prizes, and even monetary amounts which were given by Mr. Paco himself.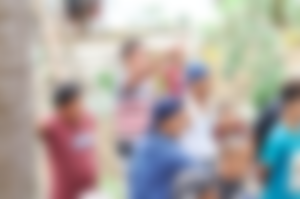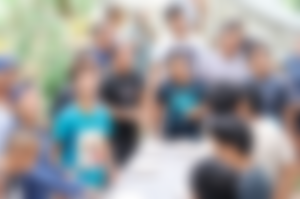 This game was about finding the coin or the money hidden in the plate full of flour. They have to use their mouths and so it was so funny because all of them got their faces filled with flour. In the photo above, they were all listening to the instructions of how this game would go.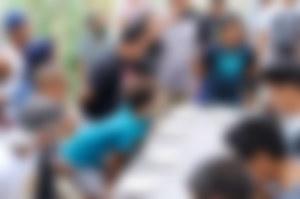 The participants were all ready to start! The man with the phone is Mr. Paco. He also has his own YouTube channel where he posts his project updates. He bought another lot near to his house and he is planning to build another house there for his son.
Now let's laugh at how the faces of the workers ended up after the game: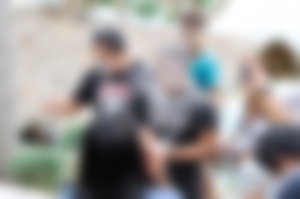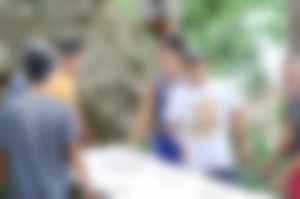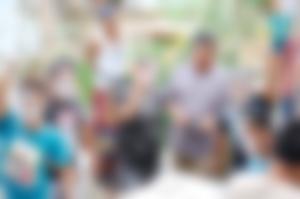 No one went home empty-handed as all those who participates in the game received consolation prizes too.
We are all thankful to Mr. Paco for his generosity and even before the start of the project, he was thoughtful and very generous to his workers. God bless Mr. Paco!
---
Thanks for reading! Check out the previous articles here:
---
xoxo,
momentswithmatti Mother | Boholana | Cebu | Philippines | Travel | Photography Enthusiast | Calligraphy | Art | Crypto Noob