Nigeria Instagram/YouTube Comedians
It's time to relax and be taken care off.
Another Saturday to just chill and rest from all the weeks stress. I am resting by watching some YouTube videos from my favorite comedians. I actually watch a lot from different comedians but my favorites are Mr. Macaroni, Twyse and BaeU. Those guys are GOATED and only few come close. KieKie, BrodaShaggi and Tacoma are trying and they used to do well but over time they lost content and are not as funny as they were when they started.
Maybe I should make this article about Nigeria Instagram/YouTube comedians. So I will talk about my favorites first.
Twyse is my number one. I know a lot of people will disagree with me on this so you can go and argue with your keyboard. Twyse is unique, creative and definitely hilarious. His skits are so relatable and he makes comedy look easy. Some of his skits might be seductive or risque but he makes it look light and harmless, making a joke practically out of anything.
I followed him right from the beginning when he was still shooting his skits within his house. He wasn't in Nigeria then but his comedy was for Nigerians. When he moved to Nigeria his content improved and his fan base increased astronomically. He makes skits, does truth and dare, pranks people and he even has his comedy group called Hype Squad.
He doesn't make skits like he used to and he went on a break for a while but he is back now like he never left. If I say that I don't miss him I will be lying. I have really missed his skits and I can't wait to see what he has for us now that he is back.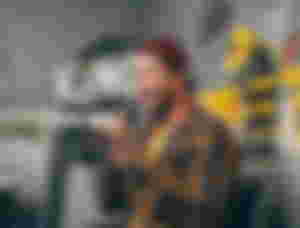 Mr. Macaroni is my second favorite online comedian. His body movement is enough to make you laugh your head off. His love for women is beyond this world. He is a chronic womanizer who loves women more than his life. I always wonder where he gets the women he uses for his skits. Those women can make any sane man run mad and empty their pockets. The shape of their body is beyond this world. They have a well rounded figure (if you get what I mean) and have fat in all the right places.
Sorry if I made you feel uncomfortable I just had to describe the kind of women he uses for his skits. The women are the main focus of most of his skits. None of them is complete without a beautiful woman showing up. He has also made amazing skits without women but his most hilarious ones are the one with women especially when they deceive him and carry his money away.
His skits have the same plot.
He meets a beautiful lady

Flirts with her and ask her for her account number

Sends her a huge sum of money

The lady takes him for a ride and runs away with his money

He ends up feeling like a fool

The cycle repeats itself all over again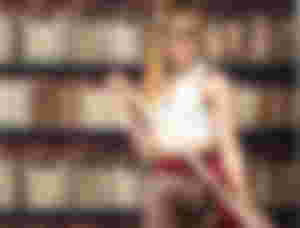 Although all his skits have the same plot, they are still funny. It is a mystery that I don't seem to understand. I just guess he is talented and has a way of making the same scenario funny time and time again.
That is all for today as I will only be writing about this two. Probably in another article I will be talking about the two other comedians that I like (Sabinus and BaeU). Those guys are also good.