My Sweetest Melancholy (Goodbye)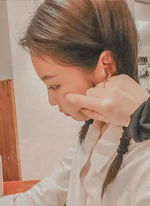 "you know..." she started
"you will forever be my city lights" she said while staring at the city lights below
"huh" I'm confused to what she's pertaining haha do I look like a a city light haha now I'm crazy to think it literally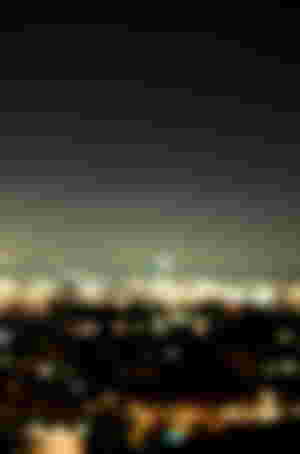 " I mean... You see before I'm just a plain boring and my world is dark before, I made myself my own sun that's in a negative way doesn't shine as the sun we have, I'm selfishly just keeping all for myself even the burdens, but now that you came, the sun that I used to have,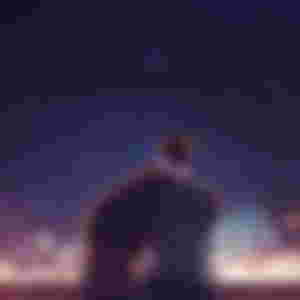 "I mean... Since that you came I never feel so alone, you are the light in my darkest days, when the moon and stars doesn't show up and the sun goes down. You still there trying to light me up, you are the one I'm forever be grateful, that God let me meet someone like you" she said and look at me and I see a tear in her eyes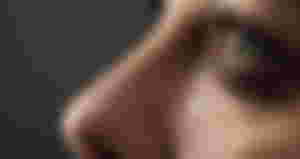 "why are you tearing up shhh..." I said and started to wipe those tears using my thumb
"I'm just worried about what will happen... I know that we are so sure of where this will be going through and I can't promise you a life that you deserve, I can't promuse the future with you, I can't promise a foreve-" she said but I cut her off
"don't... You don't need to promise me forever because there's no such thing like that, and what future holds we never know, I'm always happy by this, by being with you right now and that's what all matters I know what's the risk I'm taking and for you I'm all in... I know this lifetime for us is limited because we don't know that if there is a tomorrow waiting that you are still with me..."
my eyes starting to tear up by that thought I know she's suffering from lung cancer and that's the reason why we go back and forth, because of his never ending dialysis, until today to this white building , the hospital that witness all the love and happiest moment of us and sadly also the painful one, because the day we first speak to each other is the day of my first heart break from her, I never knew that she's suffering from a cancer and that's gives me more reasonto be with her, I never want her to suffer alone, if she suffer then I am too, I'm willing to suffer with her..
"now maybe if tomorrow will never come that I would never had the chance to hear your voice or feel the presence of you, I know it will pains me a lot but that will never stop me from loving you, I'm willing to stay with you for as long as you want, that disease of yours is never been a hindrance for me to love you and stop telling me and worrying about me, I love you and I want to be with you" I said to her while caressing her face.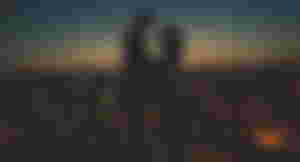 She stand up and embraced me from behind
We stayed like that for few hours.
"I love you" she said
"I loved you always been and always will be"
10 years after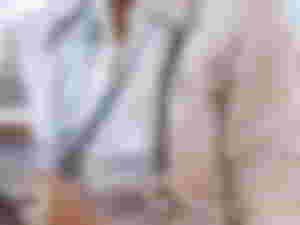 "hey it's been a long time my dear hehez I'm a doctor now see this white coat haha I knew you were so obsessed wearing it just like my hoodies haha hayyss... I've missed you so much, how are you? Just wait for me there ha don't be so impatience again, please hehez you know I love you and I'm forever be thankful to you, you are still my city lighs and forever will be, I never had the chance to talk to you after that day and I'm still angry by your impulsiveness but I still can't help to blame myself because why did you do that for me, but still I read that note you left to me, I love you so much I can't wait to see you again in another lifetime my love, why don't you just be selfish that day how come you donated your own heart to me, I always blame myself because you the reason why I still fighting for my life before and now you are still the reason why I'm living my life, I promise to protect your heart at all cost and wait me there my love thank you you my sweetest melancholy that forever be in my heart"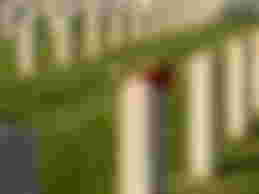 The end, did you enjoy it guys sorry it's a long read haha, I don't want to cut it anymore, it took me too long to post this one haha please just dont mind the error and typos I'm still lazy to proofread haha enjoy guys. Have a nice day this is the end of my sweetest melancholy if you want to read the first part and second part then here is the link:
Part1:https://read.cash/@MidnightSky/my-sweetest-melancholy-35c0e706
Part2:https://read.cash/@MidnightSky/my-sweetest-melancholy-part-2-f1af1f31
Lead Image source:
https://www.itl.cat/wallview/ihwJimb_lonely-girl-at-night/
Image source:
https://m.timesofindia.com/city/nagpur/doctors-professionalism-will-evolve-with-society/amp_articleshow/83994634.cms
https://www.verywellhealth.com/why-are-graves-dug-six-feet-deep-4047407
https://www.robertbarclay.com.au/2021/07/01/where-are-all-the-great-multicultural-romances/
https://www.pinterest.com/pin/207587864047370486/
https://knowledgenuts.com/types-of-tears/
https://www.teahub.io/viewwp/iioxRow_ilustrasi-suami-istri-2017-jeong-hyocheon-couple/
Enjoy guys😊