Achievement unlocked!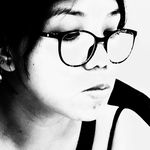 03.20.23
I have a new ID under my married name and I passed.
I want to share that I have my driver's license. YEY! It took me almost a year just before my student permit expires.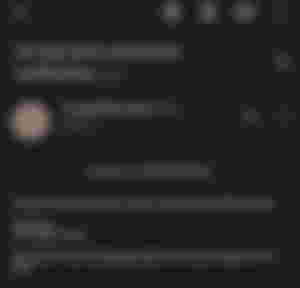 Let me also share the articles I posted related to this topic.
---
Here's what happened when I got my driver's license.
After failing the written exam on my first attempt to get a driver's license, I need to prepare this time. It's been more than a year since I took my theoretical driving course and I forgot what I've learned there.
I joined groups on Facebook and searched for reviewer materials. I saw one post that helped most people, they used the LTO Ph App and recommended a few videos on Youtube.
Here's a link for non-pro English reviewer from CarWahe's channel.
I tried the app and it was very helpful. The questions there were the actual questions on the exam too. Honestly, I was still scared of failing the written exam. I answered so many times until I can be consistent to pass. The exam has 60 questions and the passing score is 80% or 48 correct answers.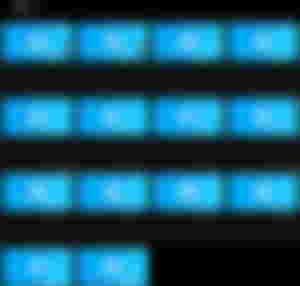 On the LTOph reviewer app, you can set a timer or set the number of questions to be answered. To be sure that I can pass the exam, I answered 100 questions and got a score of 89. From there, I am pretty confident that I'll pass this time.
The next thing to worry about is the practical exam. I almost became nervous about failing the practical exam too because I've been driving an automatic transmission car and it has been a year since I drove a manual car. I watched videos instead, just to recall a few things and tricks.
Last year I found out that not all LTO offices cater applications for a new license. I went to LTO East on my first try, where I failed the exam. Now that my parents are staying in Bacoor, Cavite, LTO Las Piñas has a licensing office.
I went there around 10am because Lil B woke up the same as me. When I asked the guard for an application form, he said that they already reached the maximum number of applicants for the day. They only cater to 120 applicants for new driver's licenses or non-professional licenses. I asked what's the best time to come, it should be around 6am. They also don't have an online appointment scheduler. Deym, the office opens at 8am and I will need to wait for 2 hrs just to secure a spot.
I went back the next day around 6am and I there were already almost 20 people in line, me included.
I watched one episode of The Boys in Prime video while waiting for the cashiers to open. As soon as they opened, we paid the application fee and waited for the examination room to open.
I thought I would wait for another hour or two before my turn to take the exam. I decided to play a ranked game on Mobile Legends and as soon as the game started, my name was called. I have to abandon the game, deym.
Well aside from feeling confident, I was amazed that I was able to finish the exam in less than 20 mins.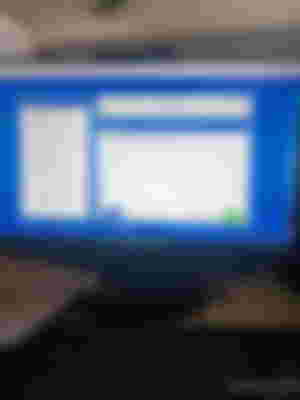 I checked my answers again and counted the number of items that I'm unsure of the answer to, just to make sure that I'll pass.
Fortunately, I did!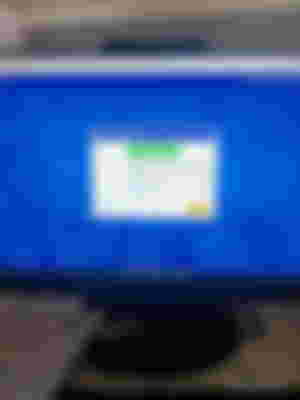 I got out of the examination room and proceeded to the practical driving test area.
The instructor told me what to do. Just drive around the track and park the car in reverse.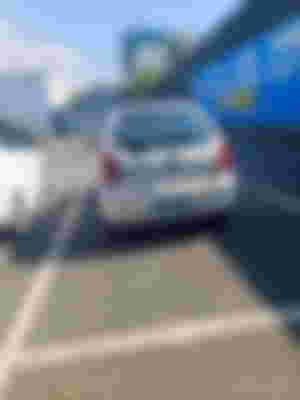 My husband was a little bit proud of me hahahaha!
I told him, I think I passed the practical driving test too.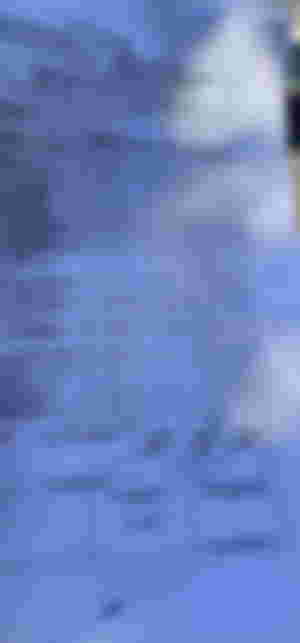 I paid the car rental fee that I used for less than 5mins, and then proceeded to the cashier to pay then waited for my Id to be released.
I find it funny that I almost got my license for free if I wasn't honest. Why? I'd been waiting for quite a while and when I heard my name, the personnel got a bit angry and asked me if I had gone somewhere else as she's been calling my name a few times. I said sorry and proceeded to verify the details and biometrics and waited for my name to be called again. I thought I will be called to pay at the cashier but when my name was called the personnel handed me the receipt and my license together with 3pcs of Flattops chocolate. I told her that I haven't paid yet. In my mind, I shouldn't have told her and just get my ID for free hahahaha! But karma is a B, and I don't want anything bad to happen so I still paid for it.
Oh before I forget, let me break down the fees I paid to get my Non-professional Driver's license.
600 for the medical exam

100 pesos for the application fee

250 for the car rental if you don't have a car to use in the practical exam.

585 for the driver's license fee

20 pesos for the ID case.
For a total of 1,555 pesos ($28) already have my non-pro driver's license.
I was actually considering getting a fixer to get my license before. Imagine spending 7000 pesos or more for a fixer and getting the license yourself is more practical. This is also to avoid what we call 'kamote drivers' on the road.
---
For those who are going to get a driver's license, don't forget to register on the LTO portal online. It is now required and will help you do other transactions online too.
Plus you can receive emails for notifications and reminders too.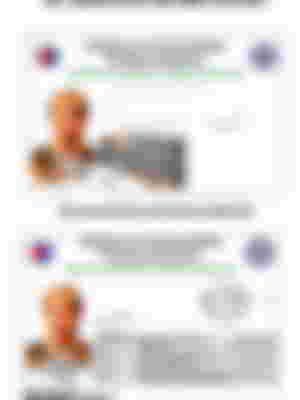 I know my face looks horrible but at least I have a new ID now!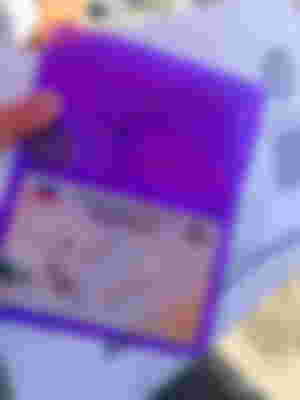 Check me out on
Noise.cash\Noise.app\Appics
Hive|Miconteangsabeat
PublishOx|Micontingsabit
Join me on
CryptoTab - BTC mining
Free Bitcoin Cash - BCH mining
Pi Network - Pi
FaucetCrypto
lead image and closing banner edited from Canva
pictures posted are mine unless stated
in all original content. Micontingsabit
Sponsors of Micontingsabit