I failed, SADT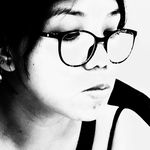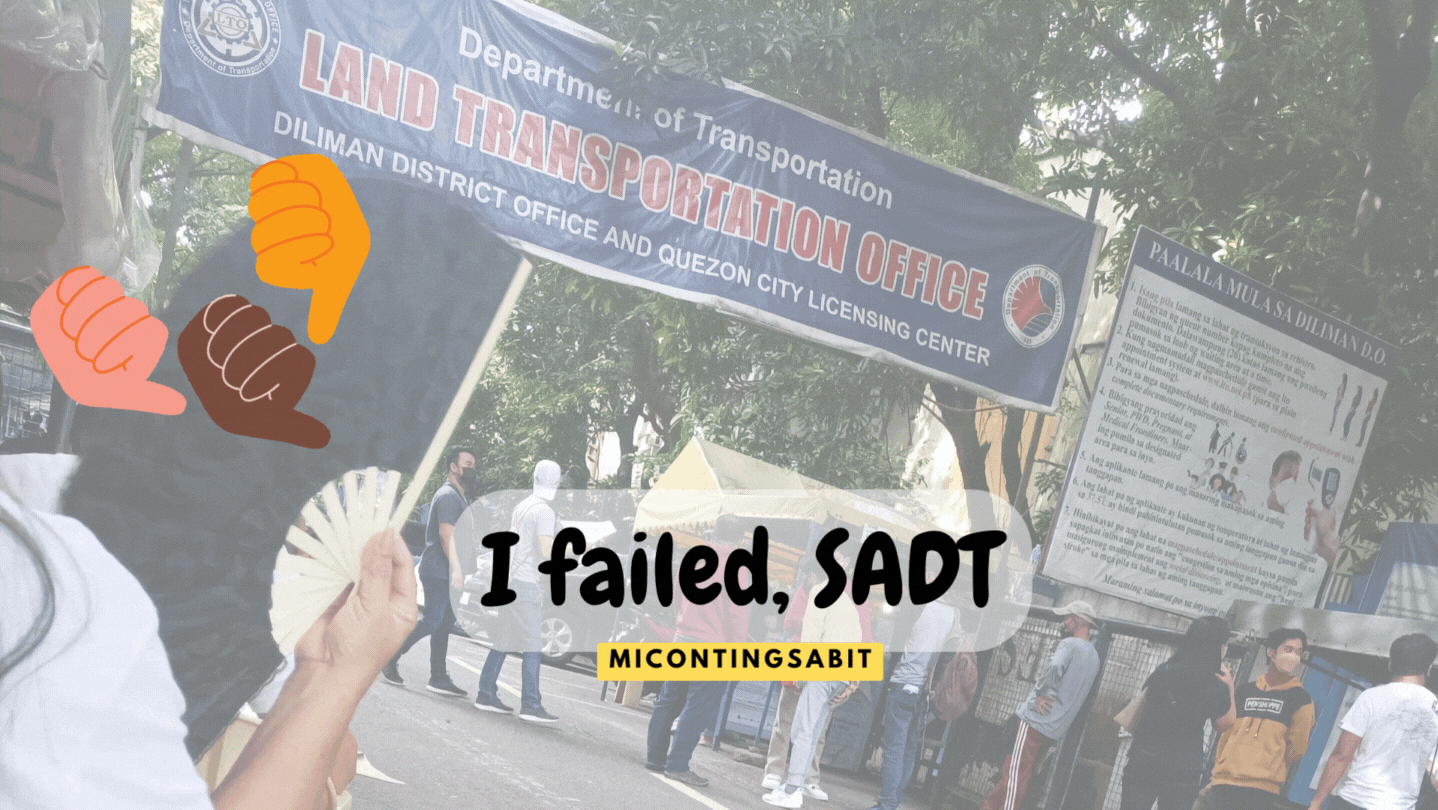 09.22.22
I have failed so many times in my life. I didn't care. I always believed in destiny, what's meant to be yours will be yours. If you fail, it's not yours for the time being.
I would like you to listen to this song so you can be a little bit entertained when you read this article.
If at first, you don't succeed, then dust yourself off and try again
You can dust it off and try again, try again
I failed the Driver's License exam.
Yes, you read it right. It was unexpected and a little bit rushed too so failing was somehow expected but not expected. Sorry for getting you confused.
Let me share what happened to my application months ago.
I finished my practical driving course last June. I didn't immediately apply for a new driver's license (non-professional) because I wasn't able to find time as it may take a day to process. My medical certificate already expired as it was only valid for a month. I needed to get another one as a requirement for the application.
I went to LTO Marikina Branch to apply and initially planned to get a medical certificate from there too. Unfortunately, the branch only processes student permit applications and driver's licenses/registration renewals. I was instructed to go to the main office on East Avenue. I was shocked that I needed to go there. It was about lunchtime and I was thinking if I should go there. Instead, I saw a clinic across the street and got a medical certificate. I decided to go to LTO's main office the next day.
I went to LTO's main branch at 8 am so I can finish in the afternoon at least. Upon submitting the requirements, they handed me this.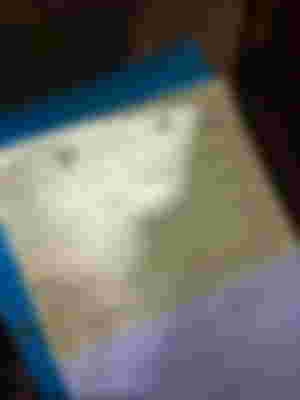 I was told that I can go in at 11.45 am as my schedule for the exam. I called my husband if I should wait there or if I can go back instead. He told me to go home so I can take care of Lil B for a bit and go back before lunch.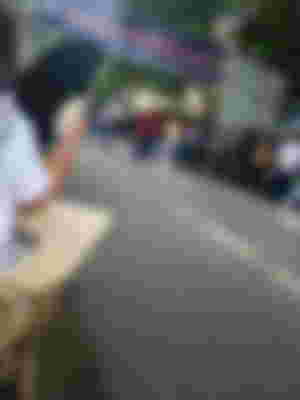 I didn't eat lunch before going back to LTO which I regret. I got back there on time and they let me in.
Papers in process, in line, paid for the examination fee.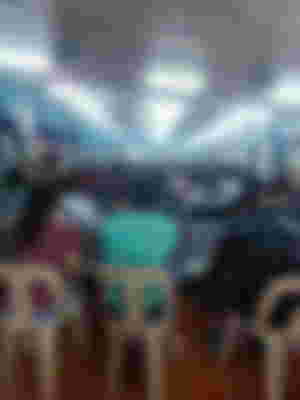 Yeah. Since this is the main office, it is expected that there will be a lot of people. Then as I progress from window to window, I saw this.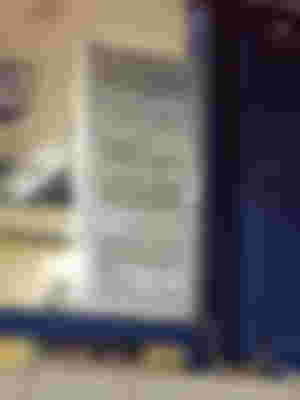 GULP! 4 hours?!?! I wasn't feeling good that day. I woke up early, I was tired, didn't have lunch, and I had my period at that time too. I needed to wait. I needed to get my driver's license before we go Cebu, so I waited.
Before I can go to the practical exam, I need to pass the written exam first. I was very tired, hungry, and low on energy. I got up immediately as soon as I heard my name called. I got into the examination room but guess what, I still waited for a few minutes once a computer station becomes available.
I was talking to my best friends while waiting in line. I joked that I might fail the test, I am not the kind of person who excels on tests so this also got me worried. I still conditioned my mind that I can pass the written exam because the next day will be our flight to Cebu.
After no longer than five minutes, I got up and seated in front of the computer, and logged in. I was kind of surprised that they had a facial validation for the applicant. There's a webcam and if you cover your face with a mask or even with eyeglasses, it can log out.
I was like, there you go let's get on with it so I can go home.
The written exam is 60 items and the passing score is 48. You have a time limit of 1 hour for the whole exam or a minute per question. No worries, you can go back to the questions you've answered so you can check or change your answers. You can also choose from taking the exam in English or Tagalog. As for me, I chose English.
I took the test for about 45-50 minutes, and even reviewed and changed some of my answers. I didn't review, by the way, I was that confident but I was more confident for the practical exam.
Here I am about to click on the Submit button and wait for the result. Boom, RED, FAILED.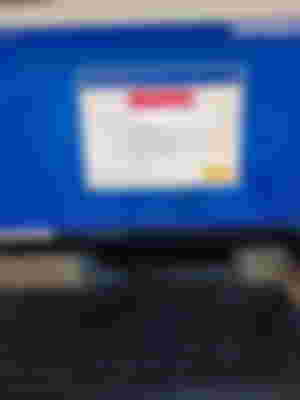 I got out and told the staff my score and asked me to retake the exam the next day, but I couldn't, we will be on our way to Cebu by then so yeah no driver's license for me.
My medical certificate was valid for 2 months and my husband told me to re-apply once we are in Tacloban.
We went back and forth from Cebu to Leyte for a couple of weeks. We were looking for an open schedule on our calendar before my medical certificate expires. We had some difficulty finding an available day as some days on his rest days were even occupied by work. I can't just go alone there because I don't have anyone to look after Lil B.
We planned to go to LTO last Sept 15, however, there was a problem with my husband's work so he needs to sort it out. I told him to prioritize his work before my driver's license application. I can just re-apply and get another medical certificate once we already have the time.
Yes, I am disappointed in myself when I failed. I even told my best friends that I knew that I would fail. I know that I will ace the practical driving exam. I am much more of an application-type of person.
For now, I still have my student driving permit and I still get to drive. My husband and I can already take turns driving, so he won't be so tired. I am glad that I get to drive in the province instead of practicing driving in the city, the only thing is there are a lot of 'Kamote' (reckless/irresponsible) drivers in the province that we don't get why.
I got to drive 3x for at least an hour without heavy traffic. The recent one was when we went to Abuyog. I only let myself drive during the daytime daytime B is in a good mood, once she gets fuzzy it's our time to switch seats again.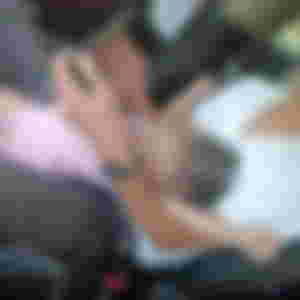 Look at that Lil B feeling cozy in daddy's arms.

Honestly, I was sad, disappointed, and shy that I didn't pass the written exam but my husband comforted me that it could happen. Even if I failed, I can retake and get my driver's license soon.
I am getting better and more confident to drive but my husband still bashes me when I park the car. HAHAHA!
You can also check my other related articles here:
Maximizing Time Together - Postal ID edition
lead image and closing banner edited from Canva
pictures posted are mine unless stated
all original content. Micontingsabit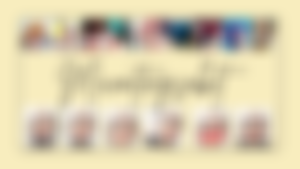 Check me out on
Noise.cash|Micontingsabit
Noise.App|Micontingsabit
No articles published yet
Hive|Miconteangsabeat
PublishOx|Micontingsabit