After countless invites and recommendations made by friends in noise.cash,  finally  I decided to jump into read.cash!  I had the intention to join when I first discovered this platform but I need to focus on finishing my research paper in school first, to gain lots of free time to write and do my other hobbies. Thankfully that research defense was successful and only a few steps needed for me to get out of college.
Those friends that I knew who started writing here have excellent articles that I often read as they put up links there in noise, and it made me feel inspired to create my own. I am familiar with how read.cash works as well as how to write articles, though I might be missing something as there are obvious differences between the two sites. And this is also my first attempt to write a long blog to be honest! I guess I need to get out of that comfort zone to learn something new.
That username seems too long, but ever since I started joining socials and websites almost a year ago, I went with it. If I am going to explain the meaning behind it, that actually represents how much of a Pokémon geek/fan I am! Mega refers to the Mega evolutions while Kyodai Banrai is actually one of Pikachu's signature moves in Japanese (It doesn't necessarily mean that my favorite is Pikachu though) and I like the way it sounds. My current favorite mon is the ghost horse Spectrier.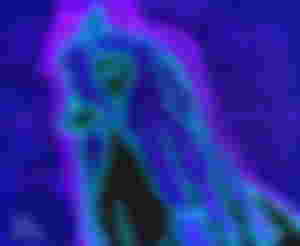 During the username creation process I wanted to create a rather unique one but still referencing my favorite ever since I was in my grade school years.  But my actual name is Bryan, and you can call me that instead of the obnoxiously long MegaKyodaiBanrai haha! But it's up to you, whatever you fancy.
I enjoy writing about my personal experiences in life as well as the things that interest me such as my newfound hobbies like creating art and some photography.  As an introvert I am a quiet person when it comes to personal interactions, but my mind is just full of noise that this platform might be the perfect outlet, if need be. People often tell me that I don't spill  lots of details when talking, but little did they know that I can write pages of a particular event or stuff, as long as my mind and body can handle doing it.
The same goes with my wild and imaginative mind. Oftentimes I reflect daily about life and create fantasy worlds in mind and that will take some minutes or even hours before sleeping! Aside from that, I can share some things that might need an article-long read instead of the short paragraphs that I often post in noise.cash.
And why did I decide to join read.cash?
I actually enjoy reading and writing a lot, ever since childhood. During my grade school years, teachers tend to notice how good I am in both  reading and writing skills. It continued until high school when I became an associate editor in the school newspaper of both languages (English and Filipino).
But my interest and hobbies in writing ended in college, as I chose engineering. Pretty much most of my time is invested in studies and resting  instead of writing.  With that, my writing skills might have stunted after almost 5 years of  hiatus.
And now that I am just one step away from graduating from college and finally having the liberty of my own time, this might be the best opportunity  to go back and write again just like before. And of course, I can potentially gain new friends here that I can interact with just like with socials that I have joined. Sometimes people that we encounter as strangers first might become our best friends, especially if both of you were really meant to connect with one another with the same goals and mindset.
Last but not the least is of course, to earn, HODL, redistribute, and learn more about BCH! After all, this is one of the goal of the people who own and sponsor this website. I am still quite illiterate when it comes to the big picture of crypto world.
I am really thankful that such platforms exist. Not only can you showcase your experiences and skills, but also you get rewarded based on your efforts and interactions with other people.
With that, I am looking forward to reading your articles here on read.cash and hopefully we'll get to know each other better. Cheers and see you in my next article!
*The lead image was my first acrylic pour, and it turned out unexpectedly great!

Sponsors of MegaKyodaiBanrai