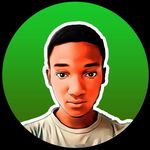 Yesterday was cool as I was able to accomplish some stuff and it was just a free day for me. But today I would be preparing for prayers and would get to watch a football match in the evening. All work and no play make Jack a dull boy. I just wish I am a star 🌟 player 😂.
But I am just happy with what I do and where I am right now. And I know the future is gonna be much brighter and better. In as much as we never relent and we keep to consistency, it's going to turn out fine.
Today I want to share with us some of the career tips I felt would be of great benefit to us. There is a difference between having a career and a job. But that would be a discussion for another day.
These are the 10(ten) career tips we should make sure we check out in our lives.
Most times we feel like we have a career already but at times it changes totally in the long run and this might be due to lots of reasons. But when we set goals alongside our career then it would become easier to accomplish. "If I become a medical doctor I would make sure to build a hospital for the less privileged". That's an example of setting a goal and you make sure you accomplish that alongside your career.
You have to make sure you are heading somewhere, you can't just keep moving without directions. When you have chosen what you want to do is the only way you can have a career. And if you didn't then you might have been wasting your time.
Happiness is one thing we can only create for ourselves. Most times it's free but not to everyone. In as much as you find happiness in what you do then you realize how easy things happen and begin to fall in place.
Learning never ends. And no one on the earth's surface can beat his/her chest that he has already acquired all the knowledge in the world. We learn till we get to our graves all because where your knowledge ends is a stepping stone to someone else. So why won't you keep learning and make sure to educate others too? The more you learn the more you earn.
This is so essential because time is limited and once wasted it can never be recovered again. So it's best to make sure we use our time for something tangible and fruitful.
Also another important aspect of your career. Don't just make friends, try making friends with goal-oriented people, people with target and focus, then you realize you are also going along with your career. One thing you shouldn't forget is to make sure to keep them closer and build your network. The stronger your network the easier your career becomes
Why blame others? You have your own life to live and so do they. We just have to make sure we live our lives to the fullest and never blame others for our failure as we won't blame them for our success too.
Sacrifice is bound to happen at any level, to achieve success in life there has to be some sacrifice, it might vary from another but at each stage, it's something we have to witness. Most times sacrifice works along with persistence and determination. When we are determined to achieve success then no one would mind taking the sacrifice no matter how much it would cost.
God first. In everything we do we have to keep praying 🙏 for success.
This is just something the body needs as a human, after the hard work we have to make time for ourselves and take some rest.
@bmjc98 sis! Thanks so much for the huge sponsorship renewal. I am so grateful for the encouragement. I would make sure to continue doing better. My appreciation.