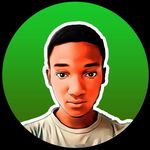 It was sad news yesterday as the lead Corp member broke out the news to us yesterday about the demise of one of our corp members. It was a sad one though I never met with him or know him that much because my batch has been among the recently deployed batch to the cantonment. But we heard words that he was sick and was even in need of donations for his health. I am not sure if the amount suffices or not but his death was later announced.
Some months later if he was told he won't be able to see the end of this year he would never believe and could even make enemies with anyone who said that. But when his time came he had to drop by his bus stop and let the other passengers continue with their journey in life.
The same thing to we alive today. It is just something certain that not everyone on the earth's surface today would live to see tomorrow. But the mystery behind it is the fact that none can say who is next and no one can say what time the next one would be? Most times people think they could handle the timing or some would say "they died hastily". The fact about that is no one would die in a haste, it's already their time. And nothing can stop them from leaving, but when it's not their time then even at the brim of death they won't die but still survive.
We have seen many cases of people in sick beds that even the doctors would have given up on them if there is no solution or they have no cure for their sickness. But after many years on the sickbay, they would stand and become healthy again. Many would call it a miracle as the case may be. But no miracle could stop death when it's time. And so be the case of some people with just some ailments and before they even get attended to they already gave up and that's the end.
Such is life, we just have to live it as we might never be advantaged to see the next minutes ahead of us. The circle of life continues. The day we were born to live, even the exact moment we started taking the breath of life and our families were happy rejoicing and celebrating joy is surely when someone would stop taking the breath of life and his families would shed tears of sorrow and sadness.
Life is too short like they have said, it might look longer when you count your days spent on the earth's surface and you feel like there is still more for you because you are still much younger than some others who are way ahead of you. But you forgot that some didn't even get to spend an hour on the earth but you ready spent countless hours without knowing you have spent that much. But you count your days by removing every day from the day you have left, then you realize that there is no more time and life is even shorter than you can think of.
I am not here to preach today, but out of my random thoughts, I felt like sharing this with you all. And I take my lessons out of it. Make sure to have a nice day.
Less I forget. A heart that fails to appreciate is a heartless one. @Meyzee I appreciate your huge sponsorship renewal. It was much more like an encouragement to do more. Thanks so much, ma'am I am so grateful.