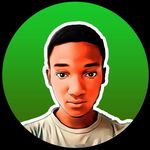 Today is surely another beautiful day on the earth's surface. A good one we are among the blessed ones who are counted to witness the day. Another day to keep up with our good work.
A friend of mine once told me to try working SMART not working HARD. Hmm. What wise words from him, I perceived sense in what he had said, and that's just much more appreciated. There was a day when we were to fetch buckets of water in our hostel, then the scarcity of water was one thing that made us search a long distance for a source of water, most of the water available around us is either dirty or too deep to be fetched. Then we got to a well where there is enough and clean water 💦. After the long walk around the community, we realized there is water even in our neighborhood. We packed our buckets and headed to fetch. While fetching I was about to take the water home and that would have to be a turn around which would take more time. My friend then told me after taking the first round I should not bother coming anymore then we just passed the bucket of water over the fence and I would go carry it from there and drop it inside. It was quite easier and faster. Then he said to me "It's better to work smart than working hard".
Most times this is where we make a lot of mistakes in our lives trying to choose a path we are to follow. It's not easy making selections. All because the right selection might be the perfect one you ever made but what if it turns out to be the wrong selection??
Most people seek advice from intimate friends, some seek advice from relationship partners, some seek from their siblings and some also seek from their parents. It's quite okay to know whom we seek advice from and the kind of advice we seek from them. Take for example. When a man has issues with his parents or siblings, better off not seeking advice from a wife especially when he notices she is not on good terms with his parents. The same thing goes for friends who got some kind of financial aid somewhere and want to invest in something, better to seek advice from experienced personnel and experts in that field first before diving in.
Most times when we have personal issues that we can't tell anyone. Instead of us facing the Lord who had created us all, he created you, your advisor, the issues you are facing now, and He is the only one you can tell and never get disappointed. But failing to do so we find ourselves seeking advice from people who have never been in such a condition before then they would give wrong advice thereby changing the mindset and leading one astray.
Many people that indulge in smoking, robbery, banditry, adultery and many other bad vices are influenced mostly by whom they seek advice from. Someone innocent but kinda poor who is badly in need of money went to meet a kidnapper for help then the kidnapper advised him on how to overcome his poverty just after one successful kidnapping. If only God, there is no way such a person won't get influenced by such advice so easily.
This same kidnapper felt guilty about what he had been doing and decided to make changes in his life. Then he came across a God-fearing man who advised on the way to live a good life. Then he realized his life had changed.
Advice has a lot to do in our lives and it has a lot of impacts to take in our daily activities. Most times when we see someone change so suddenly, if we take it to the root then we realize such a person was influenced by the power of advice. Advice from parents to their children has a lot to do in their lives. When children receive good advice from parents then such a child would be of good character and whenever they want to go astray the advice from their parent would stand as a guide to them.

Conclusion
In summary, the power of advice should never be taken for granted, for it had turned many good-hearted people bad and it had also changed a lot of from bad to good-hearted ones. The main point is to know whom we seek advice from and not all advice is to be implemented. There is a chance to sieve and select the one we realize would make great impact in our lives and neglect the rest.