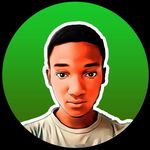 Yesterday was a bit stressful, I had to do a lot of up and down. Trying to get my NYSC registration done ASAP. I have been finding it hard to engage with posts and also in the comments section because whenever I get back home I am always tired, so most of the time I just go to bed and sleep.
But I would sure try all my possible best to engage. Because engagement is surely the soul of any blogging platform. I am using this medium to appreciate everyone who in one way or the other has been engaging in my articles. Thank you so much.
I have made a promise and a target to be accomplished from the beginning of the month. Today is the 8th of October and this would be my seventh article for the month. I already missed a day and that's yesterday 😭. I just hope I can accomplish the rest by the end of the month. I would always try my best. I pray God helps me.
While reading through some random post on noise cash. I came across a post on the read cash community by @Micontingsabit she said she loves to take random questions. Hahaha. And she made her post on it which you can surely find here.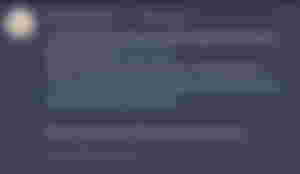 So I got interested in it and decided to make an entry on it. I checked her article and saw she already answered some random questions about parents but since I am not a parent yet I decided to opt for random questions on a relationship by @buraryang1892 Is it worth fighting for? Random questions on a relationship

Things can happen that way if she wishes to hide my photos on social media. She could just have them saved and not for public purposes. So I see nothing bad in this.
Hmmm. This is getting serious. If my partner could not pay 100% to me then who would she pay it to?. It might not have to be a 100% because everyone surely has some other things to do with their lives. But to me in a relationship, there should be at least more than 70% attention in worst situations.
Haha. I have seen a lot of family relationships break because of these and even some go to the point of collapsing just because of these social media issues. I would say it is right to check on one's partner's social media but it's better off to avoid it.
There is a case whereby a wife checked on her husband's social media and saw his chat with another lady who seem to be his new boss at work but she was trying to seduce him but he wasn't paying any attention. So his wife saw this on his account and called the woman to blast her to leave her husband alone. After doing this her husband realized that she almost sacked him the following day. She told him what his wife did. Then he went home to ask his wife about it. She admitted and it almost led to a divorce but was later settled by the family members. She learned her lesson.
In as much as one gets into a relationship, there is no such thing as privacy anymore, besides you both are already together as one. There is no privacy between you both but there should be privacy to anything that happens in both of their lives to the outside world.
It's okay for her if she wishes to. But for me, I can't. I see such a relationship lacking love and trust. If there is trust in a relationship nothing should be hidden among both partners.
It's already getting toxic because they are already lacking some virtues that should be present in their relationship.
Hmmm. I would say it's worth fighting for. If it's still a one-sided love relationship. But if there is no love from both ends then there is nothing worth fighting for.
Like I said above, if there is no love from both ends then it's not worth it. It should probably come to an end.