First Project of the Year: Almost Complete
It seems like only yesterday when I have nothing in my wallet except for my scholarship grant allowance and sometimes, allowance from my parents when I ask them. The amount I am getting from the scholarship grant is not that high, but it is sufficient to cover my daily expenses at school, especially considering how thrifty I am.
In fact, I learned to save money as a child, regardless of the amount I was given. When I was still in high school, my monthly allowance of 500 pesos from the scholarship grant was already more than enough to cover my expenses. There is still an exchange to it. As a result, I still have some money left over to set aside for future needs. I really do save because I don't want to put an additional burden on my parents, especially since we are four children in the family and sometimes, a little bit struggling to make ends meet.
Then here comes college. I have seen a significant increase in my expenses, which have not only doubled but tripled or more as a result of travel expenses - something I didn't have to spend when I was still in JHS because our school is just more than a hundred meters away from home.
However, I am grateful to a classmate who is a generous friend for allowing me to ride in his motorcycle when we return home from school now that I am in college.
Then the pandemic came. Though it brings a lot of difficulties and several changes, I was able to save a significant amount of money because some of my daily expenses were reduced. Even better, I now have more time to complete and do some chores and hobbies like writing among others.
I was able to save enough money from my nearly one year of writing several things here to put aside some money for myself, for my studies, for my needs and sometimes for my wants, and also some money for our home.
But we really have difficult lessons, activities, among others at school. Because of this, I need to stay awake later at night to do some readings and finish activities. Given the fact that my room has no bobeda or ceiling, the light from my room can also reach the other rooms. As much as I don't want to disturb them, I can't help especially when I really need to finish my readings and all.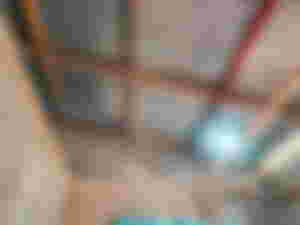 I had already considered it several times before, so when the opportunity presented itself earlier this year, I took some money from my savings and informed my father of my intention to install a ceiling in my room.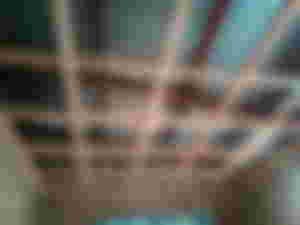 However, I do not know how much each of the materials cost individually, but based on the estimate, the materials alone cost me approximately five thousand or one hundred dollars, quite expensive to someone like me.
Aside from us, our uncle also assisted us in attaching it, so I will also give him some money as compensation for his efforts.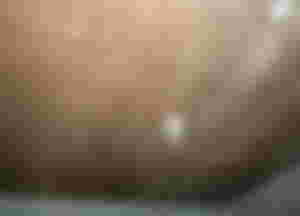 As of now, I think it is about 90% complete. The sidings were not installed yet and hopefully, it will be finished by tomorrow because the materials needed for it are still to be bought today.
I would like to express my gratitude once more for the opportunity to be here. No words can adequately express my feelings of gratitude. But, again, thank you to everyone. I really mean it.
My next projects, which I hope to be fulfilled this year, are to paint my room, build a hanging cabinet to save space, as well as a hanging bookshelf because I'm not sure where I'd put all of my books right now due to the number of books I have. Not right now, but soon.
Thanks for reading!
---
You will also find me on: