Wattpad Stories to Read When You Need Some Inspirations
Wattpad Stories to Read When You Need Some Inspirations
As a person who has a passion for reading stories of various types and genres, I rarely get bored when I have nothing to do. Well, there are books that I could read that do not only keep me entertained but also inspired and happy.
For everyone out there who also loves reading, or at least enjoy reading during their spare time, here is a list of inspiring stories that you might want to read during your free time.
The stories I have mentioned in the following list are written by one of the writers I first followed on Wattpad. She is ate Demi and she is known in Wattpad by the name AnakniRizal. Just a little bit trivia, The Peculiars' Tale is the first-ever story of her that I have read.
These stories are suitable for times when you are facing some obstacles, problems, and need some inspiration to continue moving forward. For those who have always preferred reading one-shot stories, these stories with several chapters are great to introduce yourself to a feeling of surprise mingled with admiration and inspiration.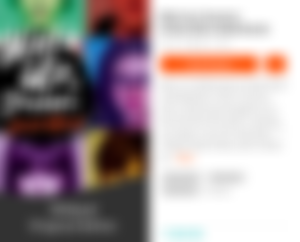 On top of the list is Wake Up, Dreamers by AnakniRizal because it is the first story on Wattpad that really comes first in my mind when talking about inspiration. This story filled with 33 chapters is a cup of my tea, and who knows, you too, soon. It is about five students who come from different courses with various talents who met at one subject.
It is jam-packed with real-world events and realizations about life. It speaks about passion, dreams, bravery, life, and, most importantly, friendship. Each of the five protagonists played a real big role in the story. It will teach you to follow your dream, do your best, and continue going forward even when under difficult circumstances. One line that really hooked me in this story is, "your dream is not dead."
If you want a physical book, do not worry because it was published under Bliss Books.
This is the second standalone story of AnakniRizal under the inspired series. Though it is full of emotions and pain, it has inspiring lines and events that one could learn and relate to from it.
You can also have a physical book of this story. It was published under PSICOM.
It is the third standalone story under the inspired series of AnakniRizal. It is all about a successful and wealthy businesswoman who, on her 30th birthday, she learned that she's going to die soon. That's when she decided to fulfill her dream which she has not yet achieved, and that is to be able to graduate from high school.
It teaches a lot of lessons in life, especially about how important it is to not just give your full attention towards studying. Enjoying your high school life is also essential. And also, self-love.
So the list ends here and hopefully, you may be able to get inspired with these stories when you read them.