No Longer Just a Habit but a Passion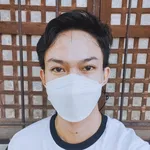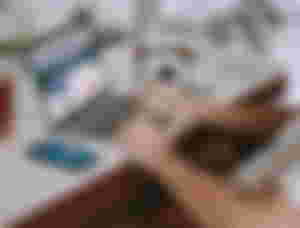 The sound of rushing droplets from the rain on our roof is making me feel sleepy, and that's when I decided to get up from my bed and write now. Supposedly, I plan to write at 10:00 pm, when I usually feel calm and more productive. But since it's raining, I decided to do it now because if not, I might already be sleeping at that time.
To tell you honestly, I missed doing this nightly routine. I am inactive for just several days, but it feels like it's a bit longer than that; my fingers are so excited to stroke the keys of my laptop's keyboard and form several words that eventually turn into sentences and paragraphs.
Whenever I write, I feel like I am so powerful. Not only I can make impossible things become possible through writing, but I also get to enjoy this feeling of making you feel entertained.
It is no longer just a habit of sitting in front of my study desk while writing various contents for a blog, but a passion that really keeps on burning. So simple yet conspicuous. Enough to keep you enthralled and learning new words at the same time.
It drives me to feel enraptured while making you feel convenient and gleeful at the same time while reading my blogs. What causes me to become happier is when I see progress when it comes to engagement in my posts. It makes me jump for joy and with this, I am very thankful to all of you as well as to various platforms out there, especially this one.

As I read some of the others' noises in noise.cash, I arbitrarily see @Talecharm 's post as if the stars aligned and let me know about Dreemport, where I find an excellent opportunity to widen the scope of my articles and be curated as well.
As you can see in the photo above, I have just shared three of my latest articles there and I feel glad because of the ratings it gets there. It does not only challenge me to make my writing a lot more creative and interesting, but also it lets me learn from others as well as through curation.
If you are wondering what it is all about, you will find the answer you are looking for by heading to Dreemport.
By the way, the playlist I affixed above is one that I keep on listening to every time I am writing or when I am doing other things to boost my mood and make the work better
That is all I can say for now. As much as I want to say a lot for today's blog, I can't because I still need to edit some academic writings, but hopefully, it somehow compensates for those days I wasn't able to write. Enjoy reading and learning some words as well!
---
Affix is simply about attaching or adding something else. It's like when attaching a file or adding an image to your blog.

Arbitrarily is about seeming to have been made by chance. In simple terms, it would mean randomly.

Conspicuous is like attracting attention. To make it simpler, it means noticeable.

Curation is the process of organizing or sorting something else. To curate is to examine.

Enraptured means very delighted or very happy.

Enthralled is about being captivated or fascinated.
---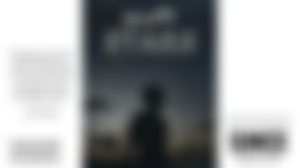 Follow me on:
---
If you are enjoying it, feel free to check these out too:
© 2022 McJulez. All Rights Reserved.