Most of my waking hours are spent in the office. Good thing my office is just a walking distance away from our home so I can either go to the office walking, biking, or taking a tricycle. But in my previous work, I used to allot two hours going to the office and two hours going home. It was stressful. My health declined and I promised myself that I need a change in environment.
Luckily I was offered a job in the church where I attend. One of the privileges I enjoy is the extra hours saved because of its proximity to where I live.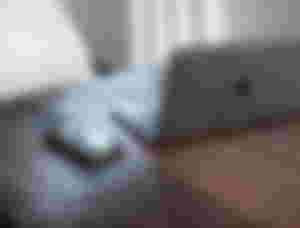 In my previous employment, I am often in a rush and exhausted. But now I have developed something of a routine. Here's how my day goes, usually.
I am not an OC when it comes to cleanliness but I get distracted whenever I see my table unorganized. So the first thing I do is to sort the papers I have left from the previous day, throw into the garbage whatever needs to be thrown, keep all the paper clips, rubber bands and other stuff in their respective organizers, and tidy up my desk. As a precautionary measure, I even disinfect my working space with alcohol. I do this because an unkempt working area is a good reason for me to procrastinate from the tasks of the day. So I try to avoid unnecessary distractions by setting aside at least five to ten minutes for these errands. I don't mind doing things that a cleaning service usually does such as sweeping the floor, wiping the coffee rings off my desk, and sometimes emptying the garbage.
As soon as I am done with my working area, I list down the things I have to do for the day. Sometimes, I already have a mental list the day before, sometimes I do the mental list while walking to the office. I write the tasks down as soon as possible to guide me throughout the day. Having a to-do list not only reminds me of the tasks at hand, but it also measures if I'm doing any work done. It gives an additional boost whenever I cross out an item off the list. If there are pending items, they will be carried over the next day. Another benefit is when my boss asks for an update on my work, I can confidently present all things I've accomplished. 
Sometimes, people send us emails and messages beyond office hours. So it is a must for me to check my inbox early in the morning so no important task is buried in the mail. It's also a bit rewarding to spend a few minutes checking your social media notifications before embarking on a day full of work. 
Sitting all day can sometimes get a bit too uncomfortable, ultimately making you less productive. Change things up during the day by standing. Not only is standing while you're working healthier, but it can also help give you a boost of energy and get your creative juices flowing for a larger project. It's good when your office has standing desks provided, but in our case there is none. So I improvise. But when I can no longer tolerate the discomfort of prolonged sitting, I walk up and down the stairs for a few minutes just to offer my legs the little activity it needs. 
Background noise can be exceptionally useful in drowning out sounds like a talkative officemate or the sound of the busy street outside. So I tune in to some relaxing music online, usually worship songs, to boost my focus. Classical music is a great choice too, as well as white noise, like sounds of ocean waves or a babbling brook. There are lots of playlists online for distraction-free music to listen to throughout your day.
This is how my usual office day goes. How about you? Describe your usual routine in the comments below. 
Read my other blogs:
---
Hi, I am Marts! I am a writer, and aside from my stint here in read.cash, I also have my own blog - martsvalenzuela.com. I appreciate it if you pay me a visit! I plan on growing my readership as I learn to improve my craft and journey towards my passion to write and publish books that add value to people.
Let's rock!