One of my favorite forms of exercise is walking. Well, I only have a few physical activities that I am fond of - biking, hiking, and walking. I am not into contact sports and the only game I participate in during sports fests are chess and Games of the Generals - both I am not even good at. Well, technically you can deduce that I am not sporty. I would rather spend time reading, watching movies, or sleeping than playing basketball or football.
But when it comes to walking, I'm game! I'm glad that my girlfriend loves walking as well. Our dates usually include walking while we talk about things that interest us. 
One of my first posts here in read.cash is about how walkable my city is. I remember I promised to share a few sights from my city. However, due to limited movements caused by the current pandemic, I only have a few pictures to share. Unfortunately, my pictures can not do much justice, but here are some of the many sights my city has to offer.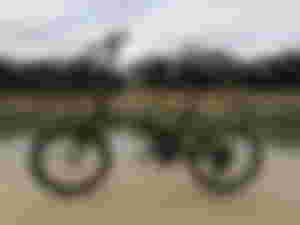 Our first stop is the Marikina Freedom Park, our rendezvous point. It is in front of the Marikina City Hall and what I love in this place are the pigeons! It is always a delight to see them flocking whenever someone feeds them. These pigeons are maintained by the city government as an added feature for the park. The place is also reminiscent of my high school days because my school is just a few meters away from the park and I often spend my free time here.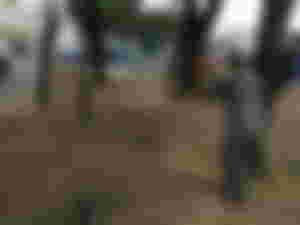 This I Love Marikina marker is a relatively new addition to the park's feature. There is nothing fancy about the marker, and there are better landmarks in the city than this marker but I highlighted this because I often see bikers who stop by just to take a pose with it as the background. Plus it is situated at the heart of the city so why not season your social media with a picture of this marker? That MARIKINA screams proof that you have visited the city for real.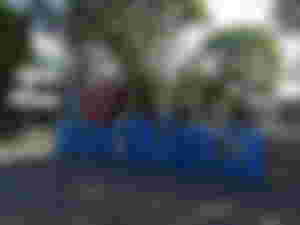 Kapitan Moy is frequented by tourists because of its old Vigan-like structure and it is a sight to behold especially at night. This 200-year-old house of Don Laureano Guevarra, known as the founder of Marikina shoe industry, is Marikina's historical marker. Just a few blocks away from Kapitan Moy is the Marikina Shoe Museum which houses hundreds, if not thousands of shoes including those of Imelda Marcos. Presently, Kapitan Moy is the home for two restaurants - Cafe Kapitan and Kusina ni Kambal. It can also be rented for various functions and social gatherings.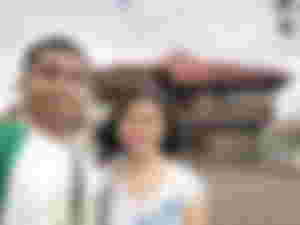 Marikenos are blessed to have a healthy river that not only beautifies the city but also serves as the people's go-to place for exercise, family gatherings, and dates. One place that we often go to is the pop-up breakfast stalls that are frequented by bikers, joggers, and families who just want a breath of fresh air in the morning. From spaghetti, Arroz Caldo, fresh spring rolls, silogs, lomi, etc. You have a lot of food to choose from. Filling your stomach with food is a good start before walking in the long, winding riverside called the Animal Trail that leads to Marikina Riverbanks.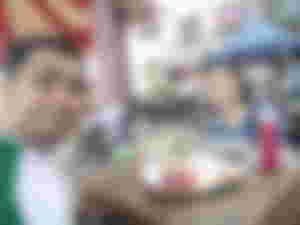 This is a family favorite. It is an amphitheater-like park where concerts and pyrotechnics competition is being held. There are also restaurants called Dampa that cater to families and groups with a big appetite for grilled food and seafood. And who would not love the sight of a river teeming with life, with lots of families having picnics and couples on a date?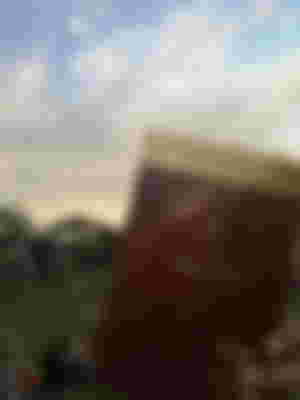 My city is not perfect, but I am a proud citizen. Of all the cities in the nation's capital, Marikina is one of the few that has green spaces in it. It was even hailed as the cleanest and greenest city in the whole country. Until now, I am proud to say that it is a city in the pink of health.
But because of the pandemic, few people are not able to visit these places. I feel sad for the kids, they are not allowed to visit the River Park and Riverbanks. Before the lockdowns, these two places were full of children happily running around. Hopefully, this pandemic will soon be over so we can get back to our usual lives.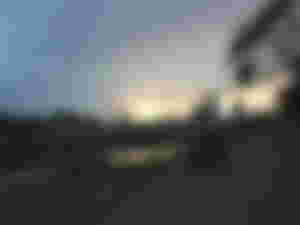 Read my other blogs:
---
Hi, I am Marts! I am a writer, and aside from my stint here in read.cash, I also have my own blog - martsvalenzuela.com. I appreciate it if you pay me a visit! I plan on growing my readership as I learn to improve my craft and journey towards my passion to write and publish books that add value to people.
Let's rock!