While on my way to the office, oppressive thoughts entered my mind. Just a little bit of background: my two uncles are living with us. One suffered a stroke and is undergoing medication. His legs are still feeble so he stays in bed most of the time. His attendant, my other uncle, is immuno-compromised. His best buddy is his nebulizer.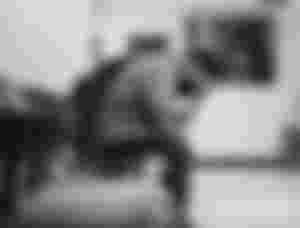 This pandemic hit us hard for the following reasons:
They both lost their jobs because of the pandemic

Their health is our primary concern since both of them are considered high risk. Both of them are also in their senior years.

We cannot bring them to clinics or hospitals for check-ups. The current healthcare situation in the country is a hurdle to get through. Plus, the risk of getting COVID is not to be underscored.

My savings and emergency funds are being compromised because obviously, I have to attend to their needs.

Other personal and family necessities are in play.
I felt a surge of worry. I am planning to get married soon, and I am supposed to prepare for our future. Instead of tending to the sick, I should be preparing my parents as well for their eventual "empty nesting". My energies are supposed to be spent elsewhere, but because of the unfortunate turn of events, here I am carrying additional burdens.
It's not that I do not care for my uncles. God knows I do! But I cannot help but ask, "is it part of the plan? Isn't COVID and limited movements enough? Why do I have to carry heavy loads I did not even sign up for?" I felt overwhelmed. 
But my worries were dissected when I came to an encouraging realization: I AM NOT ALONE.
All along I have been fighting my battles with the best support system that I can have. 
The Lord has been with me since my first heartbeat. He never left me hanging. I overcame a lot of challenges before because He empowers and provides and guides me, and He will continue to do so until He calls me home. 

I have my family to serve both as an inspiration and backup. As a breadwinner, though it seems that I carry a lot, it is wrong to assume that the burden is mine alone. They do what they can to help. They give their best. 

I have my friends and loved ones who cheer for me especially when things are not how they suppose to be. They help me breathe when problems are choking me. They bring me relief when all I feel is exhaustion.

I have my special someone who brings out the best in me. She covers me in prayers and brings light when there is confusion, brings joy when there is sadness, and a helping hand when I am in need. She is a blessing. 
Today is not the first time I worried. I have been a worry-er. There were moments when I worry about tuition fees, about my grades, about my allowance. I worry about almost everything. But when I came to know the Lord on a deeper level, my worries found their match. 
I am tempted to say that life became easier and burdens magically disappeared but it is ridiculous. However, what happened was the ever-present Burden Bearer helped me carry all my burdens and worries in life.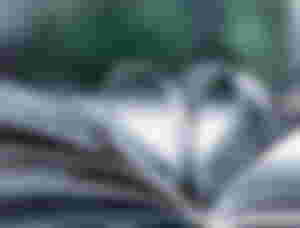 Worry comes and goes. It steals our joy and keeps us busy doing nothing. Worry is too powerful an enemy so do not allow it to ruin your daily routine. It corrupts expectations and drains out hope.
When faced with worry, remind yourself of this verse: 
"Come to me, all you who are weary and burdened, and I will give you rest. Take my yoke upon you and learn from me, for I am gentle and humble in heart, and you will find rest for your souls. For my yoke is easy and my burden is light." – Matthew 11:28-30.
Carrying the truth in my heart that I am not alone brought renewed my passion and hope. No, not even COVID or any unpleasant situation can bring down a man whose faith, trust, and hope is in the Lord. 
Jesus can take away all our worries in life. Why worry when you can pray?
Read my other blogs:
---
Hi, I am Marts! I am a writer, and aside from my stint here in read.cash, I also have my own blog - martsvalenzuela.com. I appreciate it if you pay me a visit! I plan on growing my readership as I learn to improve my craft and journey towards my passion to write and publish books that add value to people.
Let's rock!