I'm a productivity buff. Or better yet, I want to develop the habit of being one. I want to accomplish as many tasks as possible with the time and resources given to me. Ticking off an item on my to-do list energizes me. I have multiple notes and to-do lists app on my phone just in case an idea pops up and a pocket of time becomes available. 
I developed this habit when I was in high school. I have this huge crush on a certain girl that I want to document the exact time and moment I encountered her. So I began keeping a tickler. Soon, whenever I meet her - in the alley, in the canteen, during the flag ceremony - I write how we met, what we talked about if there's any or just anything that mesmerized me with her that moment. There we no smartphones and digital cameras yet during that time so I relive the moments with words. Until college - I still relied on my tickler system, but sometimes I fail with my schedules and my appointments.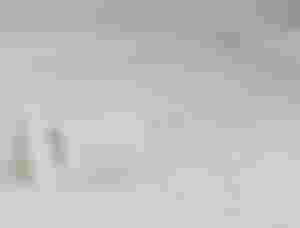 But now that we can harness the power of technology, we no longer have to rely on memory alone. We can make use of some tools to help us do things more efficiently - especially at work. 
I have a planner where I put all my schedules for the week. But since my schedule tends to be recurring, sometimes I get bored writing the same things over and over. So my planner doubles as a diary or a place where I write down some important notes. 
But more than specific appointments or meetings, you can also use your calendar to block off time for projects, just as if you were scheduling a meeting. This way, you will have a clearer grasp of your schedule and you can monitor your progress, and challenge yourself to finish the project within the time frame you've allotted. 
If you have too much on your plate, set the large projects at the beginning of the week. This is to ensure that your energy from the weekend will be carried through to the earlier days of the week. If these large projects will be given attention on Thursdays or Fridays when the weekend anticipation is high, you might lose the momentum and you might not finish the project before the weekend. It is best to embrace the weekend with no worries of pending tasks, especially the large projects. 
If a project is due Friday morning, tell yourself that it needs to be done by Wednesday afternoon instead. Put it on your calendar, set a reminder. Setting the deadline earlier will give you ample time to make adjustments if necessary, and guarantee that you're turning in the best work possible rather than what you were able to squeeze out by the deadline. It will also give you a sense of accomplishment and it will add to your credibility and dependability. How's that for a win? 
This is a eureka moment for me, and I hope you'll find this useful too! A power hour is a time we set on our daily scheduler to do the small tasks that pile up on our to-do list. These small tasks usually don't have deadlines with them so we often ignore them. But in one way or another, these tasks have to be done! Here's how to do the power hour: 
Write down all the little tasks that you have;

Schedule a power hour - an hour each week in your calendar;

As soon as the power hour comes, take something from your list and tackle it
When the time is up, it's up to you to continue with the tasks or just stop. The good thing is even if you haven't finished all that is on your list since these have no deadline, you can wait until the next power hour to deal with them. 
I have mentioned this technique in my previous posts but it is fitting to share it once again. The idea behind the Pomodoro Technique is that you work for twenty-five minutes, then give yourself a five-minute break. This is based on the premise that to stay productive, work on it in blocks of time rather than all at once. Incorporating regular breaks will allow you to refresh and be "in the zone" every "session" with a fresh and energized mind. 
Do you have any tips on how to maximize your schedule? Share in the comments below!
Read my other blogs:
---
Hi, I am Marts! I am a writer, and aside from my stint here in read.cash, I also have my own blog - martsvalenzuela.com. I appreciate it if you pay me a visit! I plan on growing my readership as I learn to improve my craft and journey towards my passion to write and publish books that add value to people.
Let's rock!